Baby Yoda is the cutest thing since Baby Groot, thanks to The Mandalorian and Disney+ — but something that has been lacking is Baby Yoda merchandise. The franchise wasn't aware just how popular this little guy would be, which baffles me personally, but they have committed to making it right. We have been promised official Baby Yoda merchandise in time for the holidays, and I personally cannot wait.
And since I can't wait, I shopped. I shopped for all the adorable Baby Yoda T-shirts that I could find. And now I am sharing them with you. Sure, I am looking forward to seeing what Disney comes up with, but these should hold you off in the meantime.
Baby Yoda T-Shirts
Some of you probably know already that I have a TeePublic storefront. I have some Mama's Geeky merchandise for sale here, but I am also able to add any shirt that I want to my store. And there are plenty of adorable Baby Yoda shirts!
Want to purchase a shirt? Just click on the photo of the one that you want — and it will take you right to the store. In a separate window, so you can continue to shop.
TeePublic has a ton of other geeky amazing T-shirts and always at a fantastic price! Trust me, I could spend so much money there…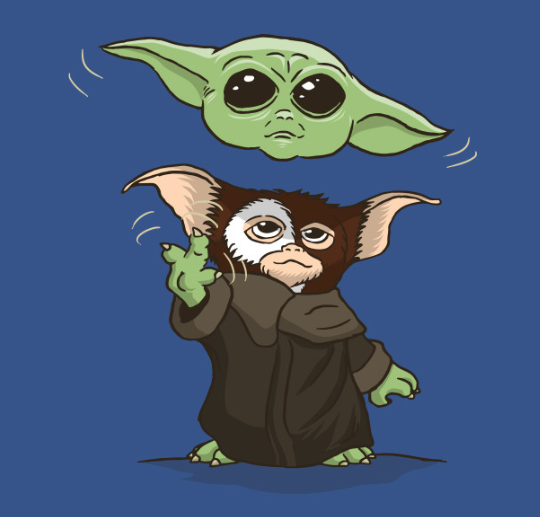 About The Mandalorian
A lone gunfighter makes his way through the outer reaches of the galaxy, far from the authority of the New Republic.
After the stories of Jango and Boba Fett, another warrior emerges in the Star Wars universe. "The Mandalorian" is set after the fall of the Empire and before the emergence of the First Order. We follow the travails of a lone gunfighter in the outer reaches of the galaxy, far from the authority of the New Republic.