Unfortunately the timing never worked out for my family to go see Disney's live action Dumbo in theaters, and we were totally bummed. Dumbo was always one of my favorite animated films, so I was thankful when Disney sent me a copy of the movie – plus some amazing circus items so we could throw a themed movie day in style!
Fun for Kids!
I have to admit, this movie was so fun for my kids! Honestly, I was a little nervous but they were in to it from the moment it started. My 8 year old even went and watched it for a second time in her room – immediately after it had ended!
My 6 year old, who is very sensitive sometimes, did cry at a couple of different times. But like I said, she is sensitive – and she still enjoyed the movie overall. I shed a few tears as well, so she was not alone in it giving her the feels.
Differences from the Animated Version
Seeing as this version of the movie is almost twice as long as the original, I knew there would be some changes. Did I love them? No, not really. Would I have been happy with a shorter version that was basically a complete remake of the animated – yes. I think I would have preferred that. I was a huge fan of the new live action Aladdin, after all.
A major issue with this movie is the dragging. And the new plots not really seeming to fit in. Could this movie have been fantastic – absolutely. There as not reason for it to be as llong as it was.
Overall Thoughts
Overall, I think this movie is worth a watch (or two). Especially if you are a Disney and Dumbo fan. It is really cute! Not perfect (but really, how many movies are?), but still a lot of fun. I thought the acting overall was pretty good. The kids were great, and I love me some Danny DeVito. I was surprised to not enjoy Colin Farrell or Michael Keaton's characters at all. Both of them annoyed me and couldn't catch my interest.
Was it stunning looking? Of course it was – it is a Tim Burton film. Did that make up for how slow it got? Meh. Not really. Like I said, if you are a big Dumbo fan, at least check it out. I am glad we watched it at home, so we had the option to pause it to stop and get a drink, go to the bathroom, etc. If I had seen it in the theater, I can imagine I would have been much more bored with it.
The CGI was not great, but it was not horrible either. I have seen worse. Much worse. I give it a 2/5 stars – solely because my children really enjoyed it. They found it a bit wondrous. I admit, I pulled my phone out a few times and surfed the internet while it was on.
About Dumbo
From Disney and visionary director Tim Burton, the all-new grand live-action adventure "Dumbo" expands on the beloved classic story where differences are celebrated, family is cherished and dreams take flight. Circus owner Max Medici (Danny DeVito) enlists former star Holt Farrier (Colin Farrell) and his children Milly (Nico Parker) and Joe (Finley Hobbins) to care for a newborn elephant whose oversized ears make him a laughingstock in an already struggling circus.
But when they discover that Dumbo can fly, the circus makes an incredible comeback, attracting persuasive entrepreneur V.A. Vandevere (Michael Keaton), who recruits the peculiar pachyderm for his newest, larger-than-life entertainment venture, Dreamland. Dumbo soars to new heights alongside a charming and spectacular aerial artist, Colette Marchant (Eva Green), until Holt learns that beneath its shiny veneer, Dreamland is full of dark secrets.
Throw A Circus Themed Movie Day!
The Circus is a major part of Dumbo's life – so what better way to celebrate the release of this movie than with a circus themed party! You only need a few things, and kids will have a blast (I know mine did!).
I have to extend a HUGE thank you to Disney for sending all these goodies over, along with a copy of the movie, so that we could enjoy Dumbo in style! My girls had a blast! With summer started now, we plan to enjoy many backyard circuses.
My daughters and I had so much fun throwing our own little circus. Don't worry, if it rains on your planned day (like it did for us), you can still have just as much fun inside. This circus themed party would also make a great kid's birthday idea – or just a fun get together with friends.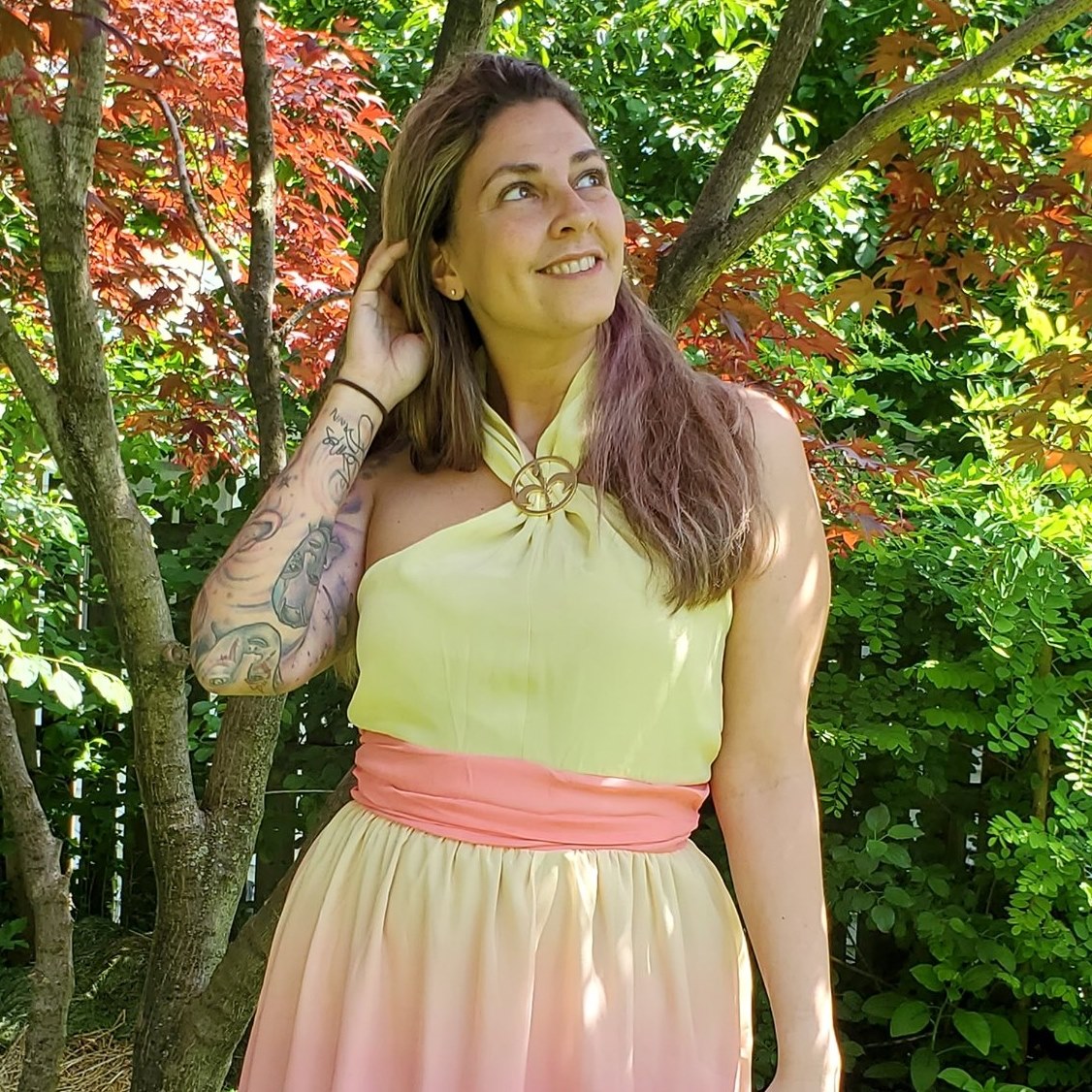 Tessa Smith is a Rotten Tomatoes Tomatometer-approved Film and TV Critic. She is also a Freelance Writer. Tessa has been in the Entertainment writing business for almost ten years and is a member of several Critics Associations including the Hollywood Critics Association and the Greater Western New York Film Critics Association.