Thank you to DreamWorks TV for collaborating with me on this post! All opinions expressed are 100% my own.
Something I have always thought was very important is female empowerment. I have two young daughters and my husband and I have worked hard to show them that they are strong and can do anything they want to do. One show that really reinforces this is She-Ra and the Princesses of Power from DreamWorks Animation on Netflix. It is They both fell in love with it from the moment we started watching it. This show is so great for young girls because they see that females can be the heroes. I decided to put together a party to celebrate International Women's Day (March 8th) for my girls and a few of their friends. Of course our theme centered around She-Ra and the other Princesses.
She-Ra Party Activities
My girls are really creative kids – I think they get that from their father. So when I told them they could have some friends over to celebrate International Women's Day with She-Ra, they immediately asked what activities and crafts they could do. You know I printed out some super fun She-Ra Hero Books and let them go to town. This activity book included coloring pages and other activities that the kids loved!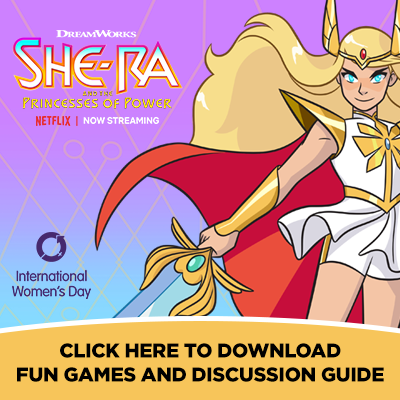 The other activities included cup stacking – which I learned I am not so good at. We also all had fun playing the Labyrinth Game. The kids put together their own characters and each of them asked if they could take them home. It is safe to say this game was a hit!
The Cake Was The Centerpiece
What party would be complete without cake? There is a local baker down the street from us that we LOVE, Chelle's Bake Shop! She has done cupcakes and cakes for our girls' birthdays, and they always turn out amazing. So I knew I had to turn to her to provide the centerpiece of this get together. I knew it would come out amazing, but with just a week's notice, Chelle really out did herself. The kids loved it too! If you are local to me, you really should check her out. Talk about talented!
Girl Power!
The activities were fun, the cookies and cake were delicious, and the girls all had a fantastic time. But my favorite part about having this get together? Celebrating girl power! A few of my daughters' friends had never heard of She-Ra before, but you bet they said they were excited to go home and watch her series now! Teaching our little girls that they can be whoever they want to be is extremely important, and I was thrilled to be a part of that.
We had so much fun today and want to thank every one who made it possible! Thank you for celebrating with us!
About She-Ra
Inspired by the popular '80s animated series, DreamWorks She-Ra and the Princesses of Power tells the epic story of an orphan named Adora, who leaves behind her former life in the evil Horde when she discovers a magic sword that transforms her into the mythical warrior princess She-Ra. Along the way, she finds a new family in the Rebellion as she unites a group of magical princesses in the ultimate fight against evil.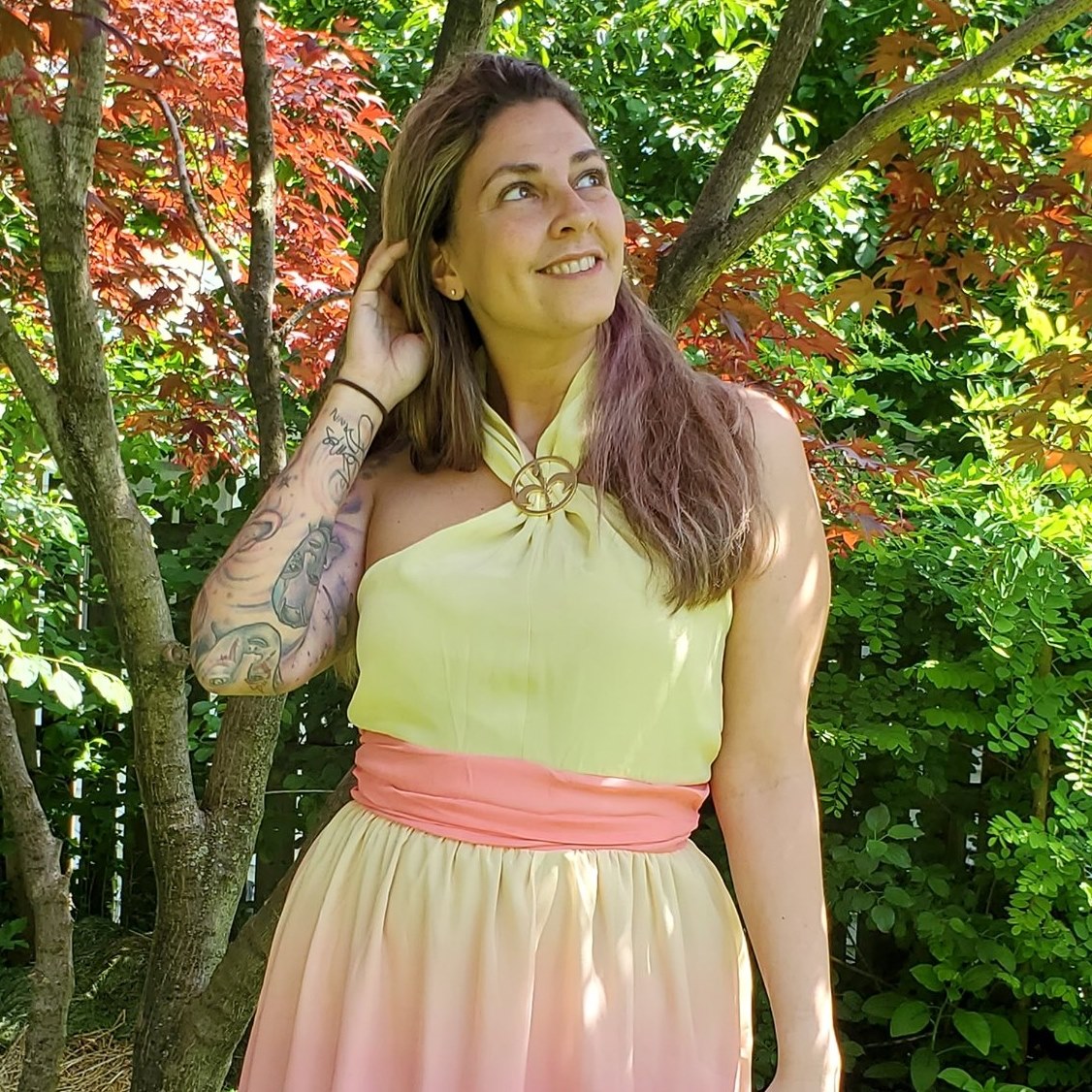 Tessa Smith is a Rotten Tomatoes Tomatometer-approved Film and TV Critic. She is also a Freelance Writer. Tessa has been in the Entertainment writing business for almost ten years and is a member of several Critics Associations including the Critics Choice Association, Hollywood Critics Association, and the Greater Western New York Film Critics Association.