This post contains affiliate links.
As you likely know by now, I have a thing for superheroes. They are kind of a major part of my life. So of course, The Incredibles is one of my favorite Pixar movies. I saw it theaters when it came out and when my husband and I honeymooned at Walt Disney World, we were so excited to meet Mr. and Mrs. Incredible. We had not met before this movie came out, but it was a favorite of each of ours before we even met. So when Incredibles 2 was announced a while back, we both starting counting the days until it's release! Then something really exciting happened – Disney & Pixar invited me to check out Pixar in person, as well as some footage of Incredibles 2! The event takes place April 3rd to the 5th, so be sure to follow along with #Incredibles2Event.
Pixar Visit – Screenings & More
I literally cannot believe that I will be visiting Pixar. PIXAR GUYS! WHAT! I am super (no pun intended) excited about this! We just got all the details about our days there – and I am spilling them to you right now:
Day One, April 3rd, 2018: This night we will be screening 35 minutes of Incredibles 2! I could not be more excited about this! 35 whole minutes! I have been waiting for this movie to come out for what feels like forever, and now I get a special sneak peak at it?! Awesome! That same night, we will also get to see the new Pixar short, Bao, and then enjoy a Bao themed dinner. Yum! After, I will be attending a Q&A with Bao Director Domee Shi and Bao Producer Becky Neiman – so let me know if you have any questions!
Art & Design
Day Two, April 4th, 2018: This day is going to be a TON of fun! There are so many activities that we are participating in – as well as some awesome interview sessions! I am pretty excited about getting to see how the worlds in INCREDIBLES 2 came together! I will be learning about the architecture and design, as well as urban planning. This session will include chatting with Production Designer Ralph Eggleston, Visual Designer Philip Metschan, Shading Art Director Bryn Imagire, and Sets Supervisor Nathan Fariss.
We will also get to hear the breakdown of an action scene from INCREDIBLES 2 and learn from the crew how it all comes together in the final film. This session will be led by Story Supervisor Ted Mathot, Layout Supervisor Mahyar Abousaeedi, Animator Kureha Yokoo, and Effects Artist Amit Baadkar.
Costumes & Superheroes
The thing I am the most excited about – I will get an inside look at the wardrobe and costumes created for Elastigirl, Edna Mode and newcomer Evelyn Deavor! I am a sucker for superhero costumes so this is like a dream come true! In this session, I will be talking with Shading Art Director Bryn Imagire, Tailoring Lead Fran Kalal, and Character Artist Deanna Marsigliese.
Then I get find out more about Jack-Jack's powers and the challenges that came along with them from the Effects team. This team includes Supervising Animator Tony Fucile, Effects Supervisor Bill Watral, and Effects Artist Jason Johnston. After, I will see how collaging was used by artists to conceptualize characters and their costumes. Then quite possibly one of the funnest things ever – I will try my own hand at creating a Super! I have already chatted with my daughters about what superpowers I should pick – and they have some good things in mind!
Last But Not Least
While at Pixar Stuidos, I will be attending an INCREDIBLES 2 press conference with Director Brad Bird and Producers Nicole Grindle & John Walker. Then I get to talk with the Theme Parks team about DISNEYLAND "Pixar Fest", which includes Production Manager Krista Sheffler, Creative Director Tasha Sounart, and Production Manager Heidi Holman. We will also get to have a guided tour of Pixar, included the Pixar Archives! Some one pinch me….
If you have questions for any of this AMAZING talent – please let me know! I will try my best to get them answered for you. Just comment here or shoot me a tweet @MamasGeeky!
The Walt Disney Family Museum
The Walt Disney Family Museum presents the fascinating story and achievements of Walt Disney, the man who raised animation to the level of fine art, transformed the film industry, tirelessly pursued innovation, and created a global yet distinctively American legacy. Opened in October 2009, the 40,000 square foot facility features the newest technology along with a vast collection of historic materials and artifacts to bring Disney's achievements to life, myriad interactive galleries presenting early drawings and animation, movies, music, listening stations, a spectacular model of Disneyland and much more. While there, I will go on a guided walk-through of the "Make Believe: The World of Glen Keane" exhibit.
About Incredibles 2
Everyone's favorite family of superheroes is back in "Incredibles 2", but this time Helen is in the spotlight, leaving Bob at home with Violet and Dash to navigate the day-to-day heroics of "normal" life. It's a tough transition for everyone, made tougher by the fact that the family is still unaware of baby Jack-Jack's emerging superpowers. When a new villain hatches a brilliant and dangerous plot, the family and Frozone must find a way to work together again – which is easier said than done, even when they're all Incredible.
Like INCREDIBLES 2 on Facebook: https://www.facebook.com/PixarTheIncredibles/
Follow Disney/Pixar on Twitter: https://twitter.com/disneypixar
Follow Disney/Pixar on Instagram: https://www.instagram.com/pixar/
Visit the official INCREDIBLES 2 website here: http://disney.com/incredibles2
Follow Along on Social Media
Trust me – you don't want to miss anything from this trip to Pixar. Be sure to check out my Instagram Stories, Twitter, Facebook, and of course, my Instagram pictures. I will try my best to make you feel like you are right there beside me.
Instagram: https://www.instagram.com/mamasgeeky
Twitter: https://twitter.com/mamasgeeky
Facebook: https://www.facebook.com/mamasgeeky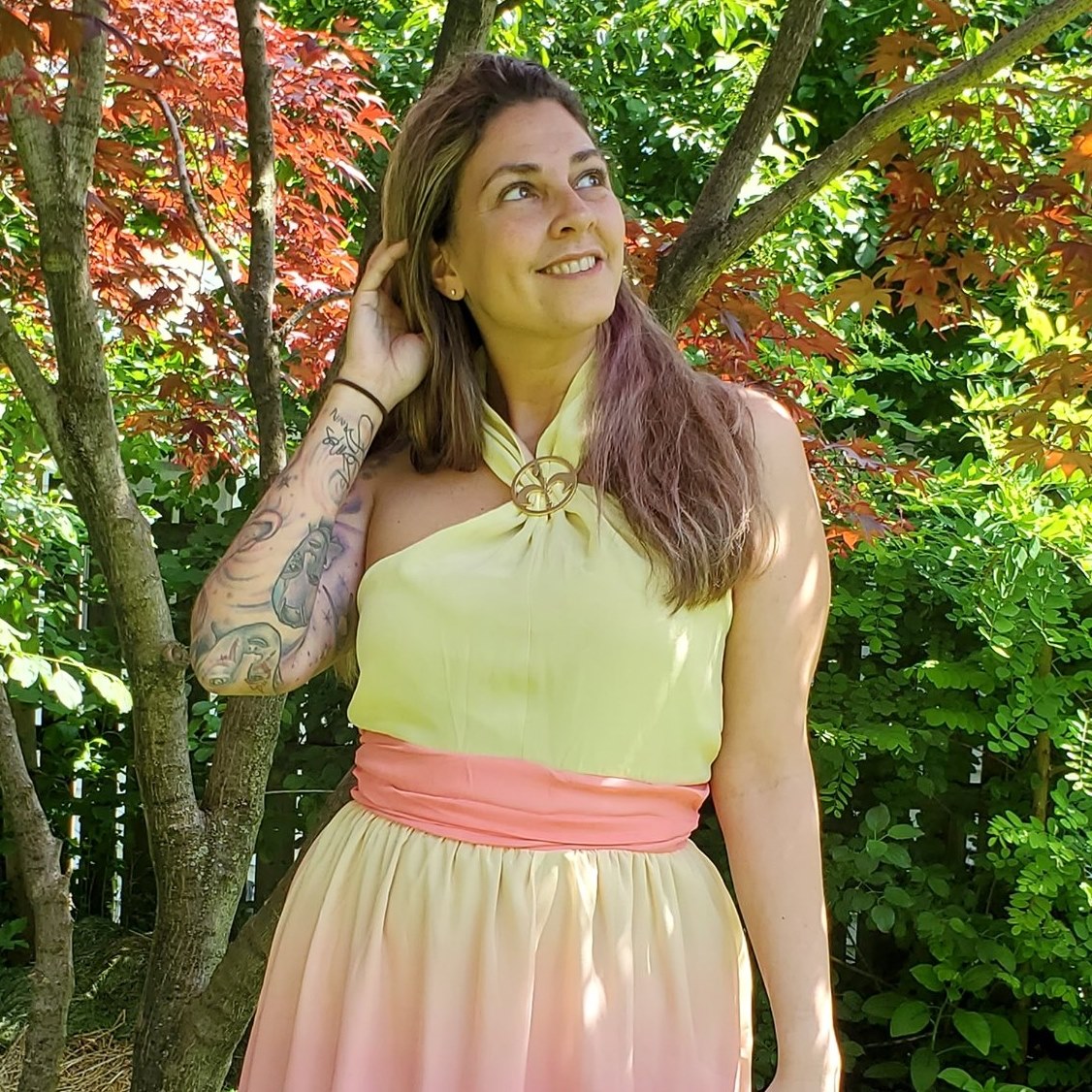 Tessa Smith is a Rotten Tomatoes Tomatometer-approved Film and TV Critic. She is also a Freelance Writer. Tessa has been in the Entertainment writing business for almost ten years and is a member of several Critics Associations including the Hollywood Critics Association and the Greater Western New York Film Critics Association.