Thanks to GameStop for sending me some of the games listed in this guide. Opinions expressed are 100% my own.
As you know, I am a big gamer. But I don't limit myself to video games. I love playing board games as well. Especially with my family and friends. I am an uber geek, and there are so many board games that are themed for my favorite geek shows and games! Here are 10 of my favorites that I think EVERY geek should play – at least once! Although, if none of these board games interest you that much, you may be better off looking over at somewhere like Reviewing This for your next game night. You may be interested by a game called 'What Do You Meme' that is perfect for all meme fans that want to get creative while defeating their friends.
Screen Test Game: Stranger Things
Fans of the popular Netflix original series, Stranger Things, can put their viewing skills to the test with this exciting game to be played while watching! Players are dealt a series of cards, each one listing something to look for within episodes of Seasons 1 and 2. The cue on a card might have a player looking for flickering lights, or specific character actions such as when Eleven uses her powers. Listening skills will be challenged as players eagerly await for phrases such as "monster hunting" or "bad men are coming." Some cues are single appearances and some are more generic and open for interpretation, allowing for healthy debate. Earn points when something onscreen matches the cue on a card — and subtract points for leftover cards. The player with the most points after each episode wins. Who will win the most episodes to be the Stranger Things super fan? (Netflix subscription, compatible device, and Internet connection required) Hasbro and all related terms are trademarks of Hasbro.
Purchase here or at your local GameStop!
Deadpool Monopoly
Deadpool meets the Monopoly game — like peanut butter and fried trout, it's a perfect match! In the Monopoly: Deadpool Edition game players build their own team of Mercs for Money as they purchase the contracts of the world's best mercenaries. Some are Deadpool's allies, some are Deadpools from alternate universes, and one is just Deadpool in a maid outfit. Other players have to pay a fee when they land on Mercs. Get ready to wheel and deal, buy vehicles like a chimichanga truck, and steal friends' stuff with the Cheap Shot And Low Blow spaces.
Purchase here or at your local GameStop!
Exploding Kittens (Card Game)
It is a highly-strategic, kitty-powered version of Russian Roulette. Players draw cards until someone draws an Exploding Kitten, at which point they explode, they are dead, and they are out of the game. Unless that player has a Defuse card which can defuse the kitten using things like laser pointers, belly rubs, and catnip sandwiches. All of the other cards in the deck are used to move, mitigate, or avoid the Exploding Kittens. This is a card game for people who are into kittens and explosions and laser beams and sometimes goats. We took that description straight from the site, because, let's face it: we're not going to be funnier than the guy behind The Oatmeal.
Purchase here or at your local GameStop!
A Game of Thrones: Hand of the King
The king has called for a tourney and a feast to be held at King's Landing, and the Great Houses of Westeros have answered the call. Hand of the King is a fast-paced card game of cunning deals and clever maneuvering. Each turn, you and your opponents will compete, using the services of Varys, Master of Whispers, to gain influence over the Great Houses of Westeros. The player with the most influence at the end of the game become the next Hand of the King, but to get there, you'll need to make alliances and know when to betray your former allies.
Purchase here or at your local GameStop!
Rick & Morty Monopoly
Join Rick and Morty and the Smiths as you gallivant your way to victory by buying, selling and trading locations from the Multiverse including the Cromulon Dimension, Gazorpazorp and Planet Squanch (not to mention a few places from your own Earth realm). Featuring collectible tokens, Flooble Cranks, Gooble Boxes, custom Flurbo currency, and more! This GameStop exclusive edition includes a bonus 7th token – Butter Robot!
Purchase here or at your local GameStop!
Fallout Nuka Cola Checkers
Sit back with an ice cold bottle of Nuka-Cola and get ready for game night! Vault Dwellers compete to take the last bottle cap in this classic game with a twist. Nuka-Cola and Nuka-Cherry caps replace standard checkers for gameplay that is both fun and refreshing! Only at GameStop!
Purchase here or at your local GameStop!
Mr. Meeseeks' Box O' Fun
Do you have a problem that needs fixing and you just don't know where to start? Perhaps there's some task that's beneath you. Then why not hit the button on your Meeseeks Box, summon up a Meeseeks (or three or eight) and let them help you out? That's their purpose! They want you to succeed and only get slightly angry if you don't. In this dice game, players draw Request cards. Simple things like "Make Me a Sandwich" or "I Want to be a More Complete Woman." Then roll your dice and see if you complete the Request. If not, press the button and summon Mr. Meeseeks to help you out. He wants to help. He hates his existence. As soon as your Request is completed, he can cease to exist and everything will be just grand. Don't disappoint Mr. Meeseeks. He will make you do all sorts of embarrassing and foolish things. That is, if he doesn't simply kill you off. The longer it takes for you to complete your Request, the more Mr. Meeseeks will appear.
Purchase here or at your local GameStop!
Clue: Legend of Zelda Edition
In The Legend of Zelda Clue edition, the Dark Lord Ganondorf has stolen the Triforce and is threatening Hyrule with his evil plans. In order to fulfill the prophecy and defeat Ganondorf, you must find out WHO possesses the power to defeat Ganondorf, WHAT item is required to defeat him, and WHERE he has established his hidden lair.
Purchase here or at your local GameStop!
Fallout: the Board Game
The Great War of 2077 is so long past there is no place in your memory for its events, but the barren landscape before you has its own story to tell. Immaculate homes which once housed seemingly perfect families and busied Mr. Handys have been transformed into empty shells. Humans wander the wasteland among mutated creatures and rogue robots, in search of little more than survival. You are now among them. Sure, this world might be a mere shadow of its former glory, but plenty of adventure and mystery still await a brave traveler. And your adventure has only just begun…
Purchase here or at your local GameStop!
Mega Man: The Board Game
What happens when Dr. Wily is up against not one, but six Mega… Men? Mans? You get the point. Dr. Wily can't even handle one – that's what we're getting at over here. Your group has to find another way to entertain themselves – who can thwart him the fastest? That is for you to find out. You and your friends race against each other to see who can take down Dr. Wily the quickest all while going up against classic bosses from the franchise. Use the cards in your deck to get to the doctor and take him down a notch or six.
Purchase here or at your local GameStop!
What is your favorite geeky board game?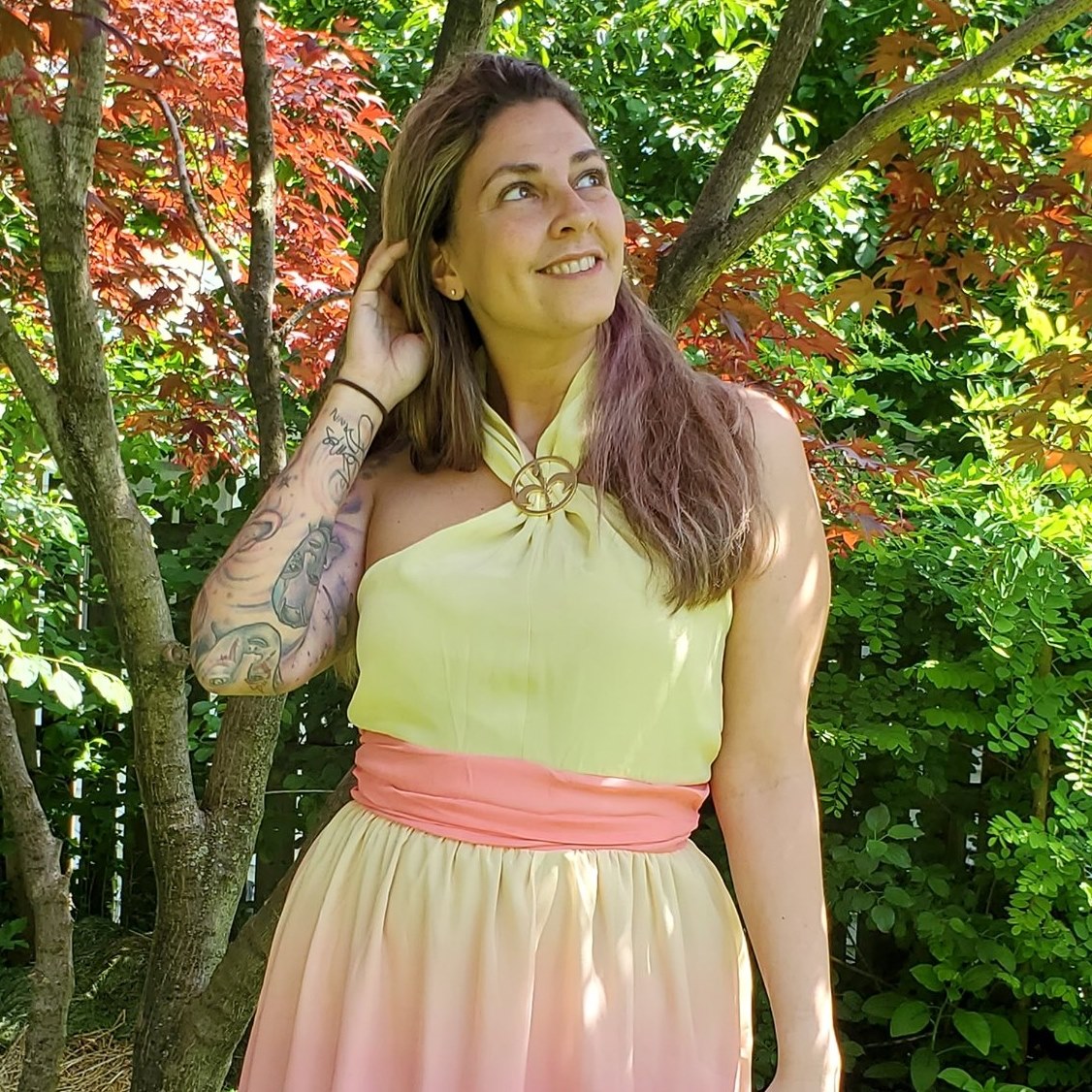 Tessa Smith is a Rotten Tomatoes Tomatometer-approved Film and TV Critic. She is also a Freelance Writer. Tessa has been in the Entertainment writing business for almost ten years and is a member of several Critics Associations including the Critics Choice Association, Hollywood Critics Association, and the Greater Western New York Film Critics Association.