Warner Bros. Home Entertainment provided me with free copies of the DVD I am giving away in this giveaway post. This post contains affiliate links.
I grew up watching Tom and Jerry – and have since shared my love for them with my daughters. My girls are 4 and 6 and some of the biggest Tom and Jerry fans out there. I was shocked to see them sit and watch the old cartoons for hours. I mean, they would watch episode after episode. It surprised me mostly because in many of them (maybe all?), Tom and Jerry don't talk, which I figured might be a little boring for younger kids.
My husband is also a big Tom and Jerry fan so we were thrilled to receive an advance copy of Tom and Jerry: Willy Wonka and the Chocolate Factory. This DVD has the film and several bonus episodes that are all hilarious. We had a really fun family movie night watching them and will do so again in the future. This movie is filled with all the classic Tom and Jerry jokes and characters – any fan is sure to love it!
About Tom and Jerry: Willy Wonka and the Chocolate Factory
The world-famous chocolatier, Willy Wonka, meets the rambunctious cat and mouse duo, Tom and Jerry, in Warner Bros. Home Entertainment's (WBHE) release of Tom and Jerry: Willy Wonka and the Chocolate Factory, the brand-new animated family film available on DVD July 11, 2017. Based on the beloved children's book, Charlie and the Chocolate Factory, by Roald Dahl, and the iconic musical family film Willy Wonka & the Chocolate Factory, this fun, new adaptation adds Tom and Jerry's entertaining antics to the classic story of young Charlie Bucket's unforgettable visit to Willy Wonka's marvelous chocolate factory.
Movie Synopsis
In this entertaining new film, Tom and Jerry meet Charlie Bucket, a young boy who finds one of five golden tickets, hidden inside the wrappers of Wonka chocolate bars. The lucky few who find a golden ticket are invited to visit Willy Wonka's world famous chocolate factory and win a lifetime supply of chocolate.
As Charlie sets out to meet Willy Wonka, Tom and Jerry secretly accompany him. Along the way, they help him steer clear of the evil Arthur Slugworth, who tries to talk Charlie into bringing him Willy Wonka's latest creation, the Everlasting Gobstopper. They also meet Augustus Gloop, Veruca Salt, Violet Beauregarde and Mike Teevee, the four other kids who also find golden tickets and are invited to tour the chocolate factory with Charlie.
Bonus Episodes:
Here's Looking A-Choo Kid/Superfied
Joy Riding Jokers/Cat Got Your Luggage/City Dump Chumps
No Biz Like Snow Biz
The Maltese Poodle
Cast Away Tom
Enter to win a copy of Tom and Jerry: Willy Wonka and the Chocolate Factory using the Gleam form below. Be sure to check out my other giveaways while you are here and GOOD LUCK!
Welcome to the Backyard Wins Giveaway Hop brought to you by The Hopping Bloggers!
Hosted By: Mama's Geeky & Women and Their Pretties
Each giveaway has a value of a minimum of $15, however some are worth much more. Be sure to enter to win all of them because there is no limit to how many you can win. GOOD LUCK!
If you're a blogger looking to connect with brands: Join The Hopping Bloggers database and get started today!
If you're a brand looking to work with a network of professional bloggers: Check out the creative campaigns The Hopping Bloggers has to offer!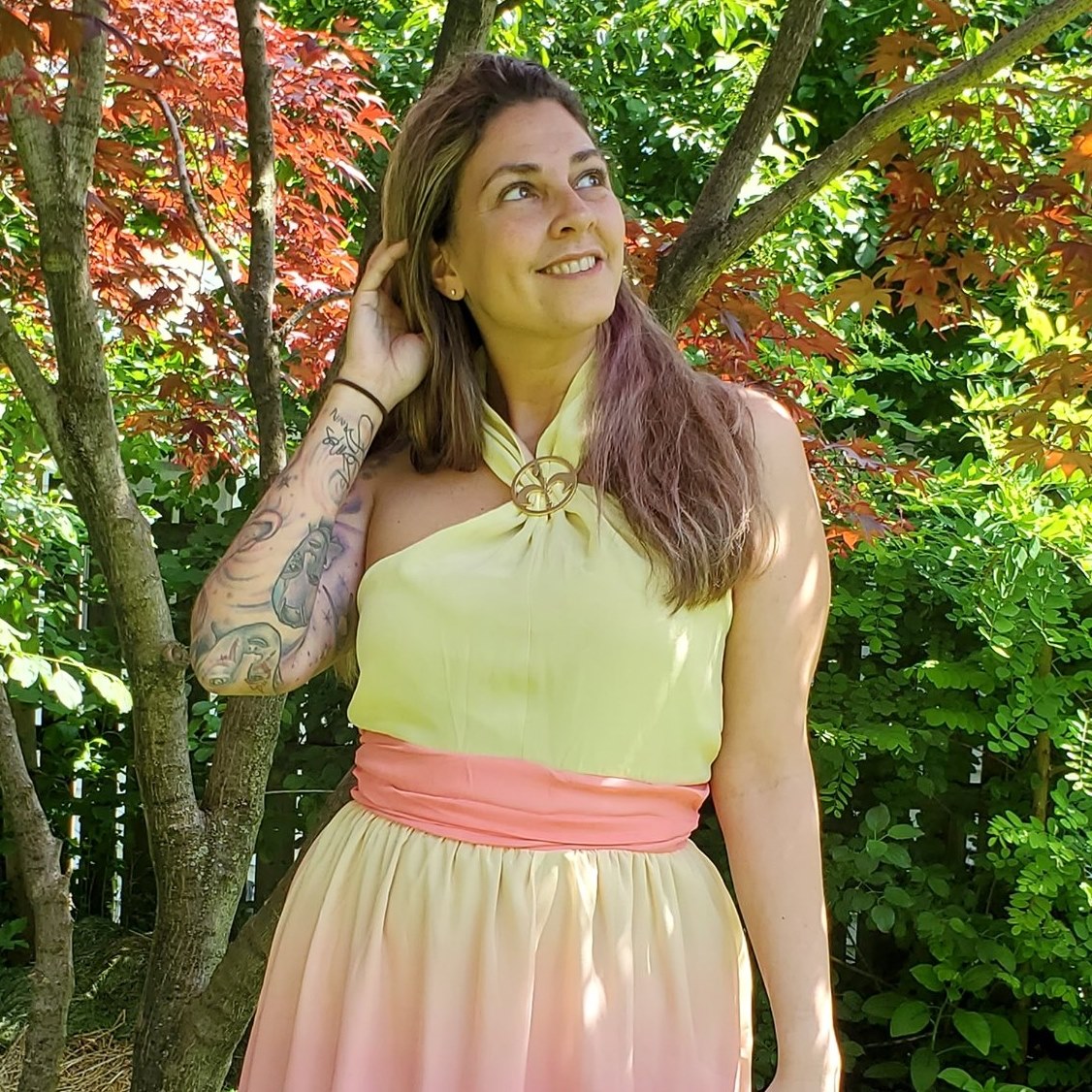 Tessa Smith is a Rotten Tomatoes Tomatometer-approved Film and TV Critic. She is also a Freelance Writer. Tessa has been in the Entertainment writing business for almost ten years and is a member of several Critics Associations including the Critics Choice Association, Hollywood Critics Association, and the Greater Western New York Film Critics Association.