You may not know this about me, but I am a huge country music fan. In college and immediately after graduating I worked at a couple of different radio stations on the promotions team. It was always a good time and I loved being able to see the other side of artists that you don't see on stage. One of my favorite people to meet was Brad Paisley. He was a total sweetheart and down to Earth. Just a normal guy. He has always been one of my favorite artists because I think he is incredibly talented. When I met my husband he really didn't know much about Brad, but I played his music for him and then took him to a concert. Now, he isn't a huge country fan, but he still says Brad Paisley is one of the best concerts he has ever been to. If you don't know who he is (you must live under a rock) look him up and go check him out. He is currently touring (Crushin' It World Tour) and he has lots of dates coming up in 2016. Read on about why Brad puts on the best concert you will ever see – and then check out his upcoming tour dates here – you will thank me!
The Way He Plays Guitar
Flawlessly. That is the best way to describe it. He has an album that is predominantly instrumentals (titled Play) because he is THAT good. I would have no problem going to a concert and just listening to him play guitar – and not even sing one song. He is incredible! I just saw him at The Oncenter in Syracuse and during the final song he played using a beer bottle (fittingly during the song Alcohol) and he did not mess up at all. Not to mention, his guitars are always so cool looking! They are bright and shiny, they have paisley designs (of course), and always fun to look at. I noticed several people in the audience closing their eyes for a song or two just to really take in his skills – the man knows how to play guitar!
The Way He Interacts with the Crowd
Many artists play to their crowd, of course, but Brad Paisley, he does it right. He would walk up and down his catwalk taking cellphones out of the hands of his fans. He not only took selfies, but he took videos of himself singing and playing a few times. Can you imagine if you had that video on your phone? How incredible! There were a few little kids in the audience that I noticed up front (because his music is more or less clean which is another reason I love him) and Brad noticed them too. At one point he signed a guitar that he was playing and handed it to a little girl. And after playing his entire show in his cowboy hat, he put it on the head of another little girl as he was leaving the stage. Not to mention the numerous times he changed lyrics to fit upstate New York (where he was playing) and the videos that featured our beloved basketball players and mascots.
Minimal Talking
Now, don't get me wrong. It's not like Brad just walks out on stage and plays music and leaves. As I said above, he has some great crowd interaction and knows how to put on a show. But we pay our money to go to a concert to watch our favorite artists play music, not to just talk, and Brad knows this. He flows from song to song so that he can squeeze in as many as he can. He has a ton of hits and he plays a lot of them. He does stop now and then to chat, but he doesn't ramble on, and I love that about his shows.
The Music
Brad Paisley has some amazing songs. If you are looking for a tear jerker, something to laugh along with, or just a party song – well he has them all! He truly has something for everyone when it comes to his music. Emotional songs like She's Everything and Whiskey Lullaby have me tearing up every time I listen to them. But then he plays songs like I'm Still A Guy, Ticks, and Online and I can't help but laugh as I sing along. Then there are the fun party songs like Mud on the Tires and Alcohol that have me holding my beer in the air as I dance around.
Great Show No Matter Where You Sit
Brad puts on a great show from any seat in the venue. No matter where you are, you are guaranteed to have a great time. Not one person was sitting during his show – everyone was on their feet and having a blast! Brad wants all of his fans to have a good time – and view – not only does he move around his large stage which has a catwalk that goes in to another stage, but he walked through the audience to a stage at the other end of the venue. Yup, he got off stage, went through the crowd (and was still playing the guitar as he did this, by the way) and jumped up on a smaller stage toward the back of the floor. I had been in about the 9th row and all of a sudden I am behind him! I should mention that I have seen Brad from as close as the front row to as far back as lawn seats at an amphitheater and I always have an amazing time. The screen behind him is constantly showing a fun video to go along with his songs – and he even "facetimed" with Carrie Underwood to sing a duet. I should also mention that he had a bar up on stage with a fully functional tap! Cam, one of the opening acts on the tour, came out to sing Whiskey Lullaby with him (you need to check her out – incredible!).
Overall I say, even if you are not a big country fan, you need to go see Brad Paisley. If you like and appreciate music, you will enjoy one of his concerts. I can guarantee it!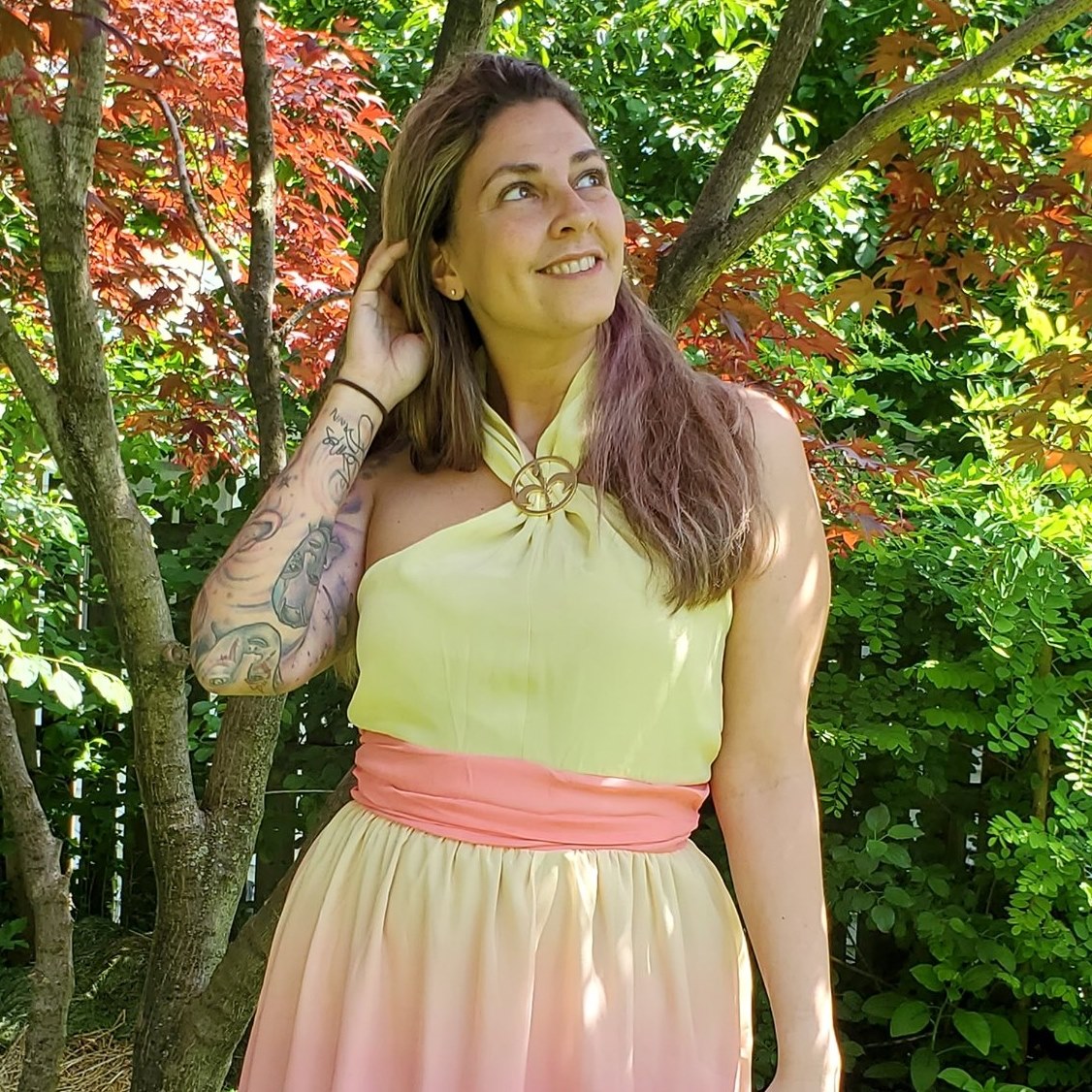 Tessa Smith is a Rotten Tomatoes Tomatometer-approved Film and TV Critic. She is also a Freelance Writer. Tessa has been in the Entertainment writing business for almost ten years and is a member of several Critics Associations including the Hollywood Critics Association and the Greater Western New York Film Critics Association.