Disclosure: Mama Smith's Review Blog received these items in exchange for her honest review. Mama Smith is a Peanuts Brand Ambassador, however all opinions expressed are 100% hers.
I absolutely love the Peanuts gang! I grew up watching Snoopy and the crew, as well as reading the comic strips. For me, a holiday is just not a holiday without watching a Peanuts special. I was thrilled when my girls became old enough to really watch them. Don't get me wrong though, even when they were babies we watched them, but now they ask questions about the characters and are in to the story line. I am passing down my love for Peanuts and I could not be prouder.
Every year, Charlie Brown, Snoopy and the rest of the Peanuts gang can be found on hundreds of different Valentine's Day gifts – including cards, plush, books, candy, and much more. This year, for the first time, Oriental Trading is offering an array of colorful Peanuts toys, party supplies, and crafts for Valentine's Day. My girls were so excited to receive some treat boxes and Peanuts crayons. My 4 year immediately sat down to color one. She has decided that she will be making them for her friends at school – and cannot wait to fill them with treats and stickers.
Also new this year are adorable Peanuts Pez Dispensers (the perfect addition to our Pez Dispenser collection) and a ready-to-read book, called Happy Valentine's Day, Charlie Brown, from Simon and Schuster. I love reading this book with my daughters and it is helping my 4 year old learn quite a few words. She is really big into Peanuts and so she is asking to read this book nearly every day. A Valentine's Day treat that is returning by popular demand is Whitman's chocolates featuring a Snoopy plush, as well as A Charlie Brown Valentine DVDs from Warner Home Entertainment, and holiday cards from Hallmark.
How do I love thee, Snoopy? Let me count the ways… Whether it's watching A Charlie Brown Valentine, reading (and re-reading) a favorite Peanuts book, or enjoying some Whitman's chocolate packaged with a Snoopy plush, every Valentine's Day millions of fans around the world find a variety of ways to share their love of the Peanuts gang.
If you regularly read Mama Smith's, than you know I am a big comic book fan. So of course, my love affair with Snoopy started with the comic strips. Over the years, Charles Schulz has created dozens of Valentine's Day-themed comic strips. Many of the strips revolve around Charlie Brown's eagerness to receive valentines…only to be disappointed, every. single. time. In several of the strips, Charlie Brown watches forlornly as Snoopy sits atop his doghouse reading his stacks of valentines—while his own mailbox remains doggedly empty. At other times, Charlie Brown's stomach is in knots as he focuses on getting a valentine from the Little Red-Haired Girl or giving one to her, but he never quite manages to get up the nerve to approach her. I recently learned something pretty interesting about the Little Red-Haired Girl. In real life, the Little Red-Haired Girl was a co-worker of Schulz' named Donna Johnson Wold. Wold and Schulz eventually became romantically involved and dated for three years, but in 1950 when Schulz proposed to her, she turned him down, saying she was already engaged (awwww). Schulz was devastated, but he and Donna remained friends for the rest of his life. Most recently, the Little Red-Haired Girl took center stage in the critically acclaimed The Peanuts Movie (which my family and I LOVED!!!) – the film marks the first time the character, voiced by Francesca Capaldi of Disney's "Dog with a Blog," speaks. It debuted in November 2015 and we went to see it opening weekend. I for one, am eagerly awaiting the release of the Blu-Ray/DVD.
Speaking of the latest film, there are two Peanuts primetime TV specials devoted to Valentine's Day. The first one, Be My Valentine, Charlie Brown, is the 13th special based upon the popular comic strip. It originally aired on CBS on January 28, 1975 and now airs every year on ABC. Be sure to check your local listings – you don't want to miss it, even if you have seen it many times before. In this special, the whole gang experiences holiday heartbreak: Lucy tries to get Schroeder to like her. Sally, thinking that Linus gave her a gift, tries to get him something great so that he will love her. Linus tries to tell his teacher, Miss Othmar, that he loves her. Charlie Brown desperately wants to receive a valentine. In the end, everybody is disappointed. Charlie Brown is finally cheered up when he gets a used valentine from Violet the next day, hoping that her pity valentine will start a trend and he will get even more valentines the following year. After this episode was originally aired, children all over America sent valentines to Charlie Brown out of sympathy. I cannot say that I blame them, I would too. The poor kid. My girls always feel bad for Charlie Brown and ask if they can give him a hug or tell him it will all be OK.
The second TV special, A Charlie Brown Valentine, is the 40th special. It was initially broadcast on February 14, 2002 on ABC, where it continues to air now. In this special, Charlie Brown attempts to win the heart of the Little Red-Haired Girl. After numerous failed efforts, he finally works up the courage to call her to ask her to the Valentine's Day dance. But he dials the wrong number and reaches Peppermint Patty instead. At the party, Charlie Brown tries to dance with the Little Red-Haired Girl, but then realizes she is already dancing with Snoopy. At the end of the day, Charlie Brown is upset that he didn't get to dance with the Little Red-Haired Girl, and didn't even receive one valentine. Just then, Snoopy brings Charlie Brown a valentine—but the special ends there, and it is not revealed who the valentine is from! A Charlie Brown Valentine is one of the first to depict the Little Red-Haired Girl in full view, though she remains unnamed and does not speak. It was also the first Peanuts special to be produced after Charles Schulz' death, as well as the first without Schulz on the production team. I think they did a fabulous job keeping the true meaning of the Peanuts alive. You can check your local listings for this one as well (and be sure to enter to win a copy of the DVD from Warner Home Entertainment below!). We have already watched our copy more times than I can count in just a couple of days. It is my 3 year old's favorite movie currently.
Enter to win a Peanuts Valentine's Day package including:
Oriental Trading's Peanuts Treat Box
Peanuts Crayons
Peanuts Stickers
Snoopy and Woodstock Pez
Simon and Schuster's Happy Valentine's Day, Charlie Brown book
A Charlie Brown Valentine from Warner Home Entertainment DVD
Whitman's Chocolates featuring a Snoopy Plush
A Valentine Card from Hallmark
Be sure to check out my other giveaways while you are here and GOOD LUCK!
Peanuts Valentine's Day Package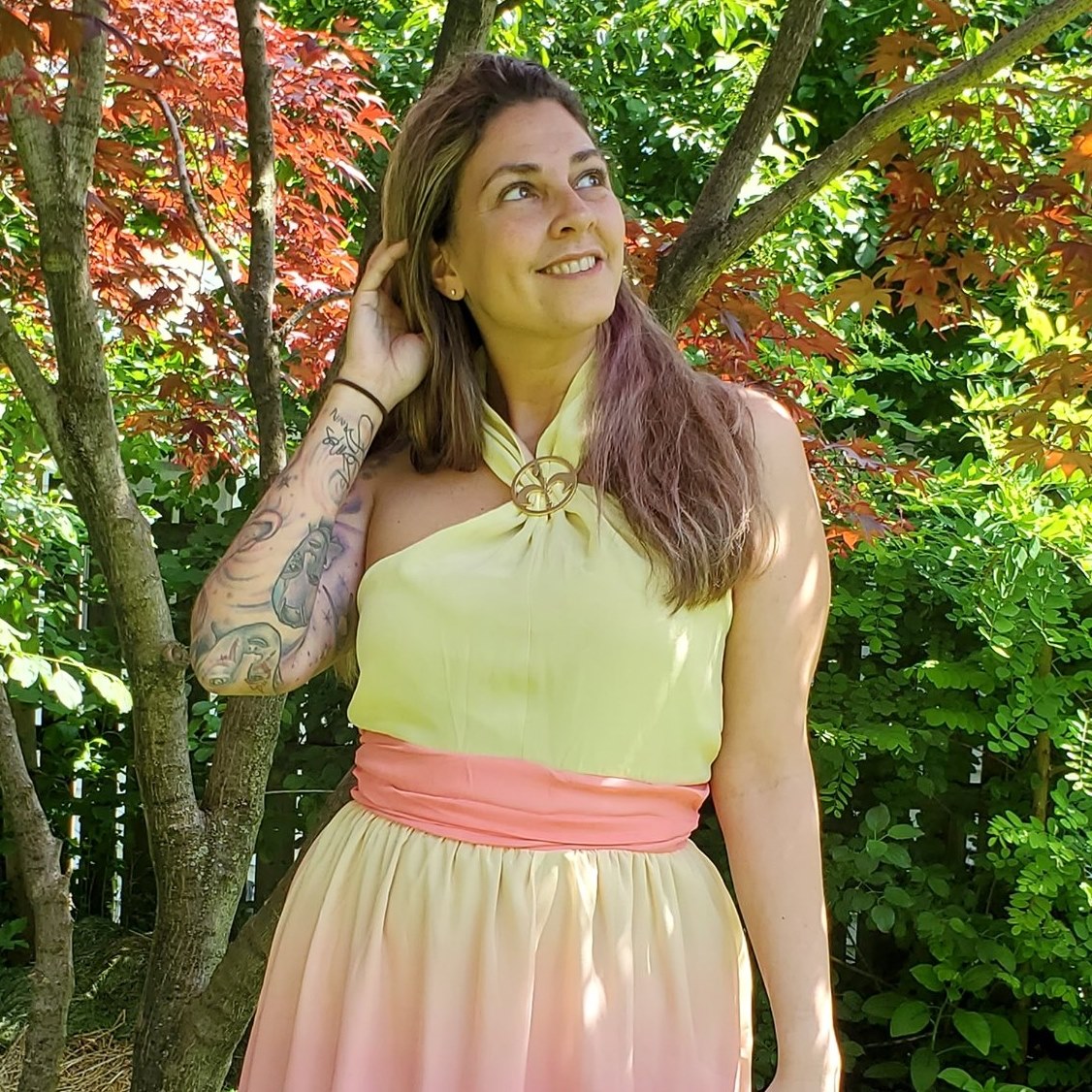 Tessa Smith is a Rotten Tomatoes Tomatometer-approved Film and TV Critic. She is also a Freelance Writer. Tessa has been in the Entertainment writing business for almost ten years and is a member of several Critics Associations including the Hollywood Critics Association and the Greater Western New York Film Critics Association.