Disclosure: I received three months of Nutrisystem in exchange for my unbiased, honest review. All opinions expressed are 100% my own.
I am so sad to see my Nutrisystem NSNation experience come to a close. Nutrisystem has really helped me get my weight back on track. It has been a long road filled with ups and downs but as of yesterday, I hit my goal of 135 lbs – that is a weight loss of 21 lbs in just 3 months. That may not sound like much, but I had already lost over 50 lbs. My doctor has told me she absolutely does not want to see me at less than 135 lbs and that is fine with me. I am 5'7 so I am on the tall side for a woman. I think that 135 is a great weight for me – now I just need to work on toning up a bit more. The workouts were the hardest for me to get to because – if I am being totally honest – I have been really busy with this blog. If I have free time, I am trying to get a post or two done rather than spend 30 minutes working out. However, with the weather getting warmer, I will be going outside for walks with my girls and getting much more exercise.
I highly recommend Nutrisystem for any one who has issues with portion control and healthy foods. For me, finding time to make myself something heathly was hard. By the time I fed the girls, half the time I would skip lunch and binge eat later. That is not good at all. I am thrilled that I have about 1.5 weeks left of foods because of receiving the new foods to try part way through last month and because of a vacation I took. So I will continue to eat those and I may be ordering some breakfasts and lunches out of my own pocket. There were a lot that I loved and it would be great to have on hand for busy days. I am even toying with the idea of purchasing another Fast 5+ box. I LOVED those shakes.
The Nutrisystem food has been delicious. I was so pleased with almost every single meal I tried. The food gets delivered right to your door which makes life easy! Think about it, all your meals, portioned out, delivered to your door. All you have to go out and purchase are fresh veggies. Below are my absolute favorite Nutrisystem foods. It was hard to choose just one from each category, but I did it! These are my recommendations if you go ahead and sign up (which I totally think you should).
Favorite Breakfast Meal: Cinnamon bun – This is a frozen meal and it takes just seconds to prepare in the microwave. You eat it warm and it just melts in your mouth. It tastes amazing. Do yourself a favor, and have it with a nice cup of coffee! Yum!
Favorite Lunch Meal: Chicken & Cheese Quesadilla – It takes about 15 minutes to prepare in the oven and is so delicious. It is cheesy and the flavors are amazing. I was so bummed when I did not receive any for month 3. If I do purchase some lunches, I will be grabbing a ton of these!
Favorite Dinner Meal: Italian Sausage & Turkey Pizza – I am a sucker for pizza. I love it. I could eat it every single day. This pizza was delicious. I really enjoyed the flavors of the meats. Hand down, one of the best pizzas I have ever had!
Favorite Dessert: Fudge Brownie – I have said before how much I love chocolate and sweets so this was an obvious favorite for me. It tasted like it was so bad for me – which is awesome.
My good blogging buddy Joyce over at Women and Their Pretties starts her journey today –
so read about her experience on her blog here.
——————————————————————————————————————————————————————————
I was so excited that I hit my goal! I feel so much healthier now and I know I have learned a lot about portion control and what foods are better to eat than others. I feel like I can really see a difference in my face. I started at 156 lbs and am now 135. I feel amazing! Thank you Nutrisystem!

#NSNation Week #13 Stats:
Weight: 135 lbs (down 21 lbs from Week #1, down 3 lbs from Week #12)
Waist Inches: 27 (down 6 inches from Week #1, down 1 inch from Week #12)
Hip Inches: 33 (down 5.5 inches from Week #1, down .5 inches from Week #12)
Before & After Photos:
Before
After
Find out more about the Nutrisystem program here.
#NSNation #Ad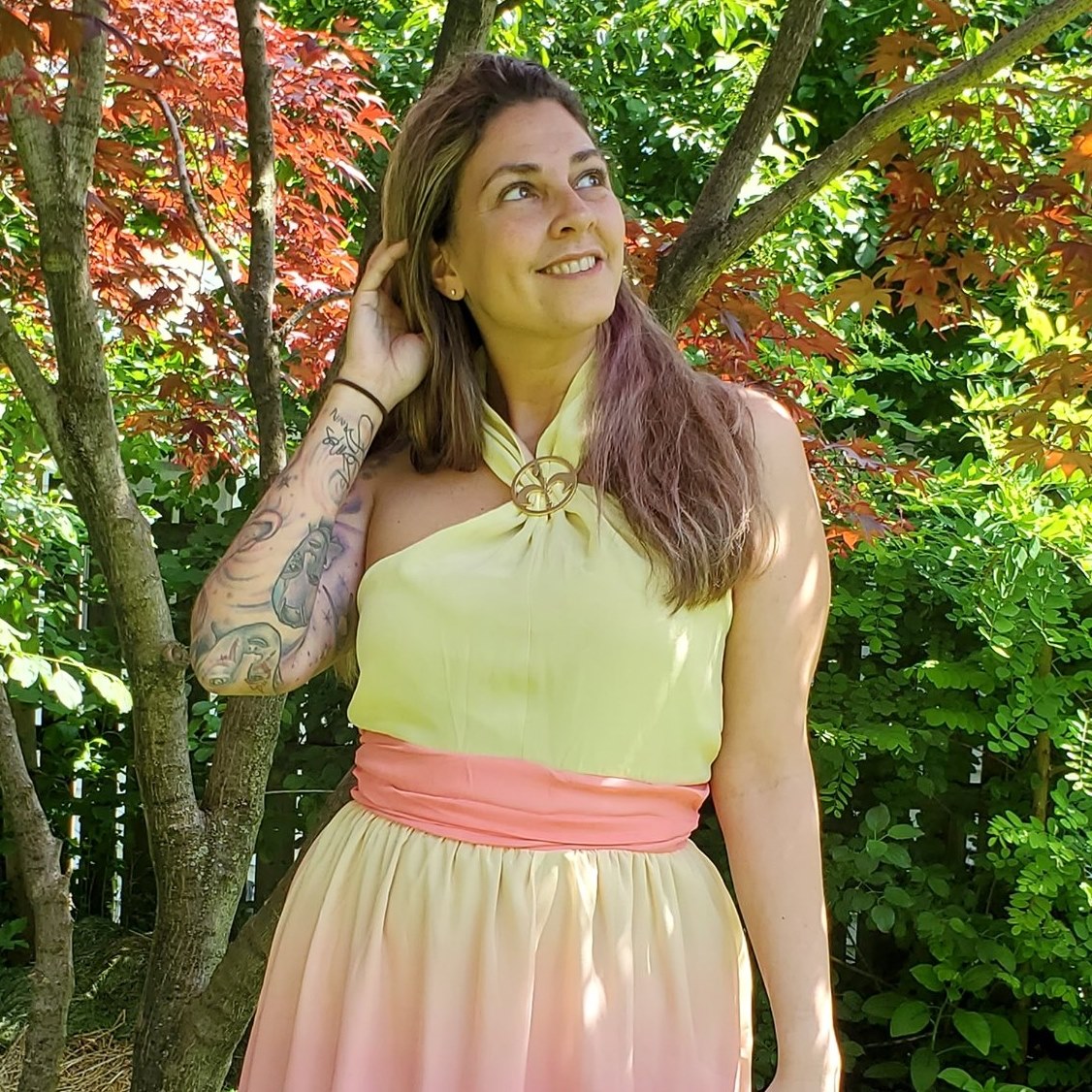 Tessa Smith is a Rotten Tomatoes Tomatometer-approved Film and TV Critic. She is also a Freelance Writer. Tessa has been in the Entertainment writing business for almost ten years and is a member of several Critics Associations including the Critics Choice Association, Hollywood Critics Association, and the Greater Western New York Film Critics Association.