Father of the Bride, the 2022 movie, gives viewers a fresh new take on the popular films, as it pits cultures and generations against one another.
Father of the Bride is a popular family comedy franchise. The original film dates all the way back to 1950, and now in 2022, a new version is coming to HBO Max. There is still a lot of drama, but there is also a bit of a culture clash and generation gap situations that add to the fun.
The story starts off with a heartbreaking therapy session between Billy (Andy Garcia) and Ingrid (Gloria Estefan), where it is realized that divorce is the only answer. It is never easy when a marriage decides to dissolve, and it is clear how hard this is on both of them. Their grown daughters are planning to come for a family visit and dinner, and the two decide this would be the best time to break it to them.
What they didn't plan on, however, is that their oldest daughter Sofia (Adria Arjona) has just become engaged, and announces a new fiancé, Adan (Diego Boneta) that very night. Of course the parents have their daughter's best interest at heart and decide to wait until after the wedding to share their not so happy news. The wedding is going to be a quick one, and they have just two months to plan.
This ticking timeline adds a whole lot of stress to the already fractured family. Not to mention that her fiancé is Mexican, and her family is Cuban. On top of all of this, her fiancé is very much of a younger generation, one that Billy does not understand. Culture clashes and generation gaps bring something new to this classic story, making it a fun and fresh take on a classic tale.
The overall story is good, although very predictable with every twist being expected and par for the course when it comes to a film like this. Nothing is shocking or out of the blue, and with a runtime of just under two hours, this throws off the pacing for Father of the Bride. There are moments where the movie really slows down, and viewers will be unable to help themselves from checking their watches.
Another issue with this film is that some of the dialogue is unnatural, or at the very least, not well delivered. There is one character in particular who simply feels out of water the entire time, and never really fits in. And that is Sofia's fiancé, Adan (Diego Boneta). This is not to say he doesn't try, because he does. There are just too many moments where his delivery falls flat. That, coupled with the fact that really isn't any chemistry between Boneta and Arjona, makes the impact this character is supposed to have on the movie, quite meaningless.
While the family is celebrating on the yacht owned by Adan's family, there are a few times where it is very clear a green screen was used. It won't pull viewers completely out of the story, but it doesn't help to keep them invested either. Father of the Bride clocks in at just about two hours, which is far too long for a movie like this. The comedy and heart are there, but if ten to fifteen minutes were shaved off, it would have come together much better.
Garcia and Estefan are easily the best part of the movie, even if their relationship is under strain the entire time. Father of the Bride is the most special when these two share the screen. Their passion for their characters is plain to see and it is clear they dove into these roles feet first, willing to give it all they have. The two are the most relatable as well, showing that they are willing to put their differences aside to place their daughter first, until they simply can't anymore.
All of that being said, it is nice to get a fresh new take on this well known story. If you don't compare it to the Steve Martin version, which is nearly flawless, it is a quite enjoyable film. The addition of the different cultures and the generation issues between Billy and Adan, really bring something new to the story.
Viewers will know exactly where it is going the whole time, but the journey is still a lot of fun. The perfect way to deliver a remake – a similar story, with a fresh new feel.
A fresh, new take on a classic story that pits cultures and generations against one another. A heartwarming story, that is a whole lot of fun, even with its issues.
Rating: 3 out of 5
About Father of the Bride
Billy (Andy Garcia) and Ingrid (Gloria Estefan) are surprised when their eldest daughter Sofia (Adria Arjona) announces a new fiancé, Adan (Diego Boneta), and plans for a quick wedding. The news keeps Billy and Ingrid from announcing that they're planning to divorce… but they hold off for the benefit of the family.
Billy's initial opposition to the wedding cools, so long as his opinions carry the most weight. Soon, Adan's headstrong father (Pedro Damián) arrives with his own traditions and family pride in tow. With the fathers vying to control the festivities, it becomes a game of one-upmanship—cultures clash, generations take sides and competing traditions collide. All relationships are tested as the roller coaster ride of wedding planning races toward the altar.
It stars Oscar nominee Andy Garcia alongside Gloria Estefan and Adria Arjona, Diego Boneta, Isabela Merced, Chloe Fineman and more.
Father of the Bride will be streaming starting Thursday, June 16th on HBO Max.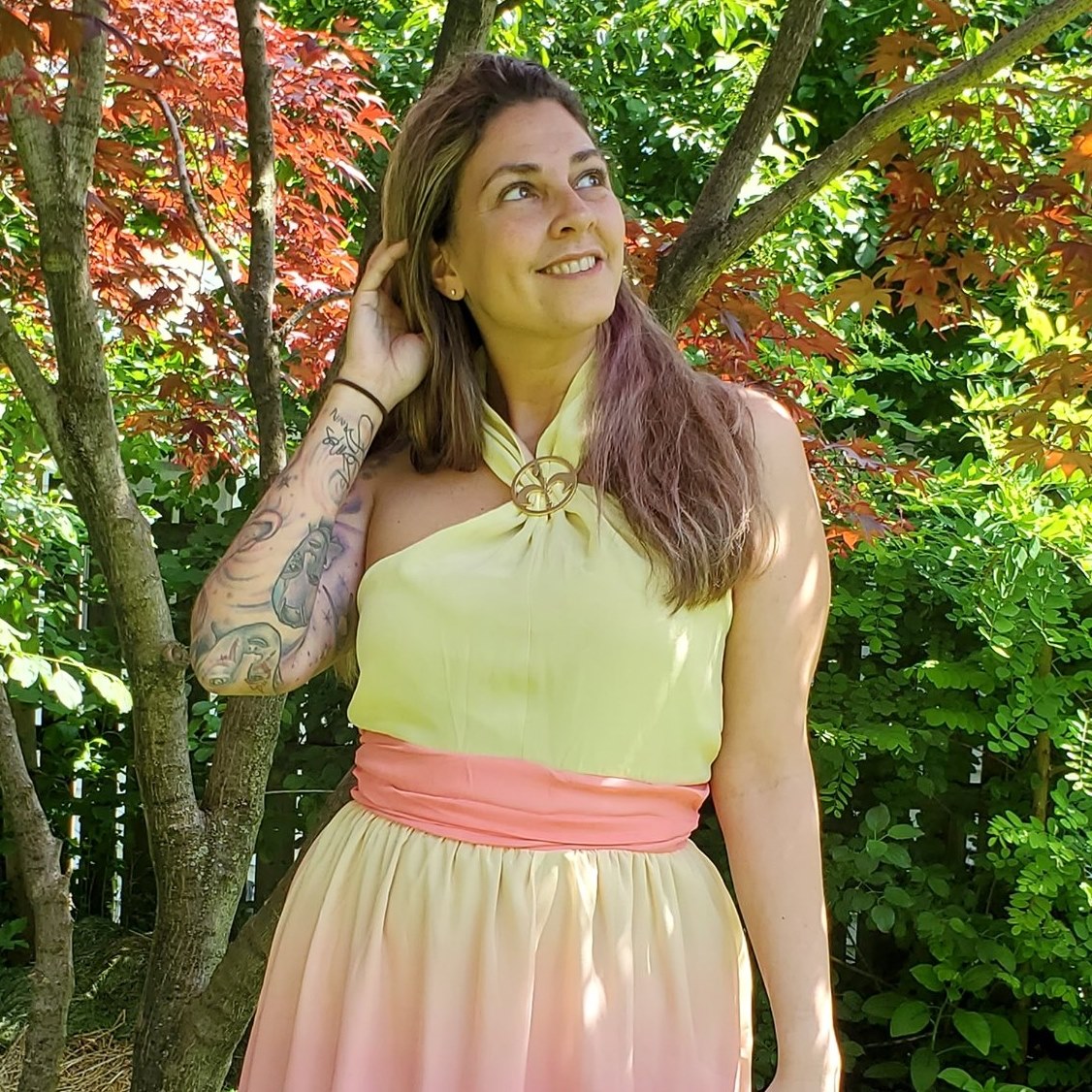 Tessa Smith is a Rotten Tomatoes Tomatometer-approved Film and TV Critic. She is also a Freelance Writer. Tessa has been in the Entertainment writing business for almost ten years and is a member of several Critics Associations including the Critics Choice Association, Hollywood Critics Association, and the Greater Western New York Film Critics Association.