Here is every live action Star Wars movie and show ranked from worst to best. Will it line up with your thoughts?
Whether you love it or hate it, Star Wars has a groundbreaking repertoire. Even after nearly 50 years, the franchise is still going strong and doesn't look like it'll be slowing down. Though there are a bunch of favorites that jump to mind, nothing is without its flaws, and so we've reflected on this sci-fi marvel from the doozies to the classics.
Every Live Action Star Wars Movie (& Show) Ranked From Worst to Best
13. The Rise of Skywalker
The Rise of Skywalker is a less than satisfying end to a messy trilogy and renowned franchise. Reintroducing Palpatine is an interesting decision in that it takes all direction from Kylo Ren and channels it into the unknown. Having another original return should ignite excitement, but The Rise of Skywalker is unable to bring justice to George Lucas' legacy. Every arc and character are undeveloped, and frankly underwhelming; if anything, this is the one Star Wars film we brush out of the conversation.
12. Solo
An origins story about a fan-favorite rogue like Han Solo sounds full of promise; instead, it doesn't really give fans anything new or exciting. The characterization of Han Solo surrounds him with a mysterious aura, it's what attracts the audience to him in the first place. He leads with this ominously rogue charm that runs the risk of being tarnished with an unnecessary backstory. Solo is a fun caper for the most part, but the series could have bypassed this entry for another.
11. The Force Awakens
The Force Awakens is a game changer in the Star Wars universe. Taking the old with the new, the soft reboot is a blend of the originals and individuality. Anticipation for episode seven was at a high, and though it did go onto receive mixed reviews, it could have been a whole lot worse. The Force Awakens isn't a perfect Star Wars movie, but it gets points for creativity and leading a new era.
10. The Last Jedi
Nothing has divided fans quite like The Last Jedi. Anyone tackling the director's chair with a Star Wars movie is certainly up for a daunting challenging and is bound to be hit with immense criticism; Rian Johnson takes it on like a champ. Jam packed with riveting action, The Last Jedi holds its own against favorable instalments; it opens the door to a potentially better pathway than fans received in its follow-up, only to be left hanging. The Last Jedi deserves credit for that at least.
The second live action series follows the eponymous bounty hunter as he embarks on a journey to revive the territory of Tatooine. In hindsight, The Book of Boba Fett should be fun; he's an underused character, fans would surely love to see what sort of adventures he gets up to between movies. It's a cool idea that meets an uneven execution, failing to live up to the success of The Mandalorian.
8. The Phantom Menace
It's not that The Phantom Menace is a bad movie, there was just an exceptionally high standard fans were expecting to be met with. The introduction to Anakin Skywalker is let down by clumsy dialogue, poor pacing, and a bland plot-line.
What it does have, however, is an incredible lightsaber battle between a young Obi-Wan Kenobi, Qui-Gon Jinn, and Darth Maul with a movie saving score. Though it struggles to kick the new age of Star Wars onto the right foot, The Phantom Menace has enough to be remembered for and treats fans to beloved characters as they've never seen them before.
7. Attack of the Clones
Another prequel addition that is ultimately saved by John Williams is probably best known for Hayden Christensen's less than enthusiastic monologue about sand. Attack of the Clones does its best to be a fan-service, paralleling iconic moments from the original trilogy and even fills in the blanks and thrusts the story forward; the romance between Anakin and Padme comes to fruition, Jango Fett is involved in the action much more than Boba Fett ever was, and the brotherhood shared with Anakin and Obi-Wan adds a sadness to what their dynamic becomes.
6. A New Hope
The sci-fi genre was forever changed when George Lucas took viewers to a galaxy far, far away in 1977. A New Hope establishes a strong starting point. The visuals are impressive, even to this day considering it's release nearly five decades ago; leading actors, Mark Hamill, Harrison Ford, and Carrie Fisher, secured their spots in the hearts of millions with a quirky chemistry that has been unmatched in recent chapters. Nothing can ever compare to hearing the opening to John Williams' theme tune for the first time; then, watching Vader's entrance? Chills down the spine is maybe an understatement.
5. Revenge of the Sith
The prequels picked up a lot of slack over the years, including the third act. Doubling down as the strongest of its trilogy and (arguably) darkest of the whole series, Revenge of the Sith paves the way for the original classics and propels every arc of the core characters forward. One unforgettable turning point is the execution of Order 66; the film is plagued with many tragedies, but this takes the cake.
The Mandalorian took viewers by total surprise upon its debut. The Star Wars series is visually stunning; the story works well on its own, sometimes diving into dark territory compared to what we've seen on the big screen, the appearance of popular characters doesn't feel tiresome or forced (no pun intended), and it continues to push boundaries. Besides, Grogu is guaranteed to win over our hearts.
3. Return of the Jedi
Return of the Jedi is an entertaining masterpiece. It may not have as strong an opening as its predecessors but we do get a funky albeit bizarre musical number. The third chapter can come across as chaotic and silly; 3-PO becoming the deity of a furry pack of lovable E-Woks just adds to the hilarity.
While a more lighthearted instalment, Return of Jedi sees a poignant end to the series; Luke's epic battle with Vader heightens the drama and pulls on the heartstrings, and the final celebration offers up a bittersweet conclusion.
2. Rogue One
Set before A New Hope, this prequel could easily have went sideways. Instead, Rogue One is an excellent addition. It is truly impressive, constructing a captivating narrative and preserving the nostalgia of the original trilogy.
With a score from Michael Giacchino and powerful performances from newcomers Felicity Jones and Diego Luna, Rogue One sticks in the minds of viewers for all the right reasons. Action-packed, funny, emotional, the prequel makes its mark in the hearts of Star Wars fans, and sets a precedent for future stand-alone films within the universe.
1. The Empire Strikes Back
When Star Wars enters the conversation, there's no doubt about Vader's iconic line rearing its head at some point. It might be a universal agreement that The Empire Strikes Back is one of the best Star Wars movies ever.
As far as sequels go, Empire is always the exception; it elevates the material from its predecessor; Luke begins his evolution into a Jedi, Han and Leia's romance intensifies, and the minds of fans are blown by the revelation of Vader's true identity.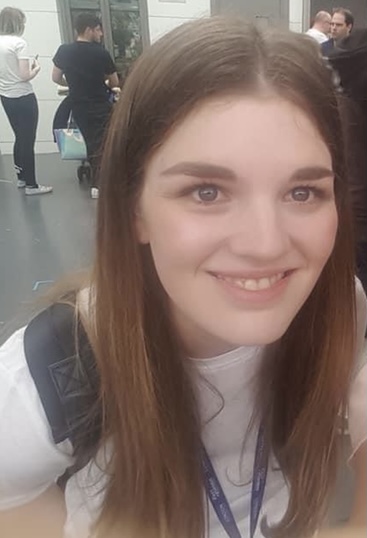 Jenna is a Film and Visual Culture graduate and freelance entertainment writer from Scotland. Her passion lies with TV and horror, where she will take any opportunity to geek out. Jenna spends her free time binging shows and looking to be spooked.