Halo, the beloved video game franchise, is finally coming to live action — and Paramount+ is not pulling its punches! This series kicks off with a BANG! This review is based solely off of the first two episodes of season one.
Any time something as beloved at the Halo video game series is taken from one platform and brought to another it can be scary. If there is anything we have learned over the last few years it is that fandoms can be toxic. So taking the Halo video game series and turning it into a live action television series is extremely risky, but Paramount+ is not pulling any punches as this series starts off, quite literally, with a bang!
The Halo series takes a lot from the video games that it is based off of. Not just the characters and locations, but quite a bit of the story line as well. Of course things need to be changed in order to make it work as a series, but the changes made make sense, and likely won't annoy (at least a lot of) the fans.
It is the year 2552 and the people of Madrigal have been fighting for independence from planet Earth. When the Covenant launches a deadly attack, things get complicated, but the Spartans show up, along with Master Chief John 117, to even the playing field.
Without getting into spoilers, this series follows Master Chief (Pablo Schreiber) and survivor Kwan Ha (Yerin Ha) as they try to deal with an alien threat from the Covenant, while at the same time learn more about a strange object that has come into their possession.
Ha is great in this role, although her hairstyle is… something. Honestly it is a bit distracting but her acting, especially her interactions with Schrieber, prove that she is a star.
If the first two episodes are any indication of how this series is going to go, long time fans as well as newcomers to the franchise are in for a treat. The premiere episode is jam packed with action, pretty much right from the start. It gets bloody, but it also takes the time to set up the world and the characters, so that viewers will become invested in the story.
This means things might get a little slow here and there, but with a massive world such as this one, development for both that and the characters involved is important. For those who know the games well, don't worry, Paramount makes it interesting enough to keep everyone fully entertained.
Probably the biggest question on everyone's mind is can they pull off the Covenant? We get quite a few of them in the first episode and while the CGI isn't perfect, it is pretty darn close. The only issue comes during the action scenes, and it isn't a big standout. It isn't consistent throughout the fight, but there are one or two spots that don't hold up to the rest of the times we see the aliens. That said, the screeners I received noted it was not the final product, so this could be touched up and perfected before the episode airs.
As for the overall look though, these Elites feel like they are ripped right out of the video game. They look incredible, right down to the mouths. Close ups of them are chilling. Science Fiction fans are going to LOVE them.
The rest of the visuals throughout the series are incredible as well. It is clear this series was given the budget they needed in order to pull off such a large scale show. While everything isn't perfect, there is not a whole lot to really complain about here. Numerous scenes are so stunning it is certain they will be used as desktop wallpapers everywhere.
One of my only complaints comes from being a lifelong Halo fan, and really it is more a me problem than a Halo problem. Master Chief sounds different than in the video games, of course, and that is something I will just have to get used to over time. It is jarring at first, but even by the end of episode two I was starting to settle into it. He looks amazing though — the details on his suit are perfect.
Miranda Keyes is another character that feels a bit off, just because of the differences from the game version, but I would be lying if I didn't admit how much I love Olive Gray in this role. I cannot wait to see where she goes as the series continues.
For Science Fiction geeks that are looking for something packed with adventure, action, aliens, and a really good story — Halo is it. There are several things that remind me of the, now ended, Sci-Fi show The Expanse. Of course, there are also many ties to the popular video game series. Although I didn't catch a glimpse of a Needler yet, I am sure one is coming.
It is something else seeing these characters come to life in live action, and even though they may not all be exactly the same, they are close enough to cause fans to be over the moon with excitement. Epic effects, kick ass action, and a story that is off to a fantastic start, Halo has exceeded my expectations so far. If the first two episodes of the season are any indication as to where this show is going, hold onto your seats, because it is going to be a wild ride!
Rating: 3.5 out of 5
About Halo
Dramatizing an epic 26th-century conflict between humanity and an alien threat known as the Covenant, Halo the series will weave deeply drawn personal stories with action, adventure and a richly imagined vision of the future.
Episode 1: "Contact" In the year 2552, humans on the planet Madrigal have been fighting for independence from Earth, but a fatal encounter with the Alien Covenant complicates things. Master Chief John 117 and his super-soldier "Spartans" join the fight. After the battle, Master Chief heads to his home planet of Reach with a Madrigal survivor and a mysterious object he discovered on the planet. But a controversial order has John questioning his mission, and himself.
Episode 2: "Unbound" John takes Kwan to an old friend and learns more about the mystery object, which the Covenant and Makee are determined to steal. With the alien threat growing, Dr. Halsey has a plan to deal with John's unpredictable behavior.
HALO stars Pablo Schreiber ("American Gods") as the Master Chief, Spartan-117; Natascha McElhone ("Californication") as Dr. Halsey, the brilliant, conflicted and inscrutable creator of the Spartan super soldiers; and Jen Taylor ("Halo" game series, RWBY) as Cortana, the most advanced AI in human history, and potentially the key to the survival of the human race.
Additional stars include Bokeem Woodbine ("Fargo"), Shabana Azmi ("Fire"), Natasha Culzac ("The Witcher"), Olive Gray ("Half Moon Investigations"), Yerin Ha ("Reef Break"), Bentley Kalu ("Avengers: Age of Ultron"), Kate Kennedy ("Catastrophe"), Charlie Murphy ("Peaky Blinders") and Danny Sapani ("Penny Dreadful"). Also joining the cast as original characters are Ryan McParland ("6Degrees"), Burn Gorman ("The Expanse") and Fiona O'Shaughnessy ("Nina Forever").
Episode 1 of Halo will debut on Paramount+ on Thursday, March 24th.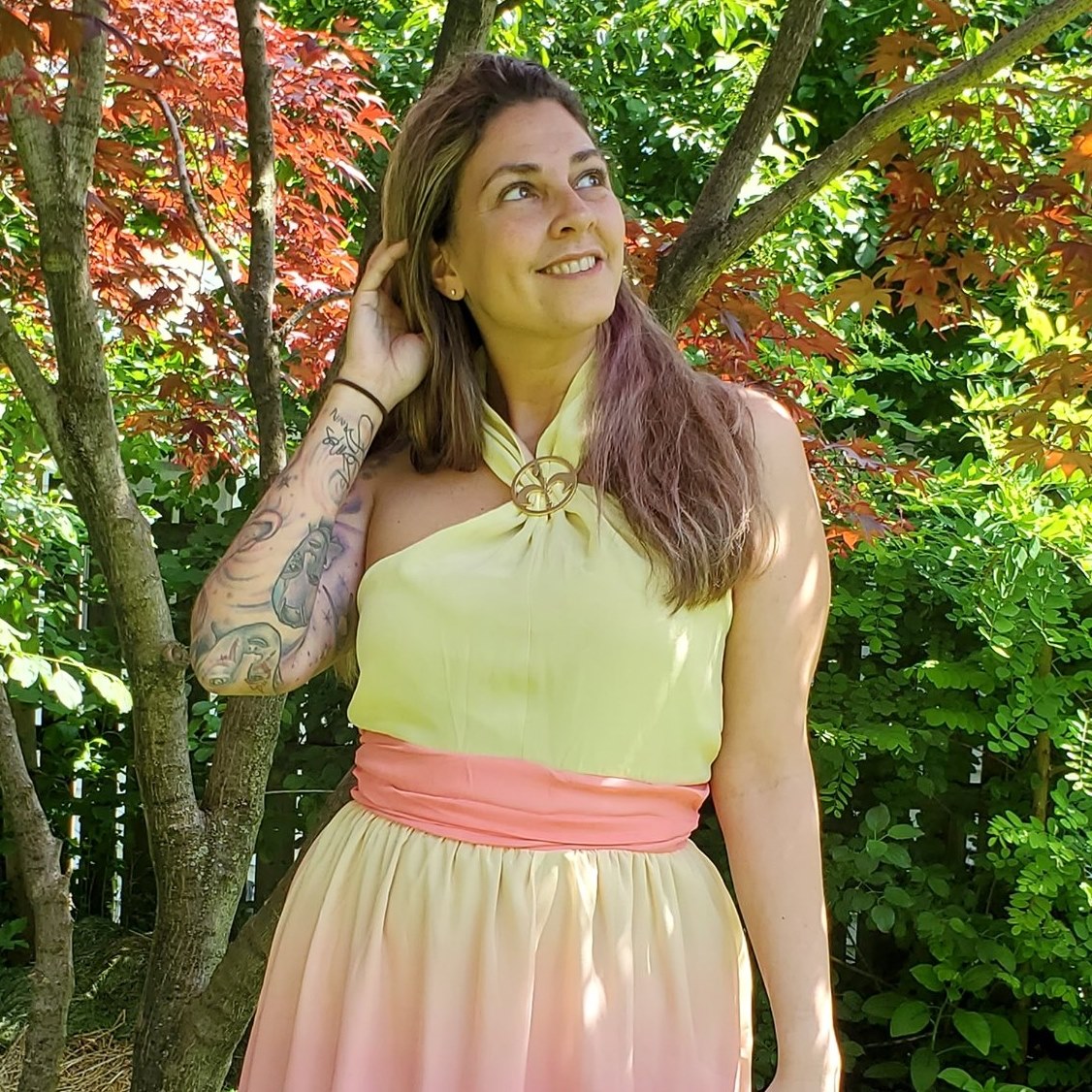 Tessa Smith is a Rotten Tomatoes Tomatometer-approved Film and TV Critic. She is also a Freelance Writer. Tessa has been in the Entertainment writing business for almost ten years and is a member of several Critics Associations including the Critics Choice Association, Hollywood Critics Association, and the Greater Western New York Film Critics Association.