Olaf Presents is an adorable collection of shorts that feature everyone's favorite snowman retelling popular Disney stories in a hilarious way.
Olaf Presents is a super cute series of shorts where Olaf retells the stories of popular Disney movies like Tangled, Moana, and The Little Mermaid in his own voice. Fans will recall that he did this for Frozen in Frozen 2, and it was one of the highlights of the film.
Spinning off of this idea, the creators before Olaf Presents decided to give Olaf fans more of his stories. And fans will be so thankful that they did!
Olaf Presents Review
Olaf Presents is exactly what viewers will expect it to be. Each of the shorts are about two minutes in length, so they are a very quick watch. It feels like each one gets better as Olaf tries to recall the events of these popular stories. Olaf being, well, Olaf, he doesn't get everything exactly right — and that is what makes it so hilarious.
One of the funniest parts of his Frozen retelling is when he is off to the side of the camera looking down and depressed when talking about the parents dying. We all know this is basically what happens in every Disney movie, so get ready for more of that. Something you would think might get old, but trust me, it doesn't.
My biggest complaint about these shorts is that they are just that, short. With each one clocking in at under two minutes they are a whirlwind. It seems like the ideal length would be 4 to 5 minutes each, but at the same time I have to respect what the writer and director did here, because if they were extended they could have gotten old.
There are five shorts in total to start, meaning it will take about ten minutes to watch them all. These are more than worth your time. Trust me. Gather the family and get ready to laugh with, not at, everyone's favorite snowman Olaf!
Olaf Presents is basically that scene in Frozen 2 where he reenacts the events of Frozen, but for a bunch of other Disney movies. They are all less than 2 minutes each. Each of them are silly, over the top, and flat out ridiculous — Tangled is the best one! #OlafPresents pic.twitter.com/RnvFalPLwr

— Tessa Smith – Mama's Geeky (@MamasGeeky) November 2, 2021
Olaf Presents Interview
During the press day in support of Olaf Presents we attended a press conference with the talented minds behind these shorts. Of course, Josh Gad was there, and it was a pleasure to listen to him speak about this snowman that we all love so much, and know he loves him too.
Participating Talent:
Josh Gad (voice of "Olaf")
Hyrum Osmond (Director)
Jennifer Newfield (Producer)
When asked what was the best part about creating these shorts, Josh Gad answered with something much deeper than was expected.
Of course he starts off by saying that revisiting favorite moments of the movies he grew up with was a joy for him and a dream come true. But he touches on something that made him extremely emotional.
"Getting to play in the footsteps of my idol, Robin Williams in the world of Aladdin. Hyrum and Jen can tell you that that was a pinch myself, very emotional experience, for me." – Josh Gad
Jen Newfield added that it was nice to be able to take freedoms that they aren't used to getting with these shorts. Normally in animation they have to be precise with their decisions, but because of the nature of Olaf Presents, they were able to take more liberties than usual and enjoy a playfulness through it all.
Hyrum Osmond says that these Disney movies are the reason he wanted to become and animator, so getting the chance to revisit them in a different style was very special.
"I saw Aladdin, like, eight times in the theatre. I just remember just being blown away by these films. And so that was kind of a special thing, almost a bit of a tribute to those films that were so inspirational." – Hyrum Osmond
There are so many fan favorite moments from these films that Olaf packs in to a two minute short, and that must have been hard to really narrow down what makes it in and what doesn't.
Newfield touches on this and says it came to if they assume people have seen all of the movies or not. There are a lot of parts that stand out, and need to be included. For example, they knew they had to include when Maui turns into a shark in Moana.
"We brought in a lot of brainstorming sessions, which I loved, of us being able to bounce the ideas around and they got so long, the scripts, because we were packing in all the amazing moments." – Jen Newfield
As stated above, it is clear just how much Josh Gad loves Olaf, and being Olaf. When asked about how it felt to let Olaf be Olaf, as well as the only character in these shorts, he said it was a lot of fun getting to find more layers to this character who is full of imagination, innocence, and naivete.
"Olaf approaches everything with a glass is half full mentality. But on top of that, juxtaposing it with the joy of getting to sort of send up if you will, some of my favorite films. That was the real privilege, fun, and thrill for me. The sequence from Frozen Two that inspired this happened very late in the game. It was, I want to say, my last session ever, that they came to me with this idea of recapping the first Frozen and just letting me run loose. It was one of my favorite days of recording because what I love to do is just play and run free." – Josh Gad
He adds in that he had that same kind of fun with Olaf Presents. Since he was recording at home he would just go off. Josh Gad says it was something like a 45 minute session of him just being an idiot, all for a one minute short. This is truly a dream come true for him.
About Olaf Presents
Olaf steps into the spotlight and goes from snowman to showman as he takes on the roles of producer, actor, costumer and set builder for his unique "retelling" of five favorite Disney animated tales in "Olaf Presents," a series of new animated shorts from Walt Disney Animation Studios.
The charismatic and versatile Olaf demonstrates his theatrical flair, taking on such iconic roles as a mermaid, a genie, a lion king (and most of the parts in between), as he entertains Arendelle with his delightful abbreviated versions of these beloved tales.
Josh Gad returns to voice Olaf with veteran Disney animator Hyrum Osmond directing and Jennifer Newfield producing.
Olaf Presents comes to Disney+ on Disney+ Day, November 12th.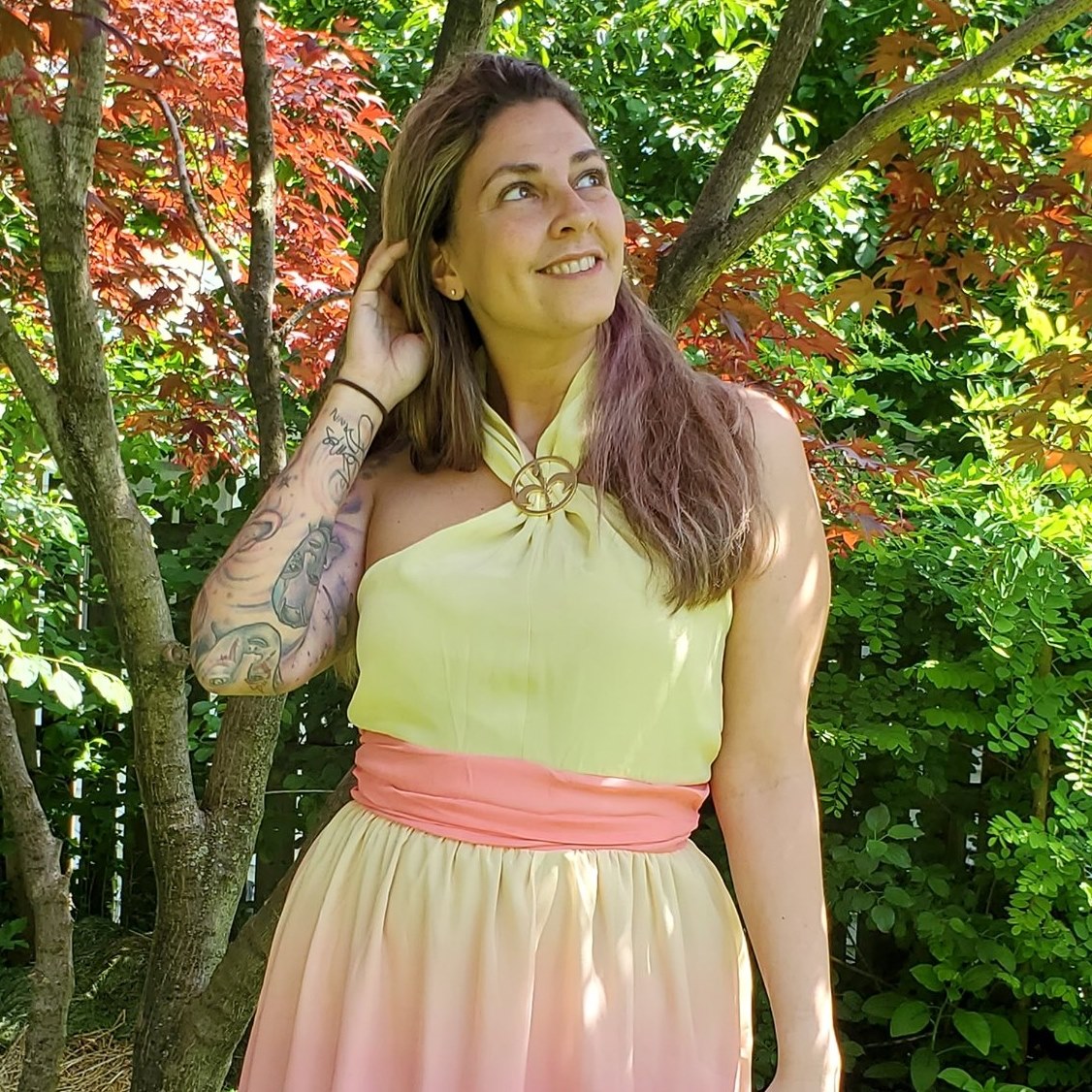 Tessa Smith is a Rotten Tomatoes Tomatometer-approved Film and TV Critic. She is also a Freelance Writer. Tessa has been in the Entertainment writing business for almost ten years and is a member of several Critics Associations including the Critics Choice Association, Hollywood Critics Association, and the Greater Western New York Film Critics Association.