The Voyeurs is an erotic thriller with a dark and twisted story, that is easily one of the best films of the year.
The Voyeurs is an erotic thriller with a dark and twisted story that is sure to keep everyone who is watching it on the edge of their seats. Just when you think you know exactly what is going on, things take an unexpected turn and it gets crazy. This is one of those movies that will have viewers completely captivated by the story, and unable to look away until they have put it all together.
The film dives deep into the question is it okay to watch — even if it feels like you are being invited to. When a young couple, Pippa and Thomas, move into a new loft, they quickly realize that they can see right into their neighbors' across the street, Seb and Julia. They can't help but watch as this beautiful couple makes love, but then things get obsessive.
When it becomes clear that one of them is cheating on the other, Pippa feels like she needs to get involved. As the movie goes on, things become deadly, causing several unwanted consequences, all from looking through a pair of binoculars.
At first, the movie gives off predictable vibes. That isn't to say it is not a good watch from the start, because it is interesting and captivating right off the bat. However, it does feel like you know where it is going. But then, things take an unexpected twist and it gets darker that you could ever imagine — in the best way possible.
It is very easy to become invested in the lives of these characters, and what exactly is going on here. The supporting characters do a good job of, well, just kind of being there, as the story focus remains on the four main ones. This is an important piece to keeping the story grounded, and going in the right direction.
The cast does a great job of making you feel like you are watching too — and wondering if you should keep going down the rabbit hole, or abandon ship. But because the movie is so good, so well written, and extremely captivating, there is no choice but to continue down this road and get to the bottom of things.
It should be mentioned that this is very much an erotic thriller — and there will be body parts that you see. This adds to the story and it would actually feel incomplete without them.
The biggest issue with The Voyeurs is honestly the final few moments. The end of the story is fantastic, and very well done, but the last shot is almost a bit too much. It would have worked just fine without that, as the audience knows what happened. In order to keep this twist under wraps for those who haven't seen it, I won't go into detail, but if you have watched The Voyeurs you will know what I am talking about.
Besides that, there really isn't much to not like about this movie. Sure, it is a tad on the long side, clocking in at two hours, and the middle drags on a little bit, but once you get to that twist in the story, everything feels like it was there for a reason. This movie has some serious payoff for those who allow themselves to become invested in the plot and the characters.
The cast, the plot, the cinematography, and the score all come together to make The Voyeurs one of the best movies of the year — and easily the best thriller of the year. For those who enjoy this genre, it is sure to give you goosebumps. There are several chilling moments that will make the hair on the back of your neck stand up, and the third act is a surprising twist that most people will not see coming.
The Voyeurs is a wild ride, that is more than worth watching. Although, it might make you run out and buy some curtains, and think twice about ever looking out your window.
About The Voyeurs
After moving into a beautiful loft apartment in Downtown Montreal, a young couple (Sydney Sweeney and Justice Smith), find themselves becoming increasingly interested in the sex life of their eccentric neighbors across the street (Ben Hardy and Natasha Liu Bordizzo).
What starts out as an innocent curiosity slowly turns into an unhealthy obsession, after they discover that one of these neighbors is cheating on the other. Temptation and desire cause their lives to become tangled together in unexpected ways, leading to deadly consequences. Breathing new life into the forgotten genre of erotic thriller, The Voyeurs asks the question, "Is it okay to watch?"
Amazon Studios will release THE VOYEURS on Prime Video September 10th, 2021.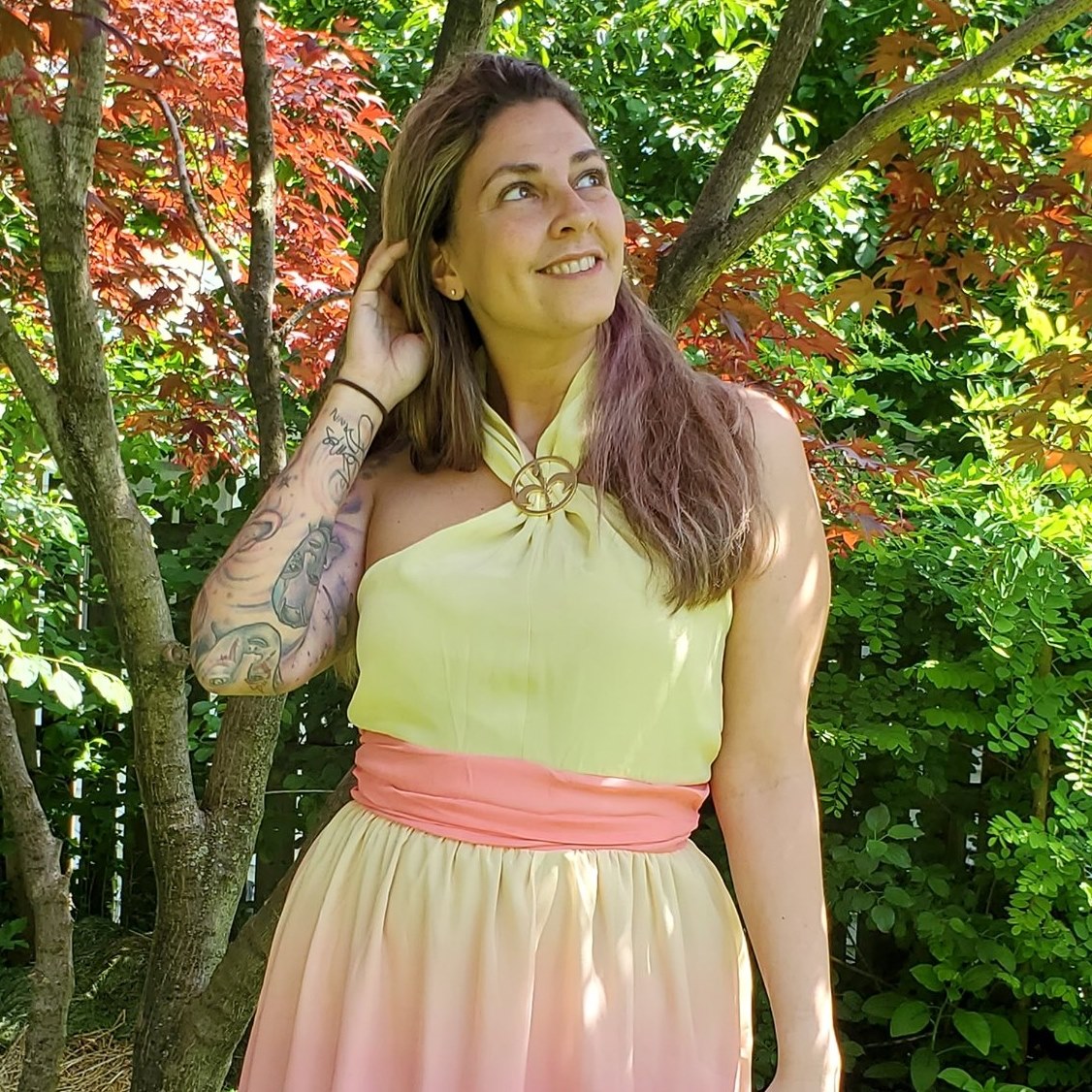 Tessa Smith is a Rotten Tomatoes Tomatometer-approved Film and TV Critic. She is also a Freelance Writer. Tessa has been in the Entertainment writing business for almost ten years and is a member of several Critics Associations including the Hollywood Critics Association and the Greater Western New York Film Critics Association.