Netflix's Shadow and Bone is a visually sunning, yet dark and twisted, fantastical tale based on the book by the same name.
Shadow and Bone creates a fantastical world that is filled with wonder, beauty, and powers. The world building in this show is absolutely incredible, and I was immediately sucked in to the story and the characters. Even though I know this is based on the book by the same name, that is a part of the Grisha Trilogy, I have not read them. However, after watching this show, I really want to check them out, as they seem right up my alley if they are even remotely close to what is given in the show.
This season follows Alina Starkov as she discovers she has an extraordinary power, and is in fact a Grisha — someone who has powers. But that is not all, seems she might be a saint too — called the Sun Summoner, and a prophecy has said that she will rid the world of the dark Fold, and the creatures that live inside of it — the volcra. She is torn away from her lifelong friend as she is whisked away to train at the Little Palace, and she is hunted down by both allies and enemies.
What Works With Shadow and Bone
There is so much to love about this series, even if you are unfamiliar with the book. The scenery, the costuming, the visuals of the powers — they are all incredibly expressed on the screen. This show is visually stunning no matter where you look. The clothing perfectly encompasses a feel of past times, but also a fantasy world that doesn't truly exist. And don't get me started on how freaky and intriguing the volcra look, I wish they were in it more — even though I get why they aren't.
Shadow and Bone has a lot of action scenes that will have your heart racing and your blood pumping. There were many moments that I was on the edge of my seat, waiting with baited breath to see what was going to happen next. The actors all do a great job keeping up with each other, and no one feels out of place or lacking.
The overall story in this show perfectly combines completing certain plot points, but still setting up for more and leaving it open to another season. I imagine a lot of this is taken from the book plot points, but not knowing them had me shocked by certain twists and turns. And that final shot of the season? Chills.
What Doesn't Work With Shadow and Bone
There is a drawback to so many characters being involved in the story though. Sometimes Shadow and Bone feels like there is a lot going on and too many storylines to keep up with. There are three to five groups of people doing there own thing at any given time, and it can be a bit confusing and hard to keep them straight.
Not often, but sometimes the CGI felt a bit lacking. There are several different powers to portray on the screen and while the majority of them look great, some come off a bit silly. The actors use their hands in a way that reminds me of Elizabeth Olsen as the Scarlet Witch, which is not necessarily a bad thing, just an observation.
The story itself is a little bit predictable — even not knowing the book at all. That said, there were some big reveals I did not figure out on my own, but more than I did. Still, I enjoyed going on the journey.
Overall Thoughts
Even with so much going on, the story comes together in the end, while still leaving it open for more to come, which I totally have my fingers crossed for. This is the first of a three part book series, so more than likely the second season will bring with a whole new title taken from the second book — Siege and Storm. Just knowing that name has my brain spinning with ideas of what is to come.
Shadow and Bone is dark, magical, gritty, and filled with suspense, gorgeous visuals, and action. It is clearly a young adult show, but that is right up my alley. With just eight episodes that are less than an hour each, it is a fairly easy binge watch — something Netflix has a lot of. If you know the books, I have a feeling you will love this show. If you don't, do not worry, you will likely still be hooked, and might even be encouraged to pick up the trilogy.
A great introduction into the Grishaverse, that has me practically begging for more.
About Shadow and Bone
Based on Leigh Bardugo's worldwide bestselling Grishaverse novels, Shadow and Bone finds us in a war torn world where lowly soldier and orphan Alina Starkov has just unleashed an extraordinary power that could be the key to setting her country free. With the monstrous threat of the Shadow Fold looming, Alina is torn from everything she knows to train as part of an elite army of magical soldiers known as Grisha.
But as she struggles to hone her power, she finds that allies and enemies can be one and the same and that nothing in this lavish world is what it seems. There are dangerous forces at play, including a crew of charismatic criminals, and it will take more than magic to survive.
Shadow and Bone comes to Netflix on April 23rd!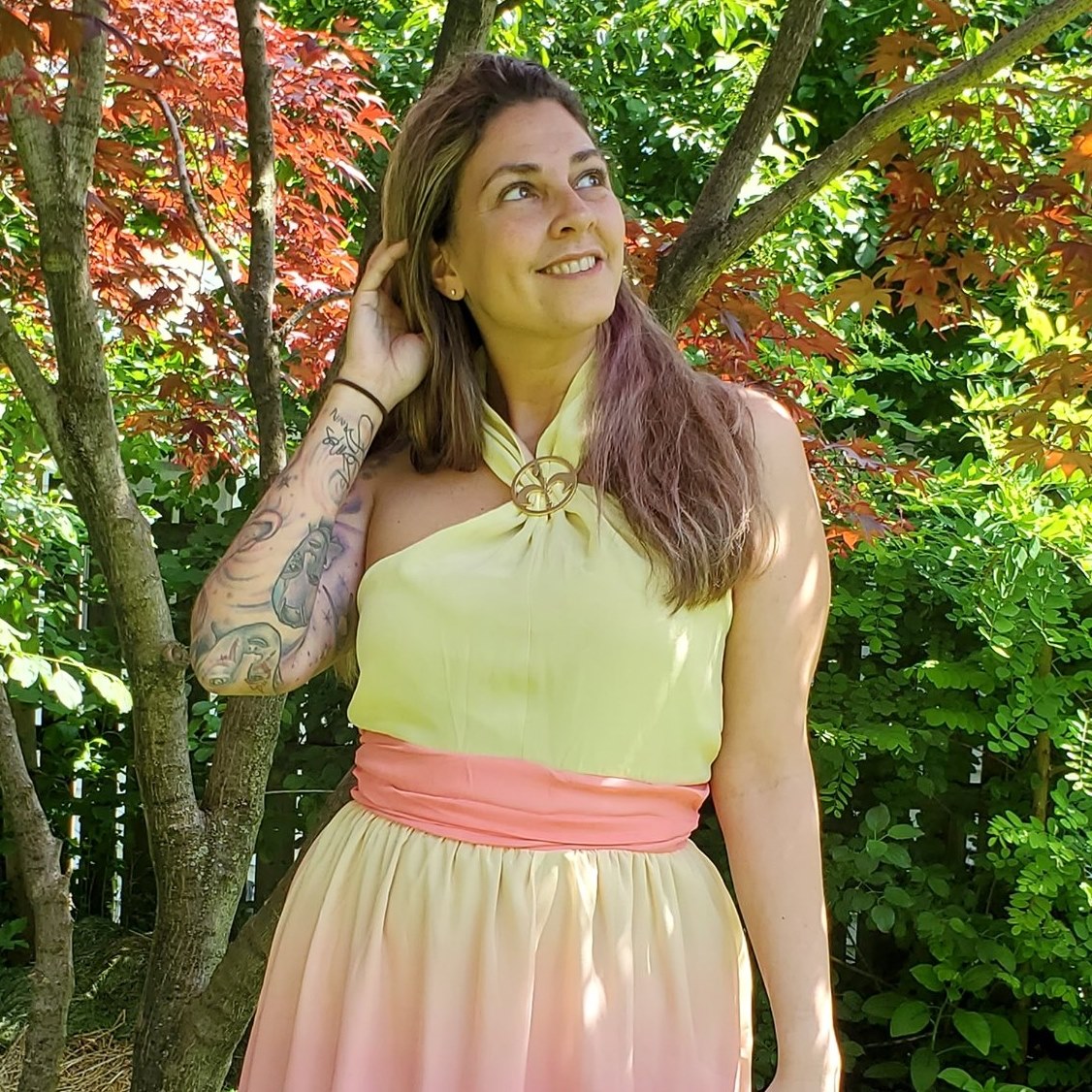 Tessa Smith is a Rotten Tomatoes Tomatometer-approved Film and TV Critic. She is also a Freelance Writer. Tessa has been in the Entertainment writing business for almost ten years and is a member of several Critics Associations including the Hollywood Critics Association and the Greater Western New York Film Critics Association.