Pixar's Onward is a heartwarming story about two brothers, but also about finding your confidence and inner self. Here are the most inspiring Pixar's Onward quotes.
Pixar's Onward is a movie about two brothers who go on an adventure to bring back their deceased dad for one day. But it is also so much more than that. It is about finding your confidence and true self — so you know Pixar's Onward is full of inspiring quotes.
Warning — this post contains quotes from Pixar's Onward that could be considered spoilers. So proceed with caution!
Inspiring Quotes from Onward
These quotes made just want to do better. Do better in life, love, friendship, and my career. Talk about inspiring! I will keep these spoiler free for now — but once I update this article after the movie comes out, there might be spoilers. So be warned!
"I always wished there was a little bit of him in me."
"I hope there is a little magic left in you."
"Many ages ago, the world was full of wonder."
"That's still a pretty special gift."
"Be the new you!"
"There is a mighty warrior inside of you, you just have to let him out."
"You'll be ready for adulthood and it's gauntlet of challenges."
"Whatever it takes I am gonna meet my dad!"
"My brother is a wizard!"
"For a spell to work, you have to speak from your heart's fire."
"On a quest the clear path is never the right one."
"Whoever said you have to take risks in life to have an adventure?"
"Put it on O, for Onward!"
"You can do this."
"I am not afraid!!"
"It's not fair to call me a screw up if you don't give me a chance to do something right."
"I am a mighty warrior!"
"That's when I decided I was never going to be scared again!"
"I never had a dad, but I always had you."
"I was born to run."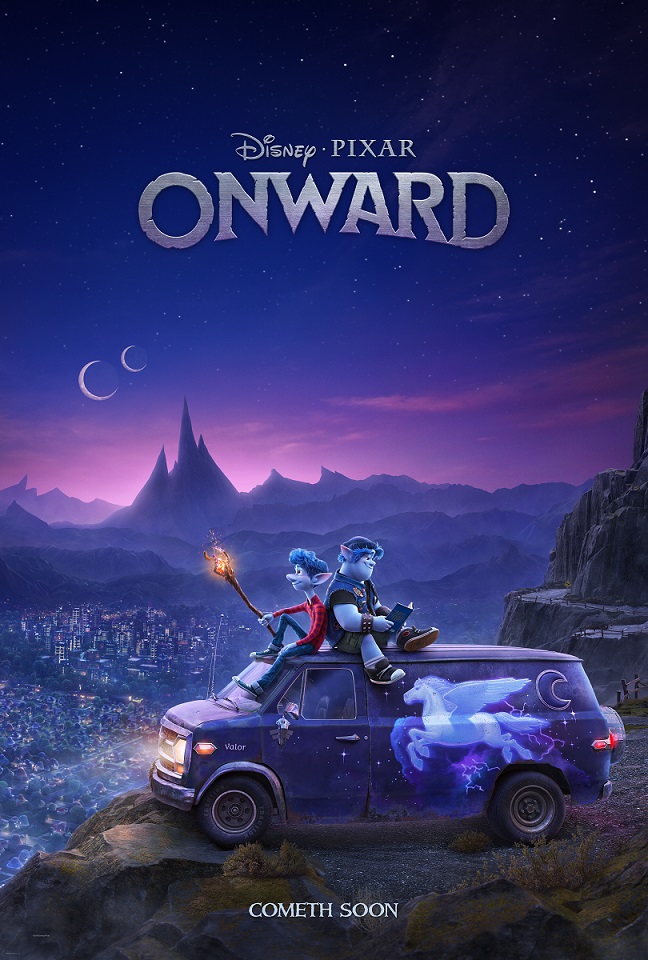 About Onward
Set in a suburban fantasy world, Disney and Pixar's "Onward" introduces two teenage elf brothers who embark on an extraordinary quest to discover if there is still a little magic left out there. Pixar Animation Studios' all-new original feature film is directed by Dan Scanlon and produced by Kori Rae – the team behind "Monsters University." "Onward" releases in theaters on March 6, 2020.
Facebook: http://facebook.com/pixaronward/
Twitter: https://twitter.com/pixaronward
Instagram: https://www.instagram.com/pixaronward/
#PixarOnward