Pixar's Onward will hit theaters in 2020 — and here are the best quotes from the film!
I went to Pixar Studios to check out about 30 minutes of footage from Onward and WOW — it made me so much more excited about this movie than I already was. It is filled with inspirational and amazing quotes — and I am now DYING to see the rest of the movie. Seriously, it was such a tease, and I cannot wait to see how it ends.
After I see the rest of the movie when it hits theaters, I will be updating this Onward quotes article, so don't worry. But be warned, once it comes out, there will be spoiler quotes added. But for now, you are safe!
Inspiring Quotes from Onward
These quotes made just want to do better. Do better in life, love, friendship, and my career. Talk about inspiring! I will keep these spoiler free for now — but once I update this article after the movie comes out, there might be spoilers. So be warned!
"I always wished there was a little bit of him in me."
"I hope there is a little magic left in you."
"Many ages ago, the world was full of wonder."
"That's still a pretty special gift."
"My little brother has the magic gift!"
"Whoever said you have to take risks in life to have an adventure?"
"You can do this."
"I am not afraid!!"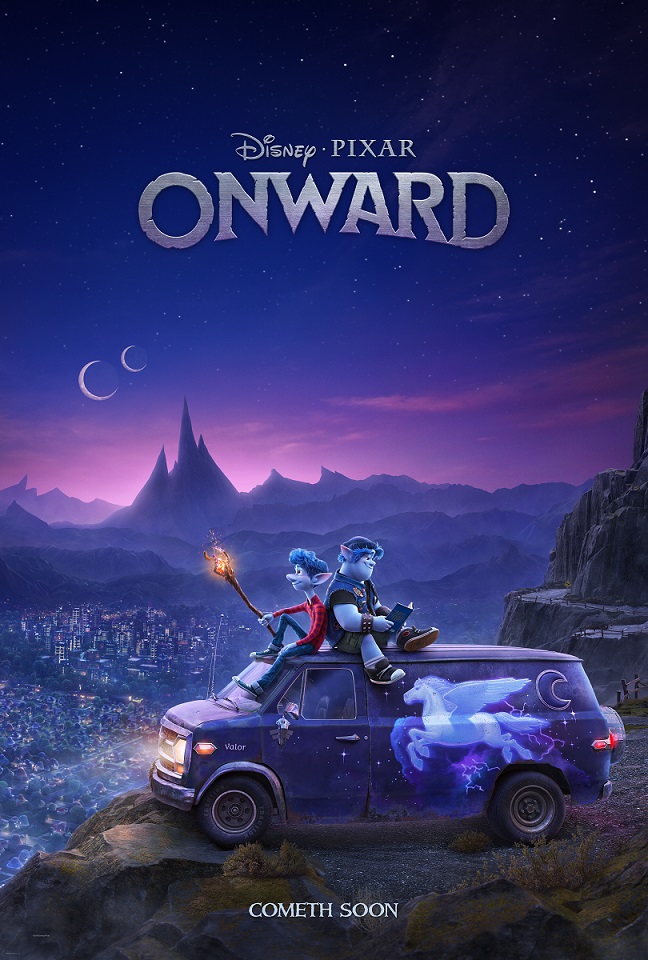 About Onward
Set in a suburban fantasy world, Disney and Pixar's "Onward" introduces two teenage elf brothers who embark on an extraordinary quest to discover if there is still a little magic left out there. Pixar Animation Studios' all-new original feature film is directed by Dan Scanlon and produced by Kori Rae – the team behind "Monsters University." "Onward" releases in theaters on March 6, 2020.
Facebook: http://facebook.com/pixaronward/
Twitter: https://twitter.com/pixaronward
Instagram: https://www.instagram.com/pixaronward/
#PixarOnward