Strange World ending explained and how they pulled it off from the Directors themselves, Don Hall and Qui Nguyen.
Strange World Ending Explained By The Directors
WARNING: SPOILERS AHEAD FOR STRANGE WORLD.
Strange World is a visually stunning film that has many important lessons baked into it, but it also has a crazy twist ending and big reveal that makes the whole movie even that much cooler. This is your last chance to bow out before you read spoilers.
In the third act, while Searcher and Ethan are arguing, they end up over the mountains and discover something pretty amazing — a giant eye. This is when they realize that they are actually inside of a body, and all of the creatures they encountered throughout the film are microorganisms. Mind blown, am I right? The body, it turns out, is that of a giant continent sized turtle, which we see during the final shot of the film.
During our interviews with the filmmakers, we had to talk all about the Strange World ending explained — and they confessed all of the research that went into making it work so well.
Director Don Hall says that it was very intentional to base every creature that viewers see in Strange World off of actual organisms. "We knew this was going to be a journey through the body of an actual living thing, even if it's a continent sized creature. We started there, with doing research into each of the systems and learned as much as we could. Look, we're artists. I had to bring a doctor friend of mine in to dumb it down. Like, give me the bullet points of the immune system."
Hall goes on to say that yes they did a lot of research so that they resemblance and function was there, but then they turned their artists loose to do whatever they wanted to. They encouraged them to "use their imaginations to design it. We wanted to make sure we didn't tip our hand too much [early on] and so that was always a little dance that we did during it. I think the second watch can be pretty fun, because you can recognize certain parts of the body."
Co-Director and Writer Qui Nguyen adds "The creatures themselves are all based on microbiology that's real. Splat is based off a dendritic cell, which is like a scout. The big Reaper, tentacle creatures are macrophages. The first things to attack them are killer T's, which is something very real. Even down to like the little nubby creatures, which are stem cells. That's why they can just kind of travel to anything and fix things."
Producer Roy Conli says that the research into making it so realistic is fundamental to their process. "We build the world, we build the characters, and then we build the story. And that was the world building. There was research trips to National Geographic, to the Smithsonian, and we had biologists come in to discuss things we had to [incorporate]. Everything is always fully researched."
Conli goes on to say that if kids walk away from a film and think "ooooh, I need to know about this", it's amazing. "Very quick story about Big Hero 6. There was a review I read that filled my heart full of joy because this reviewer took her daughter, who was 12 years old, to go see Big Hero 6, and about 20 minutes in the film the daughter turns to the mom and says, Mom, I want to go to college. To me, that's an amazing thing. Because you're peeking curiosity. And I think that's what this film does so well. It delivers a beautiful message that isn't in your face. But is heartwarming and thought provoking."
Strange World is playing in theaters now.
Full Strange World Filmmakers Interview
Be sure to check out our full interview with Strange World Filmmakers Don Hall and Qui Nguyen to hear about the inspirations behind this beautiful film and more.
Here is the Strange World ending explained portion of the interview.
About Strange World
The feature film introduces a legendary family of explorers, the Clades, as they attempt to navigate an uncharted, treacherous land alongside a motley crew that includes a mischievous blob, a three-legged dog and a slew of ravenous creatures. "Inspired by classic adventure stories," said director Don Hall, "'Strange World' is an original animated adventure/comedy about three generations of the Clade family who overcome their differences while exploring a strange, wondrous and oftentimes hostile world."
The voice cast includes Jake Gyllenhaal as Searcher Clade, a family man who finds himself out of his element on an unpredictable mission; Dennis Quaid as Searcher's larger-than-life explorer father, Jaeger; Jaboukie Young-White as Searcher's 16-year-old son, Ethan, who longs for adventure; Gabrielle Union as Meridian Clade, an accomplished pilot and Searcher's partner in all things; and Lucy Liu as Callisto Mal, Avalonia's fearless leader who spearheads the exploration into the strange world.
"Strange World" is helmed by Don Hall (Oscar®-winning "Big Hero 6," "Raya and the Last Dragon") and co-director/writer Qui Nguyen (co-writer "Raya and the Last Dragon"), and produced by Roy Conli (Oscar®-winning "Big Hero 6," "Tangled").
Strange World is playing in theaters now.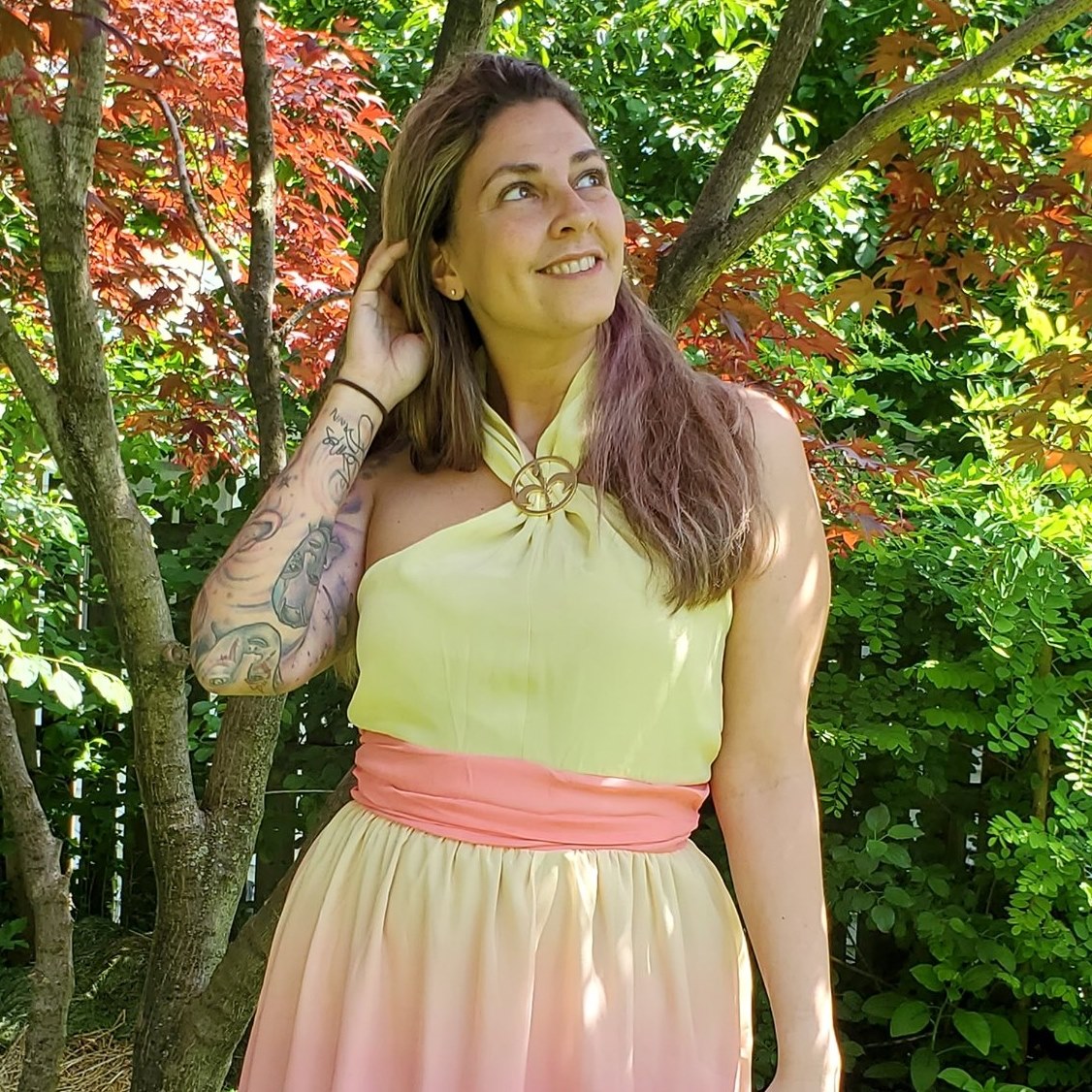 Tessa Smith is a Rotten Tomatoes Tomatometer-approved Film and TV Critic. She is also a Freelance Writer. Tessa has been in the Entertainment writing business for almost ten years and is a member of several Critics Associations including the Critics Choice Association, Hollywood Critics Association, and the Greater Western New York Film Critics Association.