Strange World is a visually stunning, action packed, adventure film that takes heavy inspiration from pulp magazine movies.
Strange World is a touching film that sends viewers on a wild adventure into the unknown depths of just that — a strange world. The animation is a feast for the eyes as we are shown things we have never seen before. The environments are stunning, the creatures exotic, and message about treating the land and plants with love and care is an important one. On top of that, Strange World has a great voice cast that breathes life into every one of these characters while making them relatable and entertaining. The adorable Splat and silly Legend are the ones who steal the show.
This movie follows the Clade family – legendary explorer Jaeger Clade (Dennis Quaid), his son Searcher Clade (Jake Gyllenhaal), Searcher's son Ethan Clade (Jaboukie Young-White), and Searcher's pilot wife Meridian Clade (Gabrielle Union). As seen in the trailer, while on a trek through the mountains, trying to discover what is on the other side and if it can help their people, Searcher discovers a new plant that he thinks can help but Jaeger wishes to continue on with his mission.
Searcher becomes a farmer and is lovingly called the father of Pando, which is the plant he discovered that ends up bringing energy and innovation to his town of Avalonia. He wants his son Ethan to follow in his footsteps — or at the very least NOT in his own father's footsteps. However, Ethan is nothing like him and has his own hopes and dreams. When something starts killing Pando, the Clades end up on an adventure — think journey to the center of the Earth — to try to save it. This is where Ethan and Searcher end up reunited with Jaeger, who they assumed was dead for the last 25 years.
Legend is the family dog. He has just three legs and not the biggest brain, but he is very lovable. He provides a lot of the comic relief and steals every scene he is in. The interactions between him and Splat are easily the best of the whole film.
A Feast For The Eyes
Strange World is absolutely gorgeous to watch play out in front of you. This movie deserves to be seen on the biggest screen possible so that every detail can stand out. The visuals are stunning, and help to make the film something very special. This world that the Clades discover is filled with many different creatures who are unlike anything we have ever seen before. Each one more exotic and surprising than the next.
While in this new environment, the Clades must battle several of them, which results in some truly epic action sequences. They are big, massive, and a whole lot of fun. This action, combined with a lot of hilarious jokes (there is one in particular about Splat that will have audiences cackling!), makes Strange World a great family film. That said, it is something animation and film fans of all ages will enjoy. It has a whole ton of heart mixed in too. There is something for everyone in this one.
Strange World takes heavy inspiration from pulp magazines and films in the look, feel, and sound, but at its core it is a story about fathers and sons, family, and learning to treat the environment with care and respect. The plot itself is easily one of the best parts of the film. The writing is brilliant in a way that will certainly teach viewers some important lessons, but they aren't forced down their throats either. They are hidden within massive action sequences as the Clades battle all sorts of interesting creatures, but also in the softer moments and during family conversations. Splat, who doesn't even talk, has a lot of insight and is the one to teach the most important lessons.
Is Ethan In Strange World Gay?
One of the questions that is surely on everyone's mind — is Ethan really gay? Yes. But the most beautiful thing about this is that it is just one of his character traits. He has a crush on a boy, which is adorable by the way, and that is just part of who he is. Him being gay is not a part of the story, he just is. This is something that needs to be done more and more often as it is important for everyone — EVERYONE — to be able to see themselves on screen.
The First Act Fumbles
The biggest issue with Strange World comes in the first act. While it is easy to become immersed in this film because of its beauty, the first thirty minutes or so moves incredibly quickly. Too quickly in fact. Walt Disney Animation Studios has always kept their films around ninety minutes long. This is greatly appreciated as the common trend now seems to be making movies at least two hours, just to make them long — even when unnecessary.
However, this choice to keep the pace driving forward at such speed takes away from the start of the movie. There is a lot going on and the cuts and editing, along with the great but overused transitions, leaves a lot of questions in the minds of the viewers. Strange World does eventually find its footing as it settles in to the adventure in the second act, but the messiness of the first one does not go unnoticed.
The only other issues are silly things, like the fact that the Pando is electric and farmers need to use gloves when handling them, but during once scene Jaeger and Callisto (Lucy Liu) are able to grab them with bare hands — something that was likely just an overlooked mistake. Or perhaps they both have very calloused hands? Either way it doesn't take away from the story, but is something that can be easily pointed out.
Overall Thoughts
Strange World is a visually stunning feast for the eyes that teaches lessons about family and the environment through an epic action adventure animated film. While it fumbles a little bit in the beginning, it certainly makes up for it with the final act. There is heart and humor, making it a movie that fans of all ages can and will enjoy. See this one on the biggest screen possible as it is extremely gorgeous.
Clocking in at just ninety minutes, it tells and intriguing story that will have everyone thinking a little bit harder about how they treat the Earth — and their loved ones. This is a must see this Thanksgiving season!
Rating: 3.5 out of 5
About Strange World
The feature film introduces a legendary family of explorers, the Clades, as they attempt to navigate an uncharted, treacherous land alongside a motley crew that includes a mischievous blob, a three-legged dog and a slew of ravenous creatures. "Inspired by classic adventure stories," said director Don Hall, "'Strange World' is an original animated adventure/comedy about three generations of the Clade family who overcome their differences while exploring a strange, wondrous and oftentimes hostile world."
The voice cast includes Jake Gyllenhaal as Searcher Clade, a family man who finds himself out of his element on an unpredictable mission; Dennis Quaid as Searcher's larger-than-life explorer father, Jaeger; Jaboukie Young-White as Searcher's 16-year-old son, Ethan, who longs for adventure; Gabrielle Union as Meridian Clade, an accomplished pilot and Searcher's partner in all things; and Lucy Liu as Callisto Mal, Avalonia's fearless leader who spearheads the exploration into the strange world.
"Strange World" is helmed by Don Hall (Oscar®-winning "Big Hero 6," "Raya and the Last Dragon") and co-director/writer Qui Nguyen (co-writer "Raya and the Last Dragon"), and produced by Roy Conli (Oscar®-winning "Big Hero 6," "Tangled").
Strange World comes to theaters everywhere on November 23rd.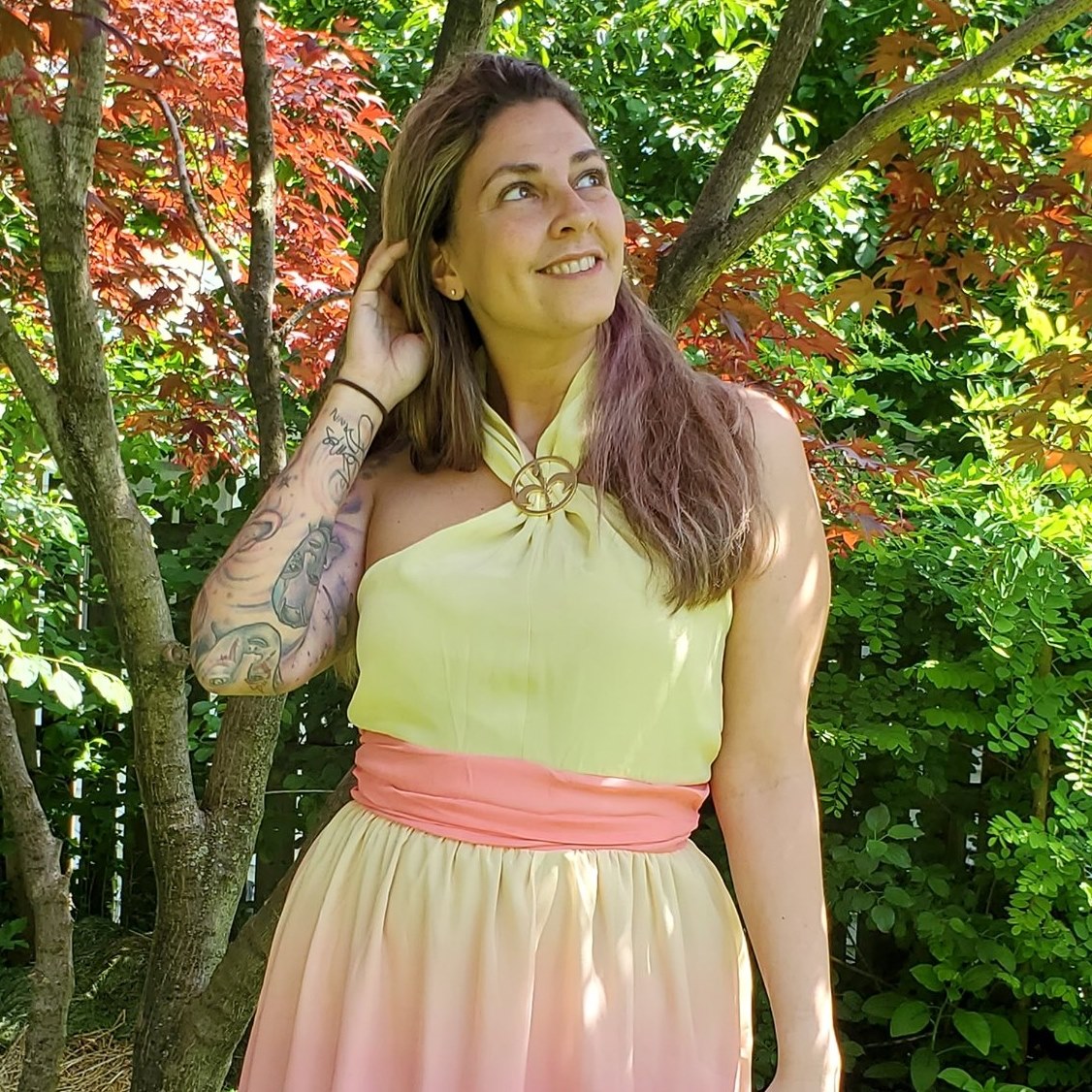 Tessa Smith is a Rotten Tomatoes Tomatometer-approved Film and TV Critic. She is also a Freelance Writer. Tessa has been in the Entertainment writing business for almost ten years and is a member of several Critics Associations including the Critics Choice Association, Hollywood Critics Association, and the Greater Western New York Film Critics Association.