Guillermo del Toro's Pinocchio is easily the best version of this tale that has been brought to the screen. It explores darker themes and is visually stunning.
Everyone knows the story of Pinocchio. The little wooden boy who wished to become real and after a long journey with his conscience, a cricket named Jiminy, he was able to learn how to behave and give his father his dream — a real son. Guillermo del Toro's Pinocchio certainly follows a similar story but it is more dark, mature, and gritty. It pulls much more from the original novel by Carlo Collodi, while also delivering new twists and shocking story points.
Filmed completely in stop motion animation, with very little help from computer graphics (yes, even the facial expressions are mostly done by puppet), this is the most visually stunning representation of Pinocchio ever seen. To be able to take such a well known story and turn it into something new is no easy feat, but it is something that Guillermo del Toro and his team did with this film.
Guillermo del Toro's Pinocchio weaves in many of the well known story beats, but it also dives heavily into the darker ones from the novel. There are themes of war and death, as Pinocchio is recruited by Italian fascists before World War II, but we are getting ahead of ourselves.
Right from the beginning of the film, it is clear this is a darker version of the fairy tale than we have ever seen brought to the screen before. As viewers get to know Geppetto before Pinocchio came into his life, it is hard not to immediately connect with him. Parents especially will feel for him, and immediately relate to all of the emotions that he is going through when he loses his son, Carlo (wonderfully named after the author of the original story).
The best thing about this movie is that while it feels familiar, it doesn't just retell the same old story. Sure, this movie can be watched by children, but it very clearly is not FOR children. This is for people of all ages who can handle mature content. Guillermo del Toro's Pinocchio is going to dig deep into your soul and make you feel things you haven't felt in a while. It will tug at every single heartstring of yours and push you to your limits.
The character of Pinocchio is very lovable, but he isn't exactly how you will remember him. In this version he pushes boundaries and isn't immediately concerned with doing the right thing. He thinks for himself and doesn't feel the urge to obey every command he is being told. This is much more relatable to actual children and how their minds think — especially during the younger school age years where they think they know everything, and their parents know nothing.
When Pinocchio connects with another boy, Candlewick, they act just as two young friends would. All but daring each other to do the things they aren't allowed to do. Candlewick's story, and his relationship with his father, bring something completely new to the story. While it hasn't been in the films before, it immediately feels like it belongs. Including this makes Pinocchio's story that much better, and the film itself special.
Thanks to the dark and mature plot points in the story, specifically the loss of Carlo and Pinocchio's time at war, this feels like a version of the tale that is for all ages. It is intense and suspenseful, and truly captivating as the audience will not know what to expect next. Sure, they can probably guess how things will end, but it is the changes to the journey that will keep them on their toes.
The new songs that are added throughout the film are catchy and fun. The score elevates every single scene — and will leave viewers wiping away tears on more than one occassion.
With names like Finn Wolfhard, Cate Blanchett, Tilda Swinton, David Bradley, and Ewan McGregor attached to this project, you don't need us to reiterate just how incredible the voice acting is. But it should be mentioned that because of the style of animation, the animators are very much actors here as well. They control the puppets that tell the story so beautifully on screen.
This movie is true stop motion animation, and because of that it comes with imperfections. The thing is, they perfectly match the feel of it all and work to only make this more of a joy to look at.
If we are nitpicking the movie, and mentioning what doesn't work with it, there are a couple of things to mention. At times the pacing is a bit off and the story itself starts to drag. Some scenes are held on to for a little too long. Because they are drawn out some viewers might start to feel the length of the nearly two hour long film. However, overall it warrants the time on screen — if even just to give us more of that beautifully detailed animation.
Overall Thoughts
Guillermo del Toro's Pinocchio is something incredibly special. The stop motion animation is visually stunning thanks to the wonderfully detailed puppets and the extremely talented animators, but it is so much more than a movie that is pretty look at. This film takes a well known story and turns it on its head while adding in dark, gritty, and sometimes scary elements. This isn't your parents' Pinocchio, it is something so much better.
Rating: 4.5 out of 5
About Guillermo del Toro's Pinocchio
Academy Award®-winning director Guillermo del Toro and award-winning, stop-motion legend Mark Gustafson reimagine the classic Carlo Collodi tale of the fabled wooden boy with a whimsical tour de force that finds Pinocchio on an enchanted adventure that transcends worlds and reveals the life-giving power of love.
Guillermo del Toro's Pinocchio comes to select theaters in November, and to Netflix on December 9th.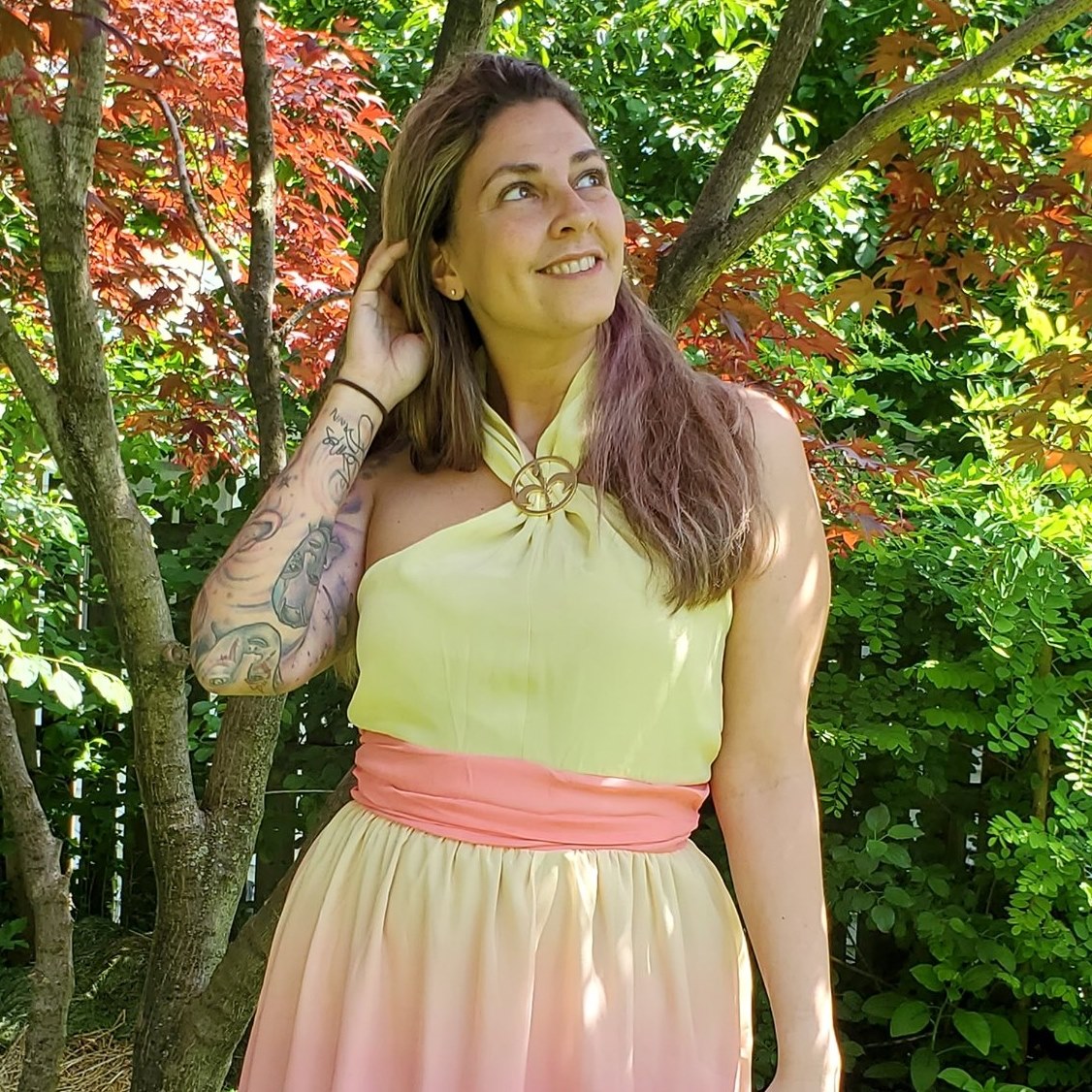 Tessa Smith is a Rotten Tomatoes Tomatometer-approved Film and TV Critic. She is also a Freelance Writer. Tessa has been in the Entertainment writing business for almost ten years and is a member of several Critics Associations including the Critics Choice Association, Hollywood Critics Association, and the Greater Western New York Film Critics Association.