Prey is now available to stream on Hulu and has major connections to other Predator films in the franchise. Here's the Prey ending explained.
At the very end of the newest Predator movie, Prey, diehard fans will see something familiar — a gun with the inscription Raphael Adolini 1715. This gun in not only seen at the end of Predator 2, but has also been mentioned in the Predator comic books.
Let's break it all down and what it could mean for the future of the franchise in this Prey ending explained article, focusing on the Adolini gun.
Prey Ending Explained — The Adolini Gun
For those who have not seen Predator 2 in a while, or even at all, this gun is quite important to the story. Predators are hunters and they like nothing more than taking a trophy after a tough kill, which acts as a right of passage for them.
At the end of Predator 2 LAPD Police Officer, Lieutenant Mike Harrigan, played by Danny Glover, bests a Predator in battle. More Predators arrive and while audiences might have been expecting this to lead into another fight, instead one of the Predators gifts him a gun with the inscription "Raphael Adolini 1715".
This gun was assumed to be a trophy from a previous hunt that took place on Earth long ago, revealing this was not the first time a Predator went to Earth for a hunt. Harrigan earned this weapon by killing a Predator, but where did it come from?
Prey answers this question at the end of the film by featuring the very same gun with the very same inscription. It is given to Naru, who is played by Amber Midthunder, after she kills a Predator in battle herself. There are French Canadian fur trappers who have the gun in the first place, and it could be assumed one of them is named Raphael Adolini.
However, things get confusing because the story of the gun was also told in another Predator medium, and messes with this Prey ending explained.
Raphael Adolini Gun – Comic Book Story Explained
While this is a very cool connection for Prey to make for the rest of the Predator franchise, hardcore fans that have read the Predator comics might not be too thrilled about it. Why? Well because there is a big difference as to how the gun comes into the hands of the Predator we see in Predator 2.
The comic story titled Predator: 1718 takes place in that very same year and focuses on the pirate Captain Raphael Adolini. dropped anchor off the coast of Guinea. After going ashore in Guinea to bury a case of stolen gold he fights with his crew about it — classic pirate stories. The fight ends with the crew creating a mutiny, which a Predator observes from afar.
Of course this makes Adolini look like some pretty tempting prey for the Predator, but before the two can go toe-to-toe they must work together to take on the mutinous pirate crew. Once they have bested them, the two start to fight each other, but a surviving crew member shoots Adolini in the back. He is no match for the Predator, who easily takes him out.
With his dying breath, Adolini hands his ornate flintlock pistol to the Predator, telling him to take it. This is the gun that is inscribed with Adolini's name and the year it was made, 1715.
Which Predator Gun Story Is Canon?
So which Raphael Adolini gun story is canon? If we were to wager a guess we would say that the Prey introduction of the gun will be used in the future of the franchise should more films come of this. Still, they are both pretty entertaining tales.
We hope this Prey ending explained article helped.
About Prey
The newest entry in the "Predator" franchise, 20th Century Studios' "Prey" is an all-new action thriller set in the Comanche Nation 300 years ago. It is the story of a young woman, Naru, a fierce and highly skilled warrior who has been raised in the shadow of some of the most legendary hunters who roam the Great Plains. So when danger threatens her camp, she sets out to protect her people.
The prey she stalks, and ultimately confronts, turns out to be a highly evolved alien predator with a technically advanced arsenal, resulting in a vicious and terrifying showdown between the two adversaries.
Prey is streaming exclusively on Hulu now.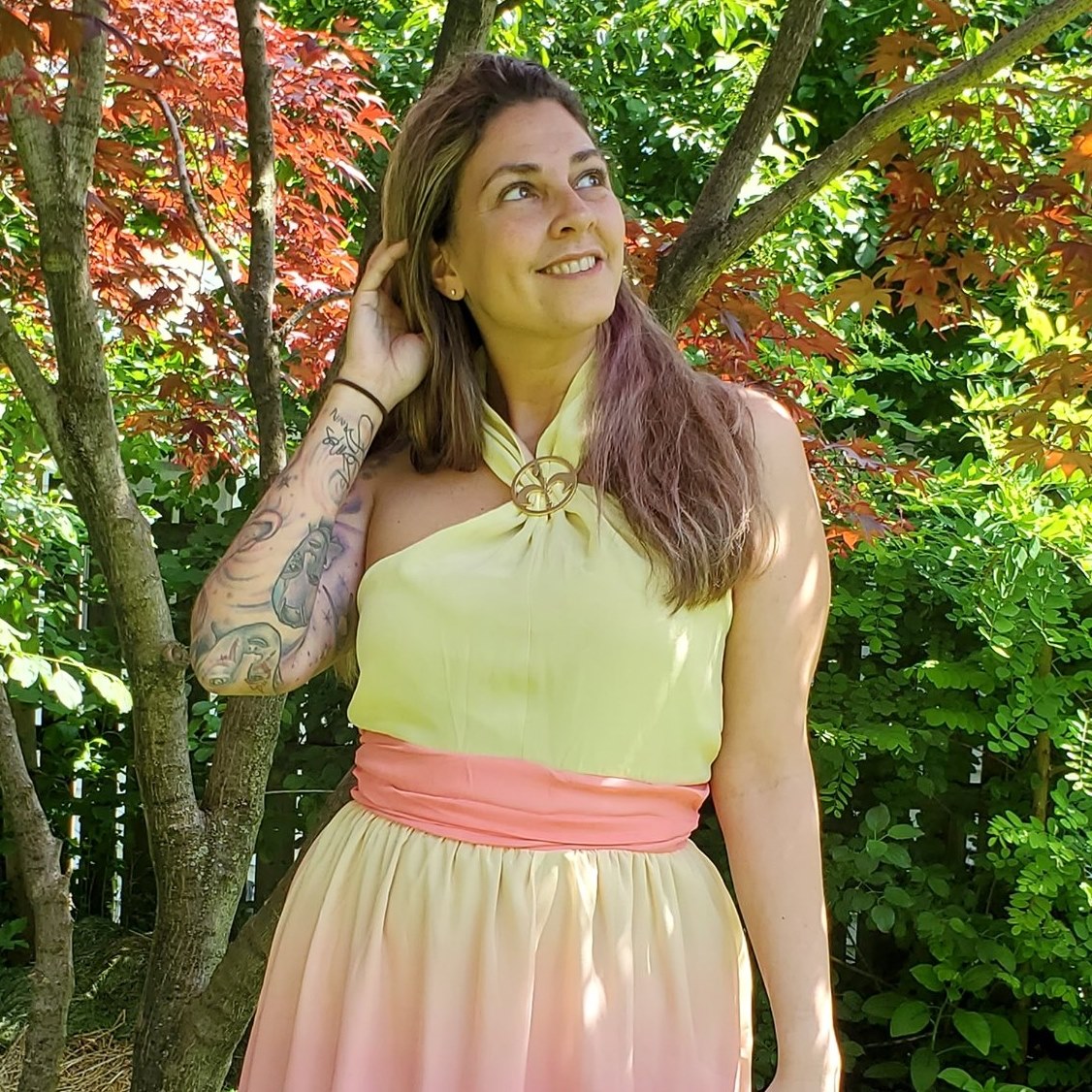 Tessa Smith is a Rotten Tomatoes Tomatometer-approved Film and TV Critic. She is also a Freelance Writer. Tessa has been in the Entertainment writing business for almost ten years and is a member of several Critics Associations including the Critics Choice Association, Hollywood Critics Association, and the Greater Western New York Film Critics Association.