The Umbrella Academy season 3 just might be the best season yet. With a whole new family with new powers to get to know, this season is jam packed with action and drama!
The Umbrella Academy season 2 ended with a massive cliffhanger, leaving the family stranded a new time line where the Sparrow Academy has replaced them. Not to mention, they had just lost their "ghost" Ben, but came face to face with a different version of him, the Number 2 of the Sparrow family.
The third season picks up exactly where the second left off, and fans will immediately be thrilled to be back with the Hargreeves. Introducing a whole new family, with a whole new set of superpowers, allows the show to switch things up without completely starting from scratch. Now there are far too many siblings, and not enough time line, which means some of them have to go — and it won't be pretty.
The Sparrow Academy has replaced The Umbrella Academy in this time, and it is quickly apparent as to why. Back in season 2 the family met up with their soon to be father and didn't make the best impression, which means he adopted seven other kids instead. Well, Ben was still adopted, which is why we get a (completely different) version of him in season 3.
Ben's powers are the same but his attitude is quite different. To say that he is a jerk is a massive understatement. That said, it is really fun to get to see this side of him, and how he interacts with his would-be family members, who are all happy to see him, even if they won't admit how much they missed him.
The problem, and plot for season 3, lies in the fact that since they were never adopted, they shouldn't exist. Well, at least not in this version of themselves. This causes a disruption in time and while the overall premise might seem a bit confusing, the series explains it well and it is easy to believe yet another apocalypse is in store for the Hargreeves.
All ten episodes of The Umbrella Academy season 3 clock in around an hour long, and each and every one of them is an absolute blast. The very first one kicks off with a hallucination by Diego, thanks to Sparrow sibling number six, Jayme. Let's just say this is a great way to welcome viewers back to the crazy world of the Hargreeves, where you never know what is going to happen.
The rest of the Sparrows include Marcus (number one), Fei (number three), Alphonso (number five), and Christopher (number seven). Each and every one of them has their moment on screen, with the show still focusing on the Umbrella siblings for the most part.
Since their home is not their home anymore, the gang must find another place to hide out, and Klaus knows the perfect location. The shady and eerie Hotel Obsidian seems like a great place to get their bearings considering it has a don't ask, don't tell policy. However, it just might be housing its own secrets.
This backdrop for the majority of the season provides the right setting for mischief, drama, and a whole lot of action. The two families go head to head more than once, which is to be expected, and each time gets cooler and cooler. These moments are where it really pays off to have several new power sets to play with. We've seen the Umbrella Academy siblings in battle many times before, so to witness new powers as part of the fights feels new and refreshing.
Even with several new characters coming into the picture, there is room for some fan favorites. Lila is back, and she has a surprise for Diego that he certainly isn't ready for. She evens up being quite a large part of the season, which is nice because it felt like it was just going to be a quick appearance for her.
Without going into too much detail, she learns a lot about herself in The Umbrella Academy season 3, and it is easy to fall even more in love with her. Plus, with those amazing mimic powers of hers, that means every fight with her included gives whichever side she chooses to be on an advantage.
Fans of the HBO show Euphoria will be thrilled to see one of the fan favorite actors making an appearance in The Umbrella Academy season 3. The incredibly talented Javon 'Wanna' Walton once again proves that just because he is a kid, doesn't mean he isn't talented.
He is the perfect casting choice for the role of Stan. In order to avoid spoilers we won't let you know how he fits into the story, but it works, it's amazing, and he absolutely crushes the role.
Pogo is back this season as well, and even with a smaller role than we have seen in the past, his part in season 3 is important. Not to mention, his looks are some of the best CGI on the show.
Towards the final few episodes there are some scenes that are quite clearly a green screen effect, and while that doesn't pull the viewer out of the experience, it would be nice if it was a bit cleaner and realistic. Sometimes screeners do not have the final effects in place, and seeing as these issues are only present in the final episodes, they could certainly be adjusted prior to release.
As for the plot line of The Umbrella Academy season 3, it is a captivating one. Chances are you will be hooked from the start, especially for those who really enjoyed the first two seasons. The actual causes of the mess with time can be a little confusing, but this is on purpose and we promise, it does all come together, and fairly quickly at that.
While some of the choices the siblings make can be a bit frustrating, and a whole lot of issues wouldn't have even occurred if they would just talk to each other, that really isn't the Hargreeves way is it? So before you go pulling out your hair and start yelling at them to tell each other what they are up to, it wouldn't be very realistic if they did.
Reginald Hargreeves finds this season to be the one he has the biggest impact on yet. It was his decision to change things up with the siblings he adopts, which kicks off quite a series of events. But that isn't the only reason he is such an important part of the season.
His decisions changes the way he lives his life too, and because of this he needs the help of arguably the most compassionate of the Hargreeves — Klaus. Without going into detail, their moments together on screen are some of the most emotional, heartwarming, and even hilarious of the whole season.
Allison went through it in season 2, and she has yet to overcome the trauma she went through. Her journey in The Umbrella Academy season 3 totally works for her character. While not everyone will agree with all of her decisions — trust us some of them are quite shocking and hard to stand by — they still feel justifiable.
The road she travels is a dangerous one, but it is still fun to watch her journey and arc throughout the season.
It is known that the transition from Vanya Hargreeves to Viktor Hargreeves was going to the addressed this season, after Elliot Page has come out as transgender. The way that this is done is perfect. It doesn't feel rushed, or just thrown in there to appease the actor and move along. Quite the opposite in fact.
Due to the different locations of the siblings, it is something that is discussed more than once, and each time it is meaningful. There is nothing but love and acceptance. Even though it is explained a few times, it doesn't feel repetitive or like it is pandering. The way it is done makes sense for the story, and fans couldn't ask for anything more.
The Umbrella Academy season 3 is the best season yet, but it is a close one. This show is one of Netflix's best series, without question. This season is able to keep things fresh and exciting because of the introduction of so many new characters, many of which have powers themselves.
Thanks to that, there are some pretty epic fight scenes, and some really great effects. Unfortunately they aren't all wonderful, and some of them a bit wonky towards the end of the series, but they are nothing that will completely ruin what the rest of the season has done.
There are moments that will make you scream, cry, yell at your TV, and want to shake the siblings until they finally start working together.
The plot itself is captivating from start to finish, with many twists and turns that most viewers won't see coming. In true The Umbrella Academy fashion, the end of the season doesn't feel like an ending at all, but rather a beginning for season four. We can't wait to see what the Hargreeves get up to next, because this certainly isn't the end for them.
Rating: 4.5 out of 5
About THE UMBRELLA ACADEMY Season 3
After putting a stop to 1963's doomsday, the Umbrella Academy return home to the present, convinced they prevented the initial apocalypse and fixed this godforsaken timeline once and for all. But after a brief moment of celebration, they realize things aren't exactly (okay, not at all) how they left them.
Enter the Sparrow Academy. Smart, stylish, and about as warm as a sea of icebergs, the Sparrows immediately clash with the Umbrellas in a violent face-off that turns out to be the least of everyone's concerns.
Navigating challenges, losses, and surprises of their own – and dealing with an unidentified destructive entity wreaking havoc in the Universe (something they may have caused) — now all they need to do is convince Dad's new and possibly better family to help them put right what their arrival made wrong.
Will they find a way back to their pre-apocalyptic lives? Or is this new world about to reveal more than just a hiccup in the timeline?
Season 3 of THE UMBRELLA ACADEMY premieres June 22, 2022 on Netflix.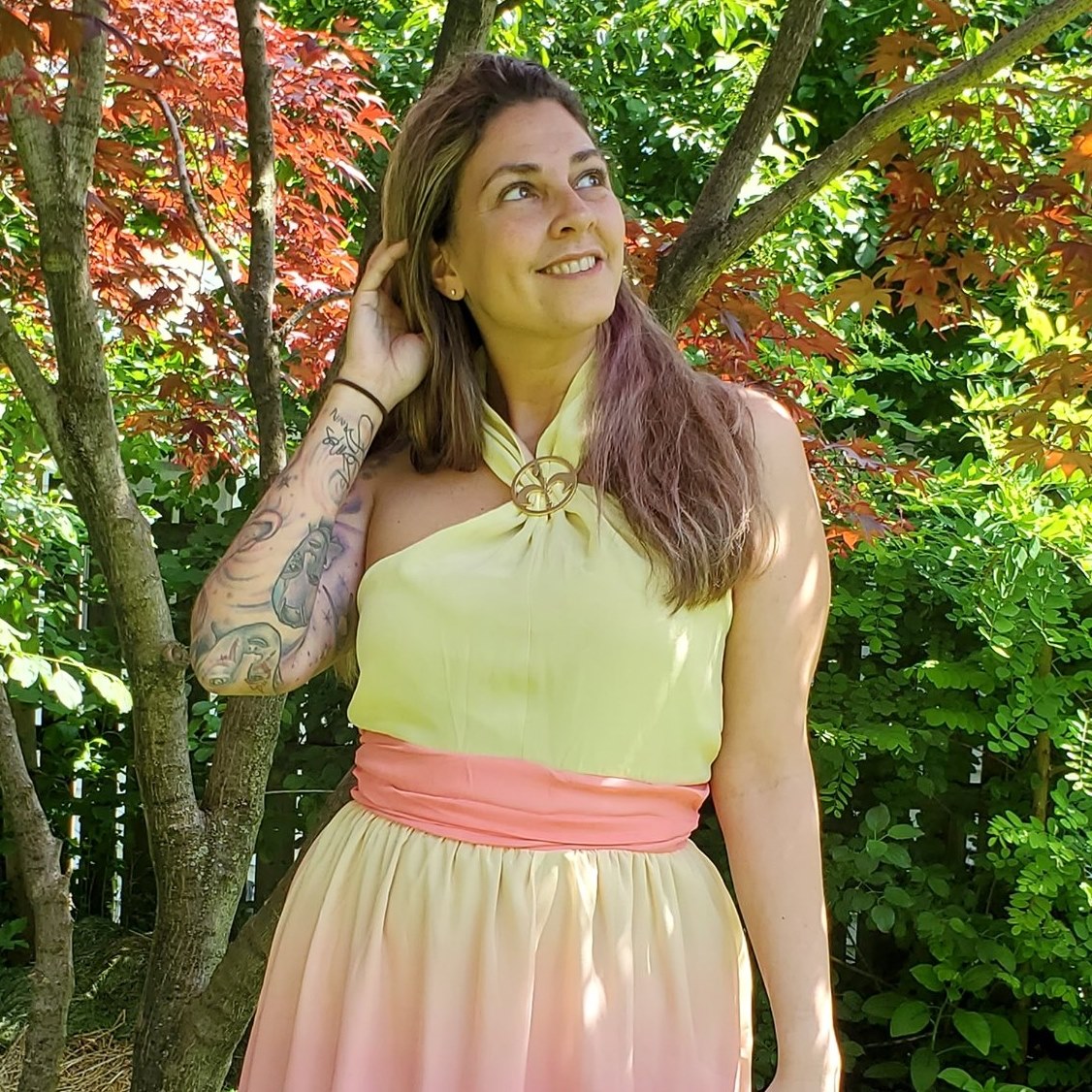 Tessa Smith is a Rotten Tomatoes Tomatometer-approved Film and TV Critic. She is also a Freelance Writer. Tessa has been in the Entertainment writing business for almost ten years and is a member of several Critics Associations including the Critics Choice Association, Hollywood Critics Association, and the Greater Western New York Film Critics Association.