Butterfly in the Sky welcomes a new generation of children to discover the importance of not just Reading Rainbow but of reading..
As a child growing up in the 1990s, a group of TV shows on PBS were nothing short of essential: Sesame Street, Mister Rogers' Neighborhood, and Reading Rainbow. Reading Rainbow ran on PBS for 23 years (1983-2006), and this year's Tribeca Festival looks at the series with their documentary selection, Butterfly in the Sky. In a similar fashion to the LeVar Burton-hosted series, Butterfly in the Sky is an emotional, educational dive into the importance of not just reading but public television. In a similar fashion, Won't You Be My Neighbor? and Street Gang offers a look at the importance of children's television.
Created by Twila Liggett, Cecily Truett Lancit, and Larry Lancit, the series came to form after Liggett left her teaching job. Liggett believed there was a way to encourage a love of books and reading among children through television.
Not only do directors Bradford Thomason and Brett Whitcomb effectively dive into the show's objectives, but also on the importance of LeVar Burton as the host of the series. Before Reading Rainbow, Burton was best known at the time for his performance in the miniseries Roots. Prior to pursuing a full-time career in acting, he felt a sense of vocation and service and considered joining the priesthood. However, he knew there was a unique educational opportunity in Reading Rainbow and knew he couldn't pass it up.
While watching Butterfly in the Sky, Burton's magnetism and relationship with the camera were some of the biggest reasons why the series lasted 23 years, as his relationship with the children that watched and participated in the series. Burton's positivity and charm were infectious, and Butterfly in the Sky captures that beautifully. Burton puts his hosting responsibility into perspective, "It's LeVar, but it's a version of LeVar that appeals to an eight-year-old."
At a time when public television funding was under attack, Burton even went a step further in supporting the importance of the series' work by testifying in front of a House subcommittee. This paralleled Fred Rogers' 1969 Senate plea to comment on President Richard Nixon's proposal to cut federal funding for public broadcasting. A great full-circle moment for two of the most iconic children's television hosts.
Directors Bradford Thomason and Brett Whitcomb's inclusion of the necessity of celebrity narrators throughout the years was welcomed. During my youth, watching episodes of the series, including recognizable voices like Darth Vader himself – James Earl Jones, was one that's stayed with me for years. One of the most exciting aspects of Jones's involvement in the series was finding out he asked to take an extra day to prepare himself for the narration to make sure he had perfected it.
Even after the show's cancellation in 2006, the film shows that Reading Rainbow did not go down without a fight as they consistently attempted to adjust to the times; it always emphasized that children in the 80s were not the same as children in 1999-00.
Butterfly in the Sky welcomes a new generation of children to discover the importance of not just Reading Rainbow but of reading and successfully opens the time capsule of our youth to highlight the importance of children's television. It's not just set to pull on nostalgic heartstrings but will become a favorite documentary among cinephiles at the Tribeca Festival.
Rating: 4 out of 5
About Butterfly In The Sky
Two seconds into the bubbling synth sounds of its theme song will have a child of the 1980s or '90s exclaiming "Reading Rainbow!" Such is the beloved and ubiquitous nature of the classic children's literary television show that introduced millions of kids to the wonder and importance of books.
Not only did the series insist on having kids speak to kids about their favorite stories, but Reading Rainbow introduced the world to one of the most adored television hosts of all time in LeVar Burton. Thanks to his direct, non-patronizing and, most importantly, kind delivery, Burton became a conduit to learning for children of every background—an entrancing guide to subjects unknown.
Butterfly in the Sky played at the 2022 Tribeca Film Festival.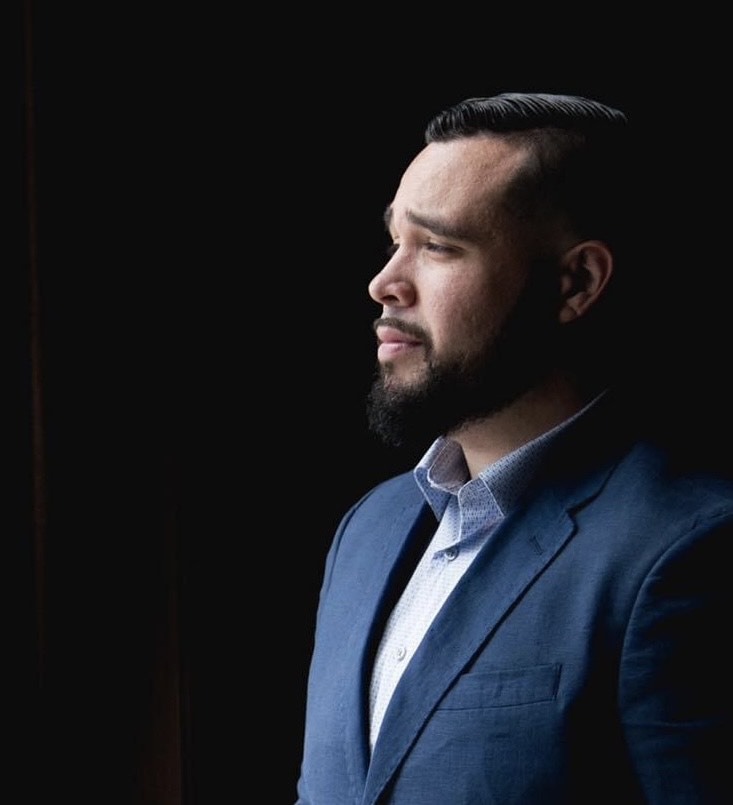 David Gonzalez is the founder and chief film critic of Reel Talk Inc. and host of the Reel Chronicles podcast. As a Cuban American independent film critic, David has written fair and diverse criticism covering movies of all genres and spotlighting minority voices through Reel Talk for the past eight years.
David has covered and reviewed films for Tribeca, TIFF, NYFF, Sundance, and several other film festivals. He is a member of New York Film Critics Online (NYFCO) and the Latino Entertainment Journalists Association (LEJA).
As an avid film collector and awards watcher, David's finger is always on the industry's pulse. He informs and educates with knowledgeable and exciting content and has become a trusted resource for readers and listeners alike.
Email him at [email protected] or follow him on Twitter and Instagram @reeltalkinc.