Catching Up With Top Gun: Does It Still Take Your Breath Away? It's through the sheer will of Tom Cruise, together with the movie's irrepressible thrills, that Top Gun is able to hold up 36 years on.
As a child of the 80s, it's hard to overstate just how much of a mark Top Gun has made on my life. Almost immediately upon release, the movie's power was all-consuming. So much so in fact, that merely existing during the decade was enough for it to consume your life entirely.
As if from nowhere, Top Gun became an instant phenomenon and the kind of movie event that could wield power over you, even if you'd never watched it. So, while I was only two years old at the time and quite a way away from ever watching it, that didn't stop the film from infiltrating my life and thoroughly embedding itself into my subconscious.
Truth be told, despite all this, Top Gun was never quite my movie. Whether it's an age thing or because the film's dominance of the pop culture conversation just put me off, but I never really felt the urge to watch it, and it wasn't until I was well into my teenage years that I finally bit the bullet and sat down for a proper viewing.
Since then, my flirtations with the film have been few and far between, and its finer points have faded with every passing year. The feeling of Top Gun has always been there humming away in the background, however, much of the movie remains a blur of quotes and moments, making this the perfect time to rewatch, refresh, and reassess in anticipation of its long-awaited sequel, Top Gun: Maverick.
But does Top Gun truly hold up all these years later? Or has the film's legendary need for speed lost itself to nostalgia and dulled with age?
For better or worse, Top Gun is utterly entrenched in its time. Every single frame of it is fully engrossed in the 80s and completely dedicated to its decade. Like finding an old, forgotten VHS in your parent's loft, the film is a perfectly preserved time capsule and a portal to a bygone era.
From the unabashed, flag-waving Reaganism to the hypermasculinity to the synth-heavy soundtrack, Top Gun is about as 80s as it gets, and while there's a ton to enjoy, from a contemporary vantage point, there are certainly one or two eyebrow-raising moments along the way.
As a piece of pure, uncut nostalgia, Top Gun absolutely lands. Thrilling, dizzying, and riding high on a wave of testosterone-fueled bravura, it's hard to fault just how efficiently and effectively the movie captures its era, however, when those adrenaline highs do eventually dip, cracks start to appear in its shiny veneer.
The wild, unadulterated 80s-ness of it all is certainly gratifying to a point, however, in hindsight, the decades worst traits are laid startlingly bare. Behind that nostalgic haze, the 1980s were a dubious decade in many, many ways, and there's little doubt that Top Gun taps into this big time, leading to several frustrations and no shortage of awkwardness.
Chief among these issues is just how heavily Tony Scott's film leans in on its Reaganisms, and how this overt politicking appears so out of whack with modern sensibilities. The flag waving is one thing and could easily be brushed off as simply being of its time, yet there's a distinctly uncomfortable feel that has the whole thing coming off less like a movie and more like a military sales pitch.
Make no mistake, the film is as blatant a recruitment tool as you could wish for, and with its endless cool shots of cool dudes doing cool things in cool jets to a cool soundtrack, you have to imagine it's been a pretty successful one over the years. Oh, and the fact that it was actually sponsored by the US Navy helps. So, while its always tempting to turn a blind eye to this and let all the thrills and nostalgia wash over you, it absolutely must be acknowledged.
This aside, Top Gun is undoubtedly a ton of fun and such an easy watch that it's all but impossible to resist its charms. The film's plot may be thinner than Goose's moustache and largely lacking in stakes, yet judged on its breathless action, voracious desire to entertain, and admirably brisk pacing, there's enough going on there to make up for the dodgy propaganda and the distinct dearth of substance.
Fronted by an impossibly smooth Tom Cruise at the very start of a legendary run that would stretch for decades and surrounded by an impressive ensemble rounded out by the likes of Val Kilmer, Anthony Edwards, and Meg Ryan, Top Gun has charisma to burn, and, in essence, this is what gives the movie its edge. While relatively unknown at the time, Cruise exudes so much charm and irrepressible energy that his sheer presence and his ability to lift those around him is more than enough to elevate the entire thing above its faults.
Ultimately, it's through the sheer will of Tom Cruise, together with the movie's irrepressible thrills, that Top Gun is able to hold up 36 years on. The overt military propaganda is unquestionably still there and still makes me feel uneasy, while the plot remains as flimsy as ever, yet, if you make peace with all this and accept the film for what it is, there's one hell of a ride to be had.
Where the franchise goes from here, and how Top Gun's long-delayed sequel adapts itself to a very different cultural landscape, is going to be absolutely fascinating. Beneath the infectious razzmatazz, need for speed, and Tom Cruise's million dollar grin, there's much to Top Gun that just doesn't compute outside its 80s bubble, so Maverick will have its work cut out tapping into the nostalgia while updating itself for modern audiences. However, if it does – and by all accounts, there's a good chance it does – then Top Gun is about to take our breath away all over again.
About Top Gun: Maverick
After more than thirty years of service as one of the Navy's top aviators, Pete "Maverick" Mitchell (Tom Cruise) is where he belongs, pushing the envelope as a courageous test pilot and dodging the advancement in rank that would ground him. When he finds himself training a detachment of TOP GUN graduates for a specialized mission the likes of which no living pilot has ever seen, Maverick encounters Lt. Bradley Bradshaw (Miles Teller), call sign: "Rooster," the son of Maverick's late friend and Radar Intercept Officer Lt. Nick Bradshaw, aka "Goose."
Facing an uncertain future and confronting the ghosts of his past, Maverick is drawn into a confrontation with his own deepest fears, culminating in a mission that demands the ultimate sacrifice from those who will be chosen to fly it.
Top Gun: Maverick hits theaters on May 27th!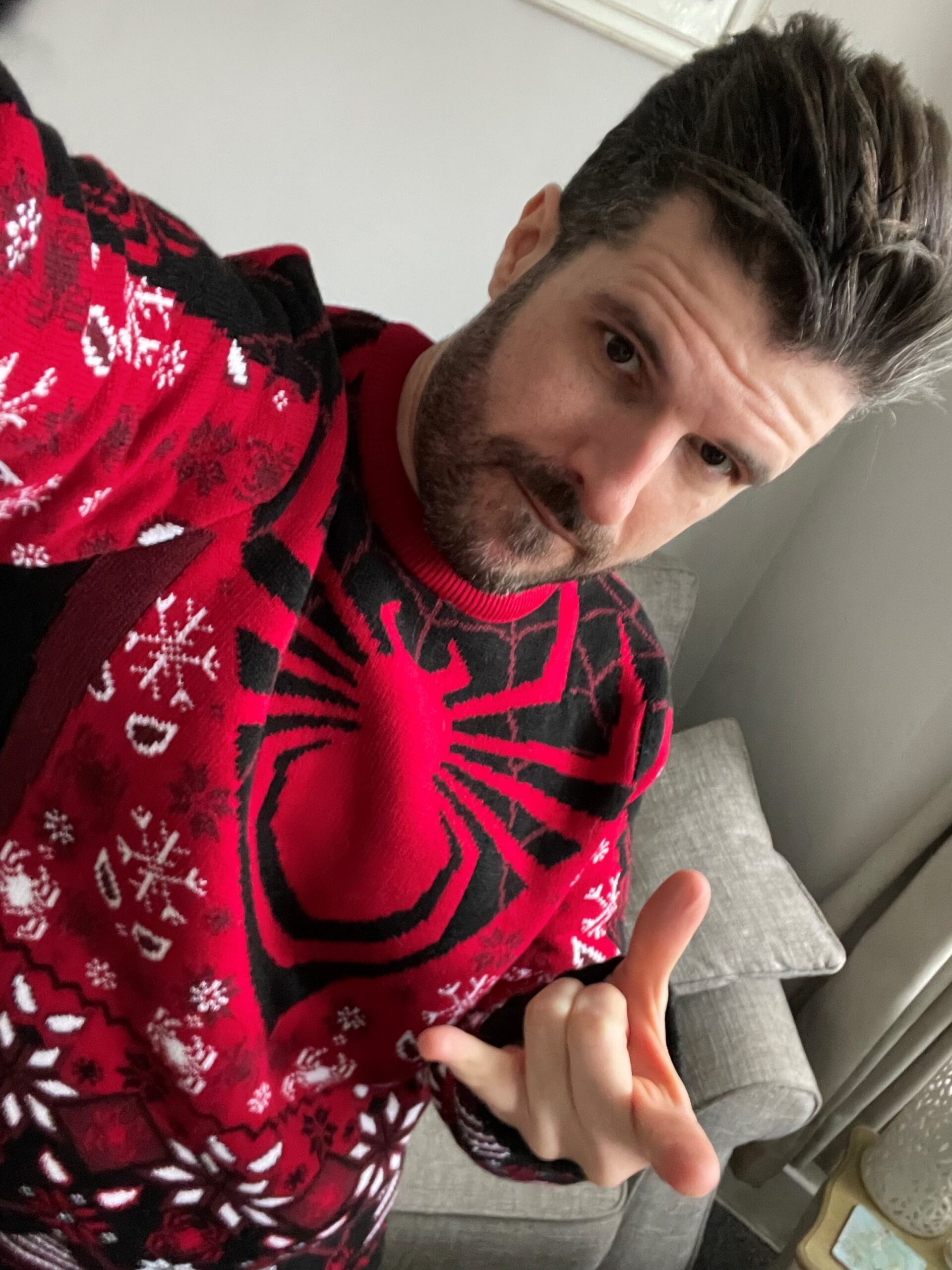 Studied film many moons ago and found myself working in TV ever since, I soon made it my mission to put my movie knowledge, industry experience, word skills, and all-round nerdiness to good use by starting up my own site and sending the love out there for the world to enjoy.
Of course, if there's one thing the internet isn't lacking, it's opinions, and while I'm fully aware I've chosen a life of throwing my two pence worth down that murky well, I have always intended to do so in good faith.
My opinions are always honest and always my own, so while there are a million and one sites out there all shouting loudly for your clicks, I hope I can offer something unique, genuine, and heart-felt via Mama's Geeky.
After years of writing under my own steam, I feel I've finally found the perfect home for my opinions and nerdish ramblings in Mama's Geeky, and through my writing on this awesome site, I hope to spread that geeky goodness as much as humanly possible.