Moon Knight is unlike anything that has come before it in the Marvel Cinematic Universe. It is brutal, bonkers, and brings serious horror vibes. It should be said that this review is based solely off the first four episodes of Moon Knight.
It has been said with nearly every new Marvel movie and TV show lately, but Moon Knight truly is like nothing the MCU has seen before. This show is completely unafraid to get dark, and gives off serious horror and thriller vibes. Sorry Miss Minutes, you aren't the only jump scare in the MCU anymore because there are several in the first four episodes of Moon Knight.
The story is captivating right from the start as fans follow Steven Grant through his humdrum life as a museum gift shop employee. At night, Steven shackles himself to his bed because of a serious sleepwalking problem. He often finds himself in random places when he wakes up with no recollection of getting there. Very early on it is discovered that this is due to him sharing a body with someone else, someone that he can talk to in his reflections, named Marc Spector. Or, is he just dealing with a mental illness and this is all in his mind?
In the first episode of Moon Knight, little bits of the truth start to be revealed as a strange god like creature, who we will come to know as Khonshu, shows himself to Steven and commands him to do things. As the series continues on there are brutal and bloody fights, lots of fantastically choreographed hand to hand combat moments, and some of the best visuals in the MCU.
There are many scenes are breathtakingly stunning – and Khonshu himself is extremely creepy to look at. The way his head literally floats above his long, slender body is enough to send shivers down anyone's spine.
While Moon Knight is technically in the Marvel Cinematic Universe, there are no direct links to anything that has been in the MCU already. This show does not rely on cameos to keep it entertaining, which needs to be applauded. Yes, it is in the same universe, but there are no Avengers running around in the background of scenes. I love this.
Moon Knight tackles mental illness in a brilliant way (rivaling DC's Joker starring Joaquin Phoenix). Oscar Isaac perfectly expresses so many real and raw emotions. He is phenomenal as both Grant and Spector — to the point where he literally gives me chills. Isaac playing opposite himself with such passion, switching accents without even blinking, is hands down one of the best performances of the year — possibly of the entire MCU. He is insanely brilliant.
Ethan Hawke plays Arthur Harrow is the "villain" of the series and he is terrifying. It is subtle kind of scary but Hawke totally pulls it off. He is manipulative to the point where you almost start to root for him. The more he pops up in the series, the more you start to kind of side with him. He makes sense sometimes, even though we are sure he is spewing inaccuracies. Hawke is just so great at playing creepy, off putting, and bizarre.
May Calamawy as Layla El-Faouly is a great addition to the show. I love her dynamic with Isaac as both Marc Spector and Steven Grant. She is a complete badass and is unafraid to get her hands dirty in a fight. There is a lot of confusion when she first arrives, and the way Calamawy plays her character from the first moment we see her is fantastic.
The horror and thriller elements are sprinkled throughout the whole series, but it is in the fourth episode that Moon Knight fully embraces these themes. The sound design, set design, and lighting choices take this to a whole new level and it literally plays out like a psychological thriller film. Moon Knight is dark, scary, and honestly, a bit terrifying. But it also a little bit of a love story, an action movie, and Marvel is sure to sneak in some humor too.
The first four episodes total about three and a half hours, so watching them back to back could have ended up being a little bit of a chore — but it wasn't. In fact, I was thoroughly entertained the entire time, and on the edge of my seat for most of it. The pacing is done extremely well, which says a lot considering there is a lot of character and world building included — and some deep Egyptian aspects to explain. Not once was I bored. The four hours that I watched, felt like a two hour long movie.
With the show releasing weekly, there won't be any issues with pacing, and I can almost guarantee everyone will be begging for the next episode as soon as one ends. There aren't massive cliffhangers like we got with WandaVision in the early episodes, although they do end with a bit of a twist or a reveal. But that fourth episode switches gears about halfway through and minds will be BLOWN. I can see why Marvel let critics and press watch the first four, but I also will not forgive them for making me sit on that ending for five weeks. Not cool Kevin Feige, not cool.
This show is completely bonkers, and I cannot wait to see how it all comes together in the final two episodes of the series. My brain is spinning with theories and ideas — probably none of them correct. For fans of the (previously Netflix) Defenders era Marvel shows, you will be pleased to hear that Moon Knight takes a page out of their book when it comes to the brutality. Think Daredevil and Jessica Jones if you are wondering just how far they push the boundaries. Yes, there is blood. Quite a bit of it too.
Moon Knight really is like nothing the Marvel Cinematic Universe has seen before, and I cannot wait for fans everywhere to get to experience this truly insane show.
Oscar Isaac proves he is a powerhouse as he literally plays opposite himself perfectly. Horror has made its way to the MCU and YES, this show is brutal, bloody, and bonkers.
Rating: 5 out of 5
About Moon Knight
The series follows Steven Grant, a mild-mannered gift-shop employee, who becomes plagued with blackouts and memories of another life. Steven discovers he has dissociative identity disorder and shares a body with mercenary Marc Spector. As Steven/Marc's enemies converge upon them, they must navigate their complex identities while thrust into a deadly mystery among the powerful gods of Egypt.
"Moon Knight" stars Oscar Isaac, Ethan Hawke and May Calamawy. Mohamed Diab and the team of Justin Benson & Aaron Moorhead directed the episodes. Jeremy Slater is the head writer, and Kevin Feige, Louis D'Esposito, Victoria Alonso, Brad Winderbaum, Mohamed Diab, Jeremy Slater and Oscar Isaac are the executive producers. Grant Curtis, Trevor Waterson and Rebecca Kirsch serve as co-executive producers.
Moon Knight streams exclusively on Disney+ starting March 30th.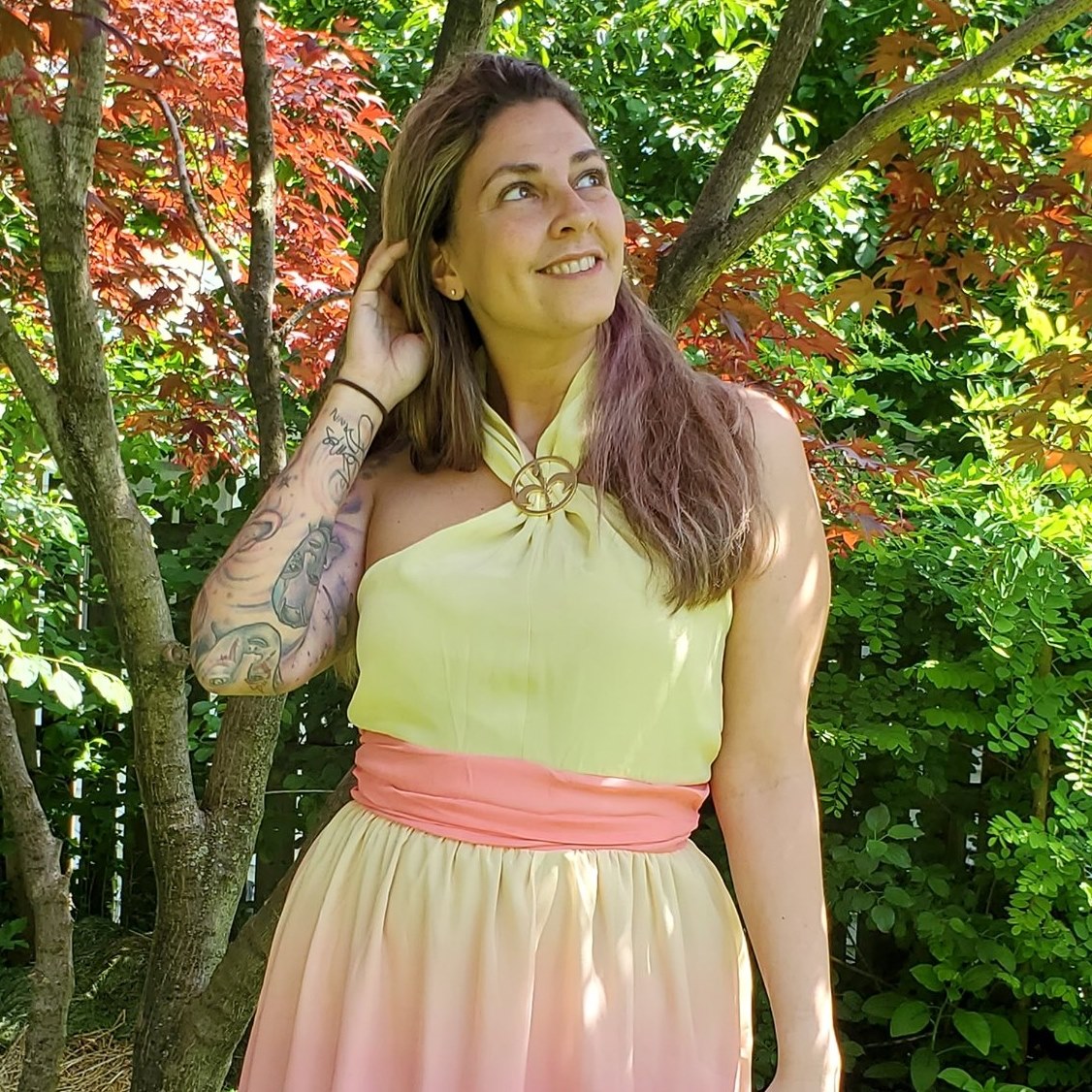 Tessa Smith is a Rotten Tomatoes Tomatometer-approved Film and TV Critic. She is also a Freelance Writer. Tessa has been in the Entertainment writing business for almost ten years and is a member of several Critics Associations including the Critics Choice Association, Hollywood Critics Association, and the Greater Western New York Film Critics Association.