Bridgerton Season 2 brings new drama, new love interests, and a new match season — but it doesn't hold a candle to the entertainment of season 1.
Bridgerton took the world by storm with a season 1 filled with scandal, drama, and a whole lot of love making. While Bridgerton season 2 certainly tries to up the ante, it fails. Yes, there is new drama, new love triangles, and a new matching season — one in which Viscount Anthony Bridgerton (Jonathan Bailey) has finally decided to find a wife. But it is extremely predictable, comes with many changes from the source material, and lacks the amount of entertainment that season 1 had.
All eight episodes will drop on Netflix March 25th, but I highly recommend against binging them. Season 1 was filled with scandal and gossip and it was nearly impossible not to watch the entire season in a day with each one ending on a massive cliffhanger. The pacing of Bridgerton season 2 unfortunately is not nearly as well paced as the prior season. Some of the episodes are a struggle to get through, and should be spread out over the course of a few days. Watching them all back to back is a bit brain numbing, and honestly, infuriating.
This season is largely about the newest residents of the ton, Kate (Simone Ashley) and her younger step-sister Edwina (Charithra Chandran) Sharma. who have come to town to find Edwina a suitable match. While I cannot get into detail about who they go after and how it all plays out, just remember that this is Anthony's season. There is a lot of steamy chemistry with Bailey and Ashley, which leads into the frustration of the plot. The love triangle that ensues just feels silly, because it is quite clear how it will come to an end.
As someone who hasn't read the books, but has friends who have, I know about the changes that were made this season, and it is to be assumed that fans of the books will not be happy. Even having never read the Bridgerton books, I was quite annoyed with several decisions that were made. This is supposed to Anthony's season, but we also get a lot of drama surrounding Eloise, Colin, and the Featheringtons. The decision to focus on others so much takes away from the main story — which is Anthony trying to find his wife. At least that plot was interesting, although many of the story beats can be seen from a mile away.
Daphne is barely in the show at all anymore, and it almost feels like there was no need for her to leave her child and husband at home to come support her brother. It seems like she was put here just as a tie to the first season, and it could have been just as easy to have her send a letter rather than show up herself. Perhaps even better.
Another interesting storyline is that of the Featheringtons, although in all honesty this could have been reserved as the full focus of another season. Because there was so much going on, certain things fall to the side that should not have. A focus solely on Anthony and his exploits would have made for a much more intriguing season.
Thankfully the costumes and set designs are just as gorgeous as Bridgerton season 1. The gowns are stunning and the balls extravagant. It did feel nice to be back in this world again, and when the final season ended, I knew I was going to miss it until season 3 arrives. This series started off so promising, and truly delivered with a steamy love story in season 1, but season 2 couldn't keep things going along that same path.
It isn't a bad season, it just is not nearly as scandalous or entertaining or steamy. There is not nearly as much love-making, and the drama and gossip aren't on the same level as they were in the previous season. This can be attributed to a massive mistake the show made when it wrapped season 1.
With the major reveal of the identity of Lady Whisteldown coming at the end of season 1, it took the wind out of the sails in this season. Things would have been much more mysterious if Penelope was not revealed to be the author of the gossip papers. This season follows her around as she tries to continue to hide what she is doing from everyone, but the stakes don't feel as high as they did before. Her close friendship with Eloise makes it difficult to remain anonymous, but the books don't even reveal her identity until book four for a reason — and I really wish the show had followed suit.
There are a lot of things that cannot be discussed in detail ahead of release. In an effort to remain spoiler free, it is hard to point out the biggest issues with this season properly. It isn't all bad, in fact I still recommend it for fans of the first season. The overall plot is intriguing, the costuming is stunning, and the newcomers Kate (Simone Ashley) and her younger sister Edwina (Charithra Chandran) Sharma fit right in. Ashley herself completely steals the show. The sisters are easily the best part of Bridgerton season 2, even if their entire story line is easy to figure out from the start.
Brdigerton season 2 continues to tackle social issues like sexism, with certain women standing up for themselves. Eloise dives even more into it, especially when it comes to her thoughts on Lady Whistledown. There is also mention of being treated differently just because of choices your parents made. Unfortunately this is very true to the times. There is also quite a bit of mental health, and the way that trauma is dealt with — this part really works. It adds to Anthony's story, again, I just wish more time was spent with him.
It was clear that it was going to be difficult to follow up on the hit that was season 1, and unfortunately season 2 pales in comparison. Knowing there are several more books, and more stories of the ton to be shared, it is worth watching. It is entertaining enough, just don't expect your jaw to be on the floor and your heart to be a flutter like it was during season 1. Perhaps season 3 will reinvigorate the series.
Rating: 3 out of 5

About Bridgerton Season 2
From Shondaland and Creator Chris Van Dusen, the second season of Bridgerton follows Lord Anthony Bridgerton (Jonathan Bailey), the eldest Bridgerton sibling and Viscount, as he sets out to find a suitable wife. Driven by his duty to uphold the family name, Anthony's search for a debutante who meets his impossible standards seems ill-fated until Kate (Simone Ashley) and her younger sister Edwina (Charithra Chandran) Sharma arrive from India.
When Anthony begins to court Edwina, Kate discovers the true nature of his intentions — a true love match is not high on his priority list — and decides to do everything in her power to stop the union. But in doing so, Kate and Anthony's verbal sparring matches only bring them closer together, complicating matters on both sides. Across Grosvenor Square, the Featheringtons must welcome the newest heir to their estate while Penelope (Nicola Coughlan) continues to navigate the town whilst keeping her deepest secret from the people closest to her.
Bridgerton is a romantic, scandalous, and clever series that celebrates the timelessness of enduring friendships, families finding their way, and the search for a love that conquers all.
Bridgerton Season 2, which premieres globally on Netflix on March 25, 2022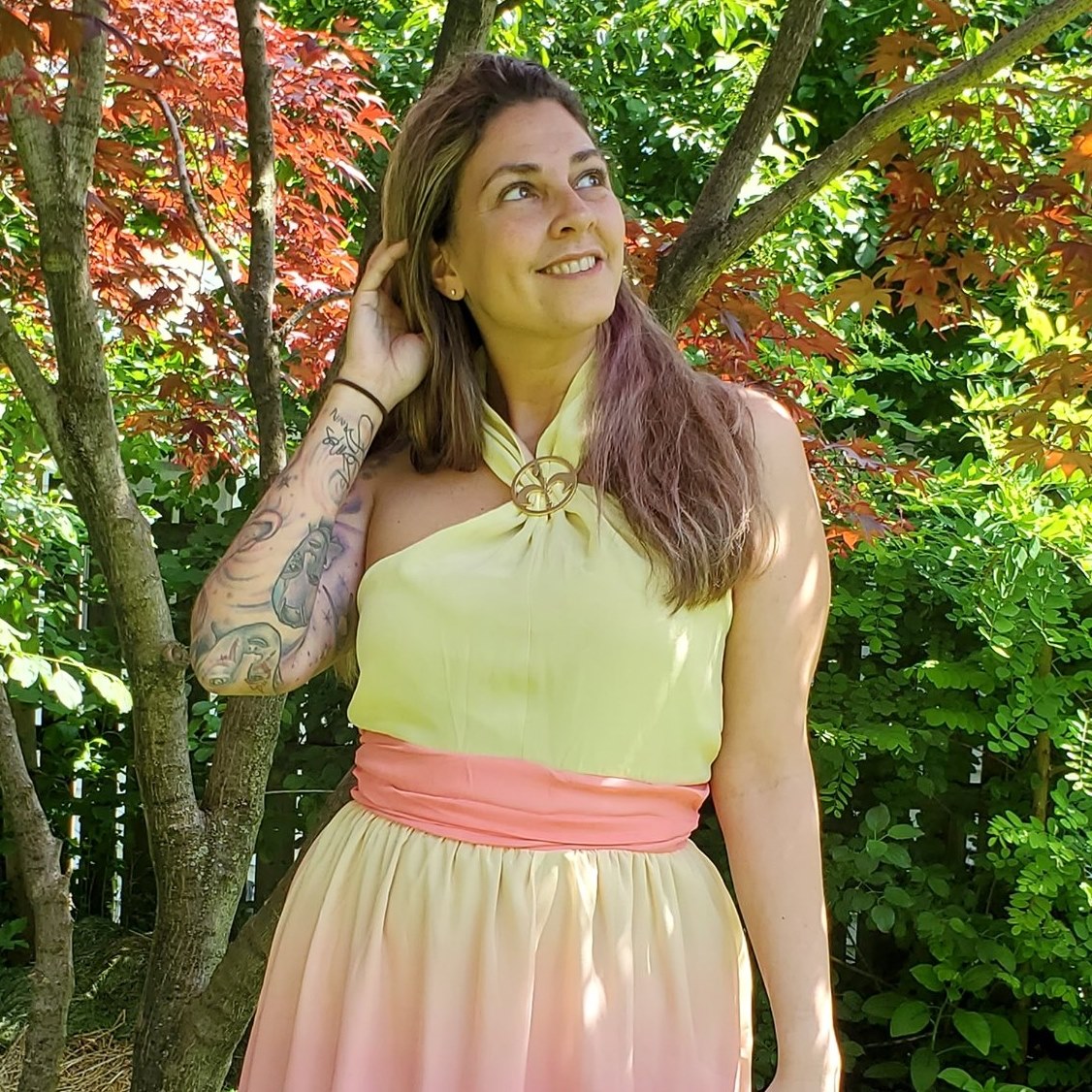 Tessa Smith is a Rotten Tomatoes Tomatometer-approved Film and TV Critic. She is also a Freelance Writer. Tessa has been in the Entertainment writing business for almost ten years and is a member of several Critics Associations including the Critics Choice Association, Hollywood Critics Association, and the Greater Western New York Film Critics Association.