After Yang is a visually stunning, powerful exploration of life, family, and spending as much time as you can with those you love.
One of my 2022 New Year's Resolutions was to spend more time with my family, and less time working. Building my career over the last few years has taken a lot of time and although it is rewarding, I have missed out on a lot. After Yang completely solidified my decision to keep moving in this direction as the year progresses. It is a beautiful film that takes time to explore what is important in life, and that is our human relationships with each other.
This story follows a family whose artificially intelligent android, Yang, is having issues. When it stops working Jake (Colin Farrell) and Kyra (Jodie Turner-Smith) are prepared to do whatever it takes to have him turn back on. This android was purchased for their adopted daughter, as a tool to help her learn about her culture in a way they could never do.
While the point was to help transition her into a life with them, they admit to taking advantage of Yang, and using him more as a sitter than as a teacher. The two are often busy with work and in turn have missed a lot of time with this daughter. In fact, with Yang not working they are put in a strange situation of having to figure out how to watch their own daughter.
When Jake takes Yang's body to a technician, his core is opened up and a memory recording device is discovered. Jake quickly finds himself lost in this memories where he has the unique opportunity to relive Yang's moments with his daughter, and quite literally see what he has been missing over the years. The deeper he goes, the more he uncovers, until he ends up Yang's memories of the family he was with before theirs.
The movie is beautiful, relevant, and touching. The visuals of the way the memories are explored are stunning, and it is easy to find oneself lost in this film, much as Jake finds himself lost in Yang's recordings. However, while the message here is an important one, the story itself never feels like it has any real stakes. There isn't much of a conflict at all in After Yang, making it feel just kind of…there.. and lacking something. Something that is hard to explain.
That being said, the ninety minute runtime is more than worth the feeling that most people will come out of this movie with. If you don't want to hug those you love and spend all your remaining time with them, I don't think you could have possibly been paying attention. What this movie lacks in drama, it makes up for in heart.
After Yang is a captivating exploration of life, love, and family. It doesn't shy away from trying to convince all viewers that they should work to live, not live to work. The most important things in life are the people that you surround yourself with, and you never know when their time, or yours, might end.
Rating: 3.5 out of 5
Read more Sundance Film Festival coverage.
About After Yang
When Yang — a lifelike, artificially intelligent android that Jake and Kyra buy as a companion for their adopted daughter — abruptly stops functioning, Jake just wants him repaired quickly and cheaply.
But having purchased Yang "certified refurbished" from a now-defunct store, he's led first to a conspiracy theorist technician and then a technology museum curator, who discovers that Yang was actually recording memories. Jake's quest eventually becomes one of existential introspection and contemplating his own life, as it passes him by.
After Yang played at the 2022 Sundance Film Festival.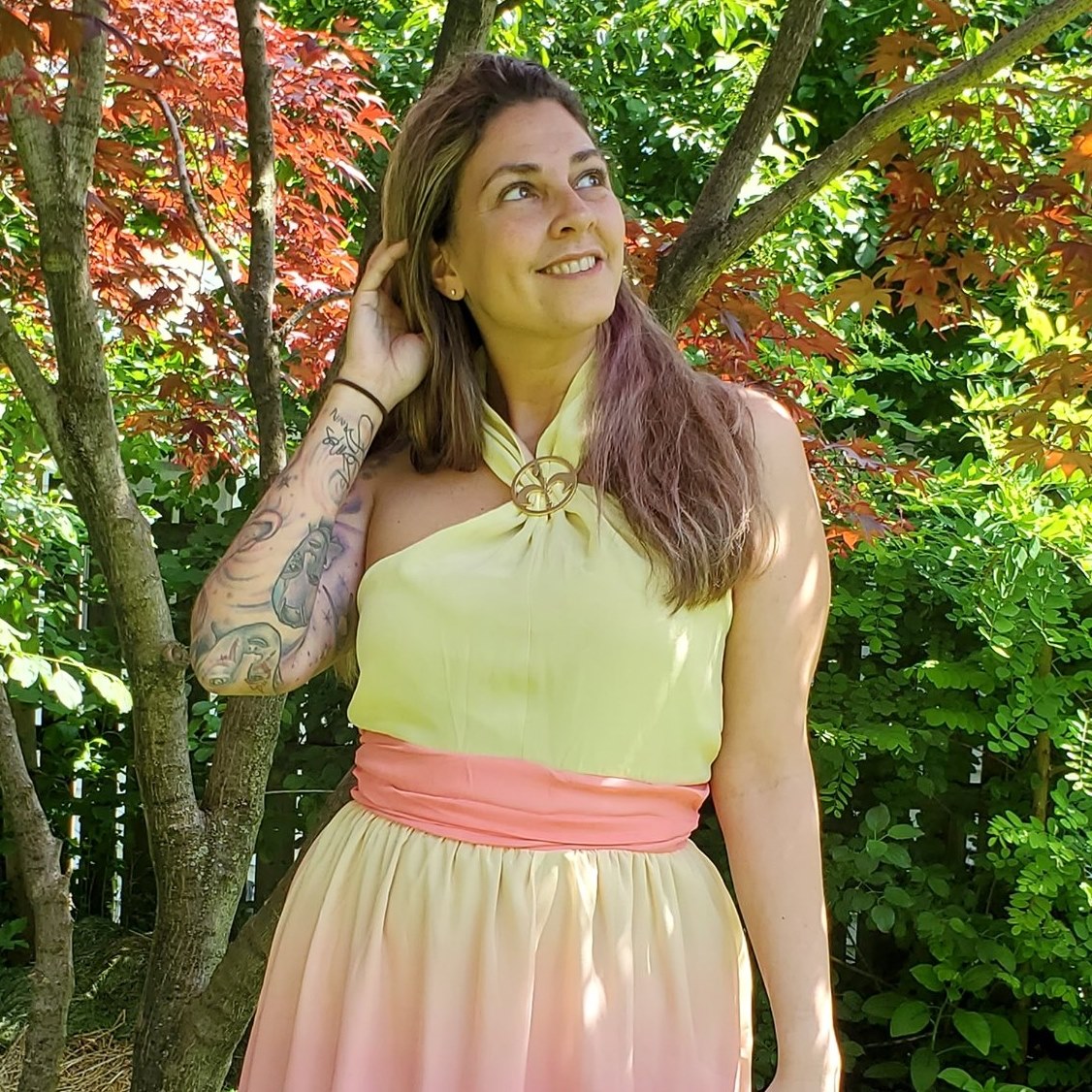 Tessa Smith is a Rotten Tomatoes Tomatometer-approved Film and TV Critic. She is also a Freelance Writer. Tessa has been in the Entertainment writing business for almost ten years and is a member of several Critics Associations including the Critics Choice Association, Hollywood Critics Association, and the Greater Western New York Film Critics Association.