Hotel Transylvania: Transformania delivers a Freaky Friday type situation where the monsters all become human and Johnny becomes a monster — but do they pull it off?
Hotel Transylvania: Transformania is the fourth and final installment in the popular franchise and is a very pleasant surprise considering how bad the third one was. Hotel Transylvania 3 was a big miss for my family, and we quite enjoyed the first two, so we were very happy to feel right at home with this fourth one. It feels like it goes back to what works about the films, and while it does take place mostly outside of the hotel, there are still a lot of scenes that take place there.
The script is flipped in this movie, when Johnny decides he wants to become a monster. Van Helsing, of course, has a device that will do just this. It also will change monsters into humans and after a mishap Dracula and the gang end up as just that. Now Johnny and Drac must journey together to find a way to switch back to their old selves, and hope that Mavis doesn't discover what happened in the process.
What Works With Hotel Transylvania: Transformania
The best thing about this movie is just how funny it is. The humor is spot on and while some parts might have parents rolling their eyes, kids will be cracking up. Most of the jokes will hit for fans of all ages though, which is something that just didn't happen in the previous installment. While it is a bummer that the majority of the movie yet again takes place outside of the horel, there is a fair amount of hotel screen time, and it is all worth it.
This really is Johnny and Drac's film. It is about them going off on an adventure, just the two of them, and really bonding. There are a lot of sweet moments captured because of this, and they will make long time Hotel Transylvania fans smile. Getting to see them work together and have uninterrupted time together is a great, and kind of sad, close out to the franchise.
Of course, as with most family movies, there is an important life lesson to learn here. This movie is all about embracing who you are, and who others are. Looking at one's true self and not taking them for granted or judging them without getting to know them. Everyone is special in their own way, and that comes across clear here. It is taught in a fun and humorous way, but yes, there are some heartfelt and heartwarming moments in the movie as well.
The animation in Hotel Transylvania: Transformania is gorgeous. I have always enjoyed the way that the monsters look, but turning them into humans was such a smart decision. It makes for a really unique plot and is a great way to switch up the animation here a bit. The design of the gang as humans, and of Johnny as a monster, is enough to make viewers giggle, but combined with the story it makes Transformania the second best of the franchise.
This movie clocks in right around the 90 minute mark which is absolutely perfect. It is an ideal length without anything unnecessary added in. Because of this it doesn't ever really drag, and remains a fun watch all the way through.
What Doesn't Work With Hotel Transylvania: Transformania
As with most movies like this, it is quite predictable. Just from watching the trailers I can imagine most of you know how things are going to work out, and what the story points along the way are. This takes away from the movie a little bit, but enough to put a damper on it. Honestly, kids are going to have a blast with this film no matter what, it is the parents that might feel like they know too much about what is going to happen.
Probably the biggest issue with Hotel Transylvania: Transformania is the recasting that was done for a couple of the characters. Adam Sandler, who has been Dracula for the other three films, is truly missed. Brian Hull, who replaced him, does a decent job and there are even moments where it is hard to hear the difference. But when Drac goes on a long rant, or with certain words, it is clear as day and Sandler's absence is really felt.
As for Brad Abrell, who took over for Kevin James as Frank, he did phenomenal. It is nearly impossible to tell if you didn't already know going into the movie. However, Frank and the rest of the gang have their moments, but aren't at the forefront of the film much. His lines are usually shorter and he doesn't go off on any monologues, which I think saves it from being as noticeable. As said previously, this really is Johnny and Drac's movie, so it is sad it wasn't finished out by Samberg and Sandler.
Overall Thoughts
Hotel Transylvania: Transformania is an unexpected, but pleasant, surprise as it ranks as the second best film in the franchise. It is a bit too predictable, but aren't all children's movies that way? Coming off the disappointment of the third movie, this is a huge step up and in the right direction. It is rumored to be the final one in the franchise, which feels right — especially with how it is wrapped up.
The length is perfect for a family movie, and it never really drags on due to sticking to that 90 minute mark. The biggest issue is that the longer it goes on, the easier it is to notice Adam Sandler's replacement. That isn't to say Brian Hull did a bad job, because he did great, but Sandler's absence is felt.
Overall Hotel Transylvania: Transformania is fun for the whole family with silly humor, a bit of a heart, and a great life lesson about looking for the good in people. Oh, and watch through the credits for a ton of surprises!
Coming off the disappointment of the third movie, this one is a pleasant surprise. Silly fun for the whole family, but Sandler's presence is greatly missed.
Rating: 3 out of 5
About Hotel Transylvania: Transformania
Drac and the Pack are back, like you've never seen them before in Hotel Transylvania: Transformania. Reunite with your favorite monsters for an all-new adventure that presents Drac (Brian Hull) with his most terrifying task yet. When Van Helsing's (Jim Gaffigan) mysterious invention, the 'Monsterification Ray,' goes haywire, Drac and his monster pals are all transformed into humans, and Johnny (Andy Samberg) becomes a monster!
In their new mismatched bodies, Drac, stripped of his powers, and an exuberant Johnny, loving life as a monster, must team up and race across the globe to find a cure before it's too late, and before they drive each other crazy. With help from Mavis (Selena Gomez) and the hilariously human Drac Pack, the heat is on to find a way to switch themselves back before their transformations become permanent. The film also features the voices of Kathryn Hahn (Ericka), Steve Buscemi (Wayne), Molly Shannon (Wanda), David Spade (Griffin the Invisible Man), Keegan-Michael Key (Murray), Fran Drescher (Eunice), Brad Abrell (Frank), and Asher Blinkoff (Dennis).
For the final chapter of the Hotel Transylvania film series, franchise creator Genndy Tartakovsky returns as one of the screenwriters and executive producers. Selena Gomez will also serve as an executive producer, while reprising her role as Drac's daughter, Mavis, alongside Andy Samberg, returning as Johnny.
Directed by Derek Drymon and Jennifer Kluska, the film is produced by Alice Dewey Goldstone and executive produced by Tartakovsky, Michelle Murdocca, and Gomez. The story is by Genndy Tartakovsky with a screenplay by Amos Vernon & Nunzio Randazzo and Genndy Tartakovsky.
Amazon Studios will release HOTEL TRANSYLVANIA: TRANSFORMANIA on Prime Video globally January 14, 2022.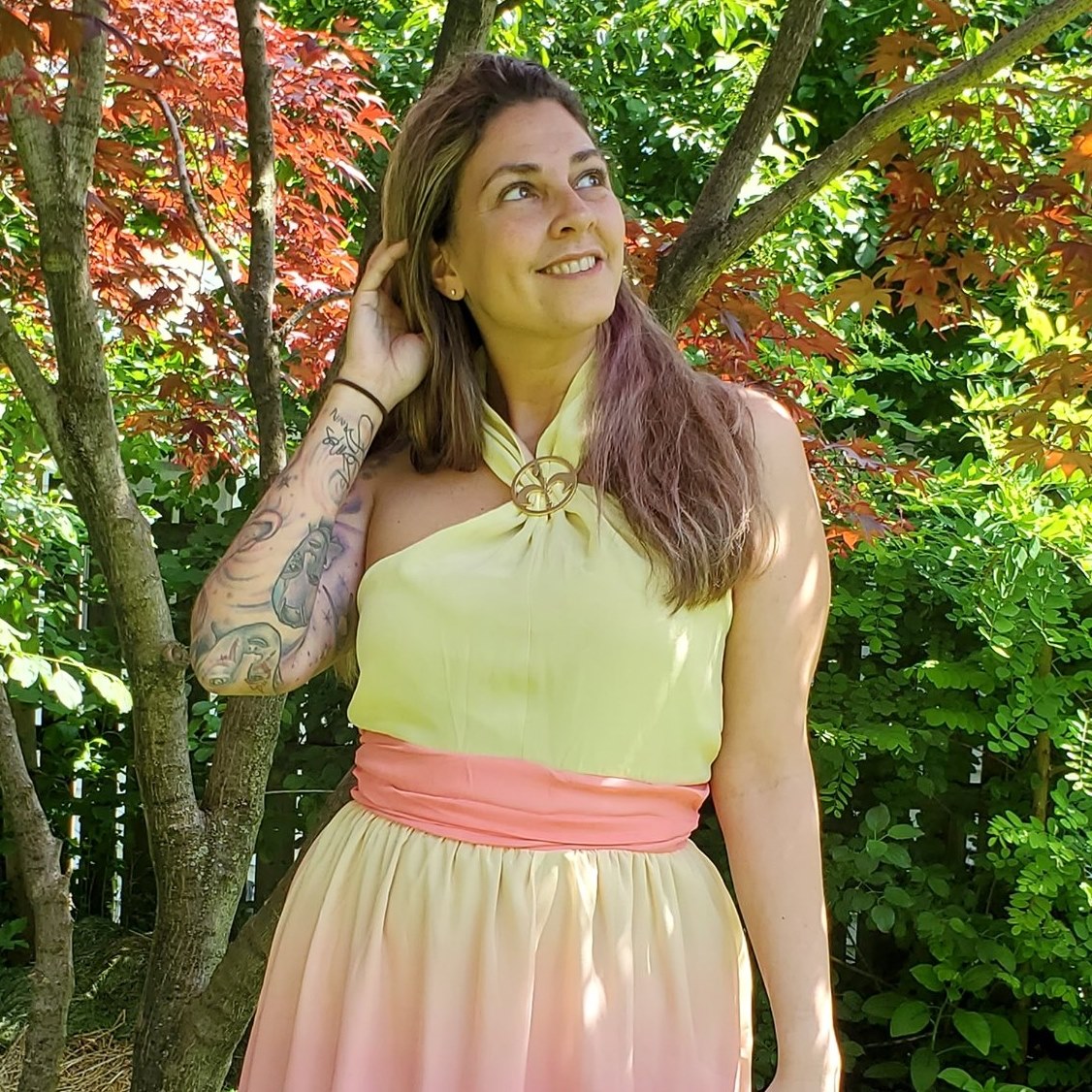 Tessa Smith is a Rotten Tomatoes Tomatometer-approved Film and TV Critic. She is also a Freelance Writer. Tessa has been in the Entertainment writing business for almost ten years and is a member of several Critics Associations including the Hollywood Critics Association and the Greater Western New York Film Critics Association.