Lost in Space season 3 is the final season of the Netflix show – in this cast interview they discuss their final moments on set & series takeaways.
Netflix's Lost In Space season 3 is the final season for this popular show. During an interview with the cast they discuss the five years of their lives they spent making this series. They let us know what they hope audiences take away from it, and what they will take away from it themselves.
Participating Cast
Max Jenkins (Will Robinson)
Mina Sundwall (Penny Robinson)
Taylor Russell (Judy Robinson)
Molly Parker (Maureen Robinson)
Toby Stephens (John Robinson)
Ignacio Serricchio (Don West)
Without spoilers, what can fans expect from season 3 for your character?
Max Jenkins: Will Robinson is older. He's grown up. He's a teenager now. We pick up some time after the second season and Will, for lack of better words, is going through it. He will grow up, make mistakes, make decisions, and deal with the consequences of those decisions.
Taylor Russell: For Judy, on her journey, there's the element of her biological father and how everything is going to come together with that. You see a big progression between her wanting to be an adult and everything that comes along with that. Also her growing up and learning a lot about herself. There's a lot in her story that comes to a close in a great way.
Mina Sundwall: For Penny, since the beginning the question has always been where does she fit in because she's not very Science oriented or an action hero like the rest of her family. In a way, what I admire most about her is that even though it would have been easier for her, she's never put up a front or tried to be someone that she's not for the sake of fitting in. We see that really pay off this year because she comes to see who she is and how she's important in her own right and what she can contribute.
Molly Parker: Us adults, who have been left behind, are surviving. It's a pretty difficult place to start. Maureen feels like she has failed and that it's her fault. They have lost hope which is a place we have not ever seen any of the Robinsons. There's a long way to go to get to where we need to be.
Toby Stephens: Right at the beginning of the season they are in yet another impossible situation. It's like how are they going to get out of this? If they move, the robots will become aware of them and they will wipe them out. Their children are somewhere — either alive or dead — we don't know where they are or what's happened to them. Plus, are they ever going to get to Alpha Centauri? It's normally such a positive series, it's really desperate, and you aren't used to seeing these people under these circumstances.
Ignacio Serricchio: For Don West, he's usually pretty goofy and silly and trying to get out of situations with humor, he does reach a breaking point. Something that has never happened before. He really does lose it and it's the first time we see there's someone who doesn't have their stuff together. He can't get out of this with a joke.
What will you take with you from your time working on Lost In Space?
Max Jenkins: Coming in at 11 and finishing it off at 16, if there is one thing that is going to really stick with me, and something that has felt important to me, something my parents have told me is this is temporary but the people that you meet are forever, so make sure you keep them in your life. So something I am going to take down the road is all the people I met, whether that be my castmates, the people on the crew, and anybody who went along on the journey. We all played a role in making something that is very special and has had a huge impact on my life.
Taylor Russell: I've always loved Sci-Fi and wanted to be a part of something that is the scope of this show, so my wish got fulfilled in that way. It's a huge chunk of your life and you grow a lot in that time. Our show is unique in that we have a year off between filming seasons or even more. I know a lot of shows go back to back, and you don't have as much time for reflection because you are working constantly. Being able to ask questions and being around technicians is exciting – I love learning.
Mina Sundwall: Penny and I are similar ages so there has always been a parallel of the twists and turns of her teenage years and the twists and turns of my teenage years. I went from being 15 at the start of the show to being 20 now so there have been a lot of changes. I felt very lucky for a while there because the writers were writing all the solutions to Penny's problems so I could pull inspiration from that for my own life. But more than anything, it was incredible to sit on that set for so many years and watch everybody do what they love. To be able to sponge that up was so special.
Toby Stephens: Personally I have learned from every single person in the cast. You get to know people over 5 years. The kids have all physically and mentally grown in so many ways, and I've witnessed that. But also, we have all been through our own things, collectively and individually as well. Getting to know all the members of the cast through these things in real time. I've never been on a job and walked away at the end feeling so enriched by the relationships that I created. I've never had that before to the extent that I've had on this job.
Ignacio Serricchio: With Molly I was able to completely open up my heart and be super vulnerable. She's so caring and nurturing and I felt super safe. Toby is like me, many many years from now (because of the age difference). He is a brother. He made it more clear to me that you can succeed and do well and be happy, and not take it too seriously and have fun without losing your professionalism. I need to talk to Toby, I need to keep him in my life.
What do you hope the audience takes away from the Lost In Space series as a whole?
Max Jenkins: There's so much that I want people to take away from this. There is a saying other than "Danger Will Robinson" that defines Lost In Space and that's "The Robinsons stick together". If there is one thing that I know I have learned from watching them on screen is that you should never be afraid to ask for help, you should never be afraid to rely on other people. Now more than ever we all need to learn that lesson. It's OK to be vulnerable. It's OK to not be OK. Asking for help and relying on the people that you love and that you know love you is my takeaway.
Taylor Russell: People will take what they take but hopefully there's a lot of joy that it brings. And excitement. There's a lot of beauty in that. I hope they enjoy the adventures that we go on this time around.
Mina Sundwall: Although the story is set in an extraordinary circumstance, the feelings and the emotional arcs are universal. There's a lot that has been going on in the world the last two years and a lot of conversations are being had. In the middle of that, there is something to be said – you can be on another planet, you can be anywhere in the world, and there is someone that you can relate to. That is a lot of what our show is about. My favorite pieces of feedback about our show is that they watch with their whole family — from a little kid to a grandparent — and they all can enjoy it.
Molly Parker: We don't want to have to move to another planet, we really don't. We need this planet to be healthy. I don't want to go to space. I don't want to have to leave. We need to deal with what's going on here.
Ignacio Serricchio: I hope that it's not just a show but rather a manual on life. To realize you are gonna be hit with all these obstacles but stick together, stay hopeful, put your heads together and in the end we all just want to be happy, healthy, and have a healthy planet. Every little part of this can be so relatable. Both John and Maureen don't know if their kids are alive. It's one of my favorite dynamics in season 3. Both of their processes on dealing with their kids maybe dying is completely understandable and justified. Whether they get close together, or they separate, is justifiable. It happens like that in real life because it such a personal journey. They both go through their own process and struggle to meet in the middle. It's a very real thing that happens in real life.
Molly Parker, Toby Stephen, and Ignacio Serricchio also discussed the parallels between these last two years and what their characters are going through in Lost In Space. Toby explains that he has a family in the United Kingdom, and he couldn't be with them while filming because of the safety precautions.
The adults are separated from the children in Lost In Space season 3, at least at the start of it, which is sort of how they all felt on set. This helped to fuel their performances and really allow them to feel more connected to their characters and their situation.
About Lost In Space Season 3
In the third and final season of Lost in Space, the stakes are higher than ever and the Robinson family's survival instincts will be put to the ultimate test. After a year of being trapped on a mysterious planet, Judy, Penny, Will and the Robot must lead the 97 young Colonists in a harrowing evacuation — but not before secrets are unearthed that will change their lives forever.
Meanwhile John and Maureen — with Don at their side — must battle overwhelming odds as they try to reunite with their kids. The Robinsons will have to grapple with the emotional challenge of not just being lost — but being separated from the ones they love… as they face the greatest alien threat yet.
Lost In Space season 3 comes to Netflix on December 1st.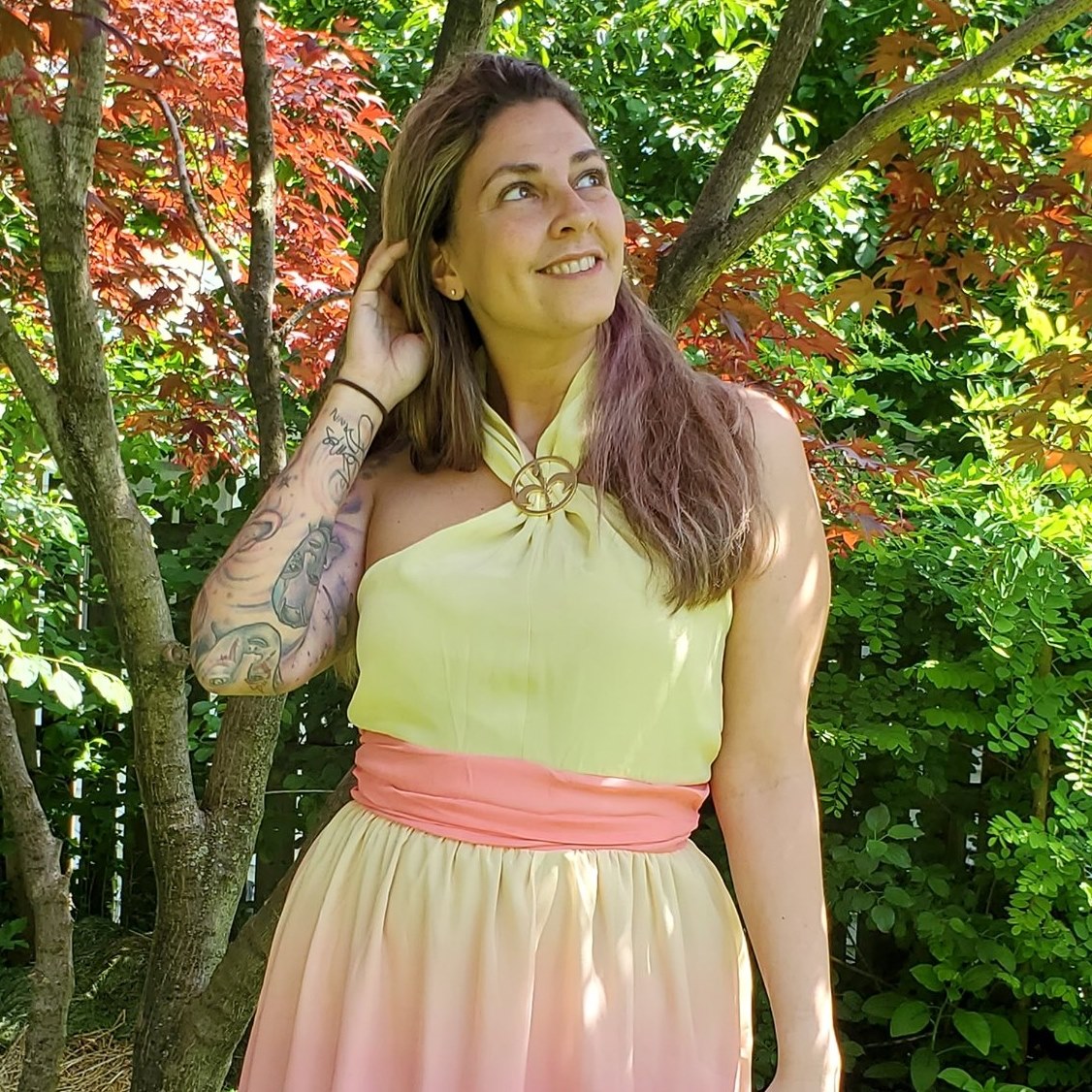 Tessa Smith is a Rotten Tomatoes Tomatometer-approved Film and TV Critic. She is also a Freelance Writer. Tessa has been in the Entertainment writing business for almost ten years and is a member of several Critics Associations including the Hollywood Critics Association and the Greater Western New York Film Critics Association.