Marvel's Hawkeye series is the best Marvel show yet for several reasons, including the introduction of Hailee Steinfeld as Kate Bishop.
The time for Clint Barton, Kate Bishop, and Lucky the Pizza Dog has come — and it is perfectly glorious. Marvel's Hawkeye is the latest of the Disney+ MCU shows, and it is the best one yet for several reasons. Don't get me wrong, WandaVision, Loki, The Falcon and the Winter Soldier, and What If all bring something to the table, they just don't hold a candle to Hawkeye — or, at least the first two episodes of Hawkeye.
Why Hawkeye Is The Best Disney+ Marvel Show Yet
I have only seen the first two episodes so while things could certainly fall apart as the series goes on, I just do not see that happening. This review is based solely on what viewers get in those episodes, and trust me when I say, it is absolutely perfect.
Hailee Steinfeld As Kate Bishop
Hawkeye introduces Hailee Steinfeld as Kate Bishop and when I say she was the perfect casting choice, I mean it. She embodies everything that Kate is from the comic books and does a fantastic job of portraying her throughout the show. Since she is a new character for casual fans, it is important that her backstory is told. This is done incredibly well, without dwelling on it too long.
The opening scene is a great way to kick off the Hawkeye series and connects Kate and Clint in an unexpected way. It is the visuals during the intro however that give viewers an idea of who Kate is, and how she came to be the way that she is.
Kate Bishop is a fangirl when it comes to Hawkeye, and that is something a lot of fans can relate to. It is easy to see ourselves in her, at least that side of her. She can't believe that she is talking with Clint Barton, let alone working with him.
Kate & Clint's Relationship
Kate is inspired by Clint, as discovered early on. He has shaped her life in ways that he could never have imagined, which is why she is so in awe of him when they first meet. Their relationship quickly becomes that of mentor and mentee, which feels similar to the real life situation with Hailee Steinfeld and Jeremy Renner.
In the Hawkeye press conference Jeremy said that he had Hailee's back from the start, and she expressed that she felt it. That is very reminiscent of what viewers see between Kate and Clint. The two also spend a lot of time bickering and bantering, which is pulled directly from the comic books.
They are a lot of fun to watch throughout the first two episodes and I am very much looking forward to watching their relationship grow and evolve as the series goes on.
Comic Book Nods
Speaking of the comic books, there are so many nods to them just in the first two episodes of this series. From the most obvious ones like including Lucky the Pizza Dog and the Tracksuit Mafia, to more subtle ones like Clint's hearing loss and the fact that Tony Dalton's character, Jack Duquesne, collects swords.
Much of this series is inspired by the Matt Fraction run just by feel alone, and is something that fans of that storyline will totally geek out over. The MCU Clint Barton is not the same as the comic book Clint Barton, which is something long time fans know, but Marvel really succeeds at merging the two so that it works in Hawkeye.
Street Level Action
Sometimes there is nothing like good old fashioned street level action, and that is exactly what Hawkeye delivers. Of course elaborate fight scenes and battles with alien creatures are fun, but there is something to be said about taking it to the ground as well.
Hawkeye takes place in New York City and the best way to really portray that was to take the fights to the streets. When Clint was Ronin he messed with a lot of lower level bad guys, and they are not happy about it. While they aren't sure who Ronin is, they know they want to take him out. This is where the Tracksuit Mafia comes in, a group that Clint Barton goes up against in the comic books.
This is where a lot of hand to hand combat comes in. The fights are simple, yet action packed, and a ton of fun to watch. The Tracksuit Mafia themselves are hilarious, and will surely have viewers cracking up.
Viewers also get a quick glimpse at Maya Lopez, AKA Echo. She is introduced at the end of the first two episodes, so the audience will have to wait until episode three to really get to know her. That said, what little we see of her is exciting.
Christmas Vibes
One of the best things about Hawkeye is that it takes place in New York City during Christmas time, so there are some strong holiday vibes going on. This show feels like Christmas and while not all parts of it are warm and fuzzy, it does evoke those feelings.
The music, visuals, and story all surround Christmas and it is hard not to get in the holiday spirit while watching. Marvel does a great job of incorporating the most wonderful time of the year into a gritty story about low level crime syndicates and a new, young superhero who just wants to help people.
The whole concept of this show is "will Clint make it back home to his family in time for Christmas" which adds a countdown to the show and a feeling of urgency. Think Die Hard, but Marvel.
Dad Clint
Hawkeye gets to explore a side of Clint Barton in depth that fans have not gotten to see a lot of yet, and that is being a dad. Actor Jeremy Renner said that Clint Barton's superpower is his fatherhood, and that is very evident in this series. Not only the love that he has for his own kids, but the mentorship that he gives to Kate Bishop.
It is nice to see this side of Clint, and to get to spend more time with this character in general. We get to see the appreciation that the residents of New York City have for him and what he does. This is something he is struggling with, especially since he spent some time killing people as Ronin, which is not public information. Viewers also get to see the struggle he is having with his grief after the loss of his best friend, Natasha.
Overall Thoughts
The first two episodes of Hawkeye are perfect. It would be nearly impossible to pick out any issues with them, which would honestly just be nitpicking. Jeremey Renner has always been fantastic as Clint Barton, but brining Hailee Steinfeld in as Kate Bishop was a great move by Marvel. The two have a great dynamic filled with humor, heart, and admiration. It is going to be a fun ride to see them working together to take down the underbelly of New York City.
While there are some other new members of the MCU here, Hailee is by far the standout. She perfectly embodies Kate and what she stands for. Here's hoping she sticks around for a long time — Young Avengers anyone?
About Hawkeye
"This holiday season, the best gifts come with a bow."
Marvel Studios' "Hawkeye" is an original new series set in post-blip New York City where former Avenger Clint Barton aka Hawkeye (Jeremy Renner) has a seemingly simple mission: get back to his family for Christmas. But when a threat from his past shows up, Hawkeye reluctantly teams up with Kate Bishop (Hailee Steinfeld), a 22-year-old skilled archer and his biggest fan, to unravel a criminal conspiracy.
The series also features Vera Farmiga, Fra Fee, Tony Dalton, Zahn McClarnon, Brian d'Arcy James and newcomer Alaqua Cox as Maya Lopez. Helmed by Rhys Thomas and directing duo Bert and Bertie.
Hawkeye debuts exclusively on Disney+ on Nov. 24, 2021.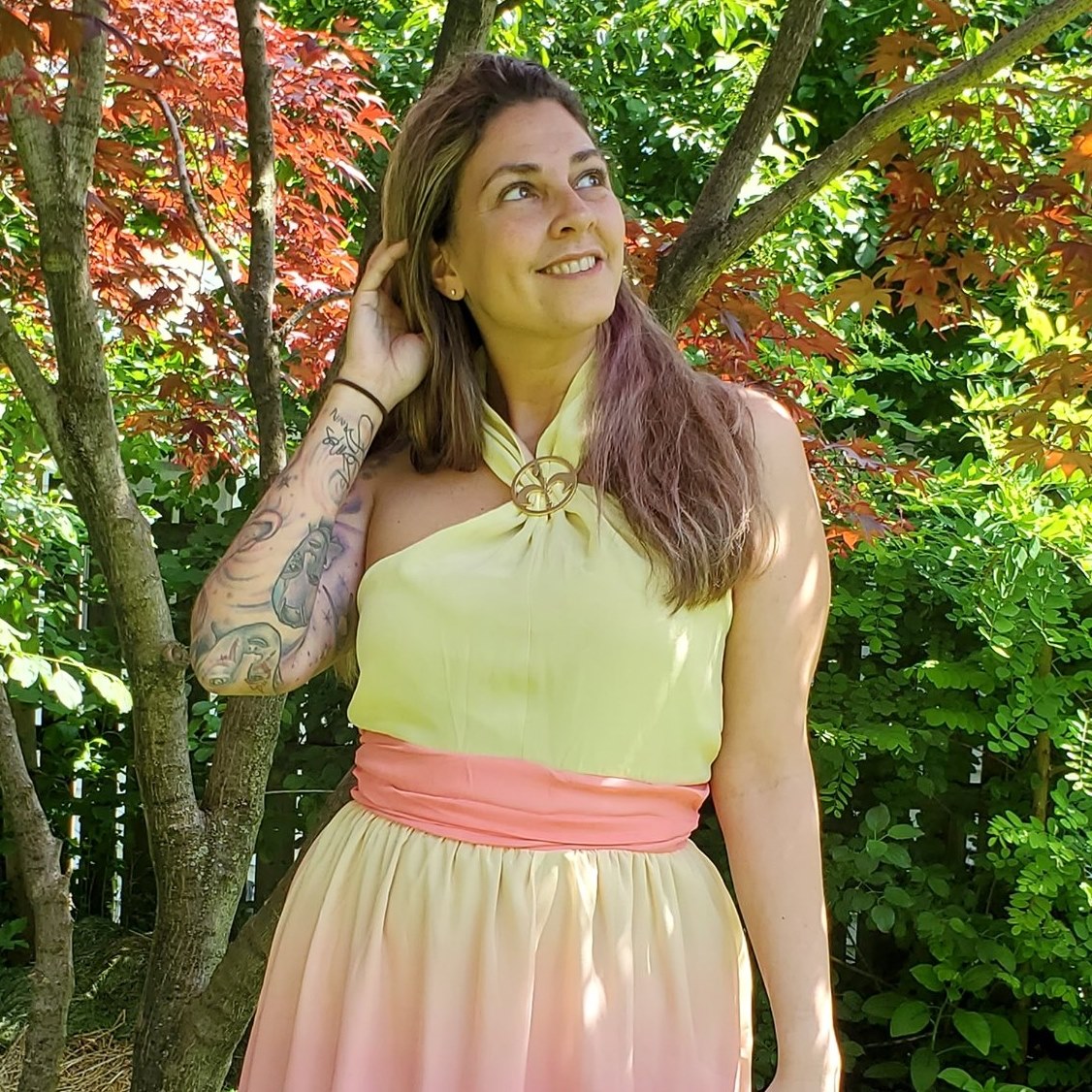 Tessa Smith is a Rotten Tomatoes Tomatometer-approved Film and TV Critic. She is also a Freelance Writer. Tessa has been in the Entertainment writing business for almost ten years and is a member of several Critics Associations including the Hollywood Critics Association and the Greater Western New York Film Critics Association.