A Loud House Christmas is the perfect live action adaptation of the popular animated show full of heart and a whole lot of laughs!
A Loud House Christmas is something that fans of the animated show are going to be over the moon about. It is seriously impressive how well these actors embody their cartoon counterparts. It is clear from the start that they did their research to get down not only the look, but the mannerisms and voices.
For those who aren't already fans of The Loud House, this is the perfect time to jump all in! Get to know these iconic characters and then go back and watch all of seasons and trust me, you will fall in love with them!
A Loud House Christmas finds the family preparing for the holidays. When Lincoln realizes that the family will not all be together for the holidays, he enlists the help of his friend Clyde to bring them together. Of course things get a but crazy, and he ends up making a mess of things.
The movie is all about the meaning of family. Even when we aren't all together, our hearts are connected. After this past year and a half, this is something most people know all too well. Get ready to have your hearts touched by the Loud family.
There is a lot to love about this movie. The fact that these live action characters look and act exactly like their counterparts should be applauded. They are pure perfection, right down to the voices and their outfits. The costume design and set production are fantastic as well. Lincoln's room, the house, and even the mall feel like they were ripped right from the animated show and brought to life.
A Loud House Christmas is full of laughs, hijinks, and pranks. The hour flies by because it is entertaining right from the start. They waste no time diving into the story. It truly feels like a Loud House television special. So sure, there are some things that make it obvious it is a made for TV movie versus a theatrical release like certain effects, but they are all very easy easy overlook.
In order to keep the surprises a secret I won't say who, but there are a lot of fan favorite character appearances that will have viewers smiling from ear to ear. Have those tissues handy though because if this family makes you emotional, the ending might get you. Speaking of that ending, there is a Loud House song sung by Luna that is sure to have you tapping your toes and dancing around your living room.
A Loud House Christmas is an instant holiday classic and is for sure being added to my family movie marathon rotation. Bring on all the live action Loud House holiday films because there is truly something special about this cast.
A Loud House Christmas Cast Interviews
Be sure to check out all of our interviews with the live action cast of A Loud House Christmas to discover just how passionate they all are about Loud House! We talk about bringing the iconic characters to life, their favorite holiday traditions, and so much more.
Sophia Woodward stars as Luna Loud, the musician of the family who dreams of becoming a rock star.
Ella Allan stars as Lola Loud, the beauty pageant powerhouse of the family who could not be more different than her twin, Lana.
Mia Allan stars as Lana Loud, the rough-and-tumble counterpart to her twin, Lola.
Lexi DiBenedetto stars as Lori Loud, the oldest and bossiest of the Loud siblings.
Jahzir Bruno stars as Clyde McBride, Lincoln's best friend and partner in crime.
Catherine Ashmore Bradley stars as Luan Loud, the prankster of the family with no shortage of silly puns.
Morgan McGill stars as Lynn Loud, the athlete of the family whose focus is always on sports and the next competition.
Aubin Bradley stars as Lucy Loud, the sibling who loves all things spooky and dark.
Dora Dolphin stars as Leni Loud, the fashionista sibling with a heart of gold who spends most of her time designing outfits and accessorizing.
Wolfgang Schaeffer stars as Lincoln Loud, the middle child and only boy of the Loud siblings.
Lexi Janicek stars as Lisa Loud, the four-year-old genius of the family.
Muretta Moss as Rita Loud, the mother of the Loud siblings.
About A Loud House Christmas
The Louds come to life for the first time ever in this brand new Nickelodeon original movie! The Louds could be apart for Christmas, but Lincoln's got a plan to ensure a full house for the holidays.
Lincoln Loud gears up for the ultimate Christmas, until he finds out that most of his sisters have plans to be elsewhere for the big day. Determined to remind his family that they all need to be together, Lincoln and his best friend, Clyde McBride, embark on a mission to preserve the holiday traditions.
A Loud House Christmas is available now on Paramount+ and is playing on Nickelodeon.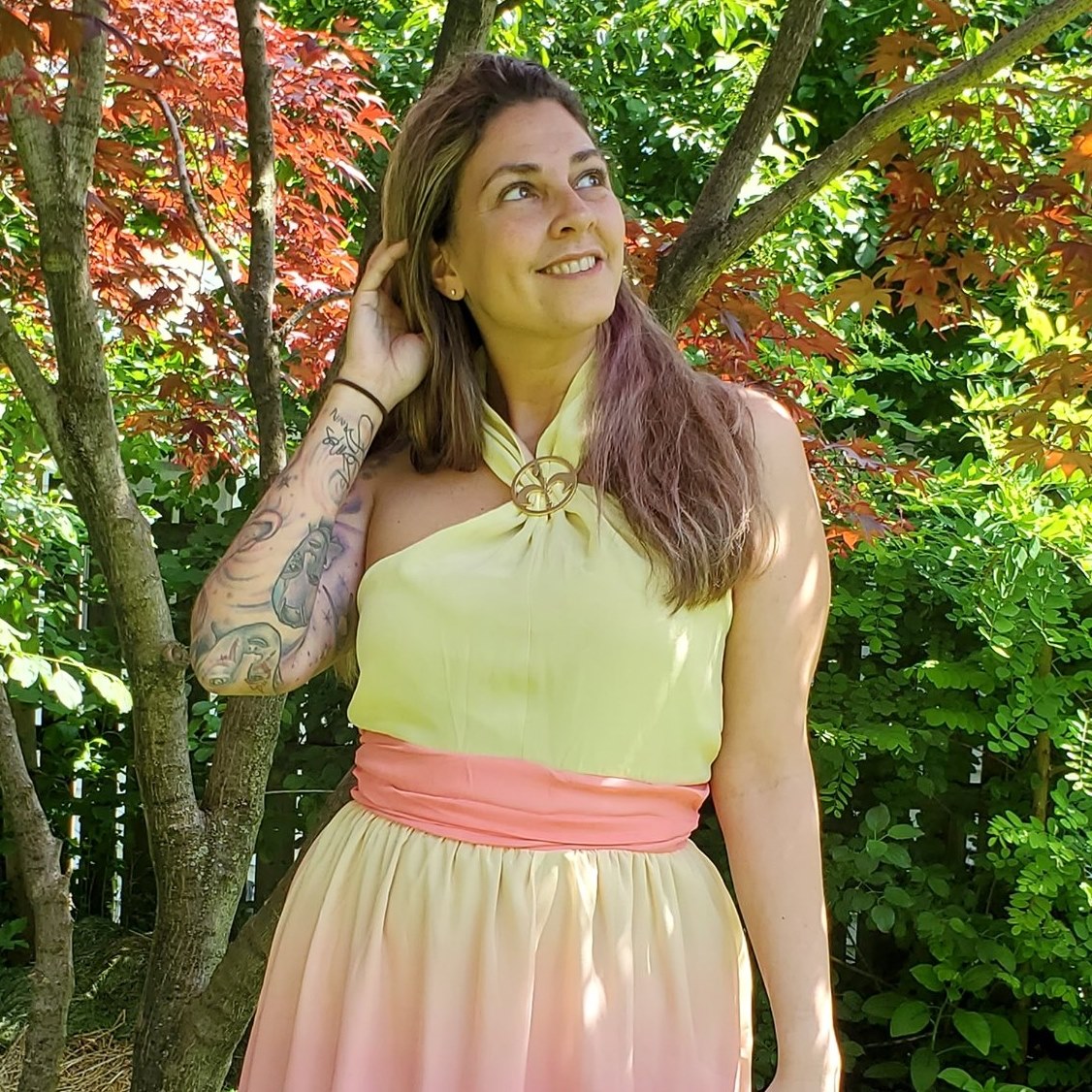 Tessa Smith is a Rotten Tomatoes Tomatometer-approved Film and TV Critic. She is also a Freelance Writer. Tessa has been in the Entertainment writing business for almost ten years and is a member of several Critics Associations including the Hollywood Critics Association and the Greater Western New York Film Critics Association.