A Tale Dark & Grimm may be an animated show for kids, but it is hilarious enough to entertain parents too, which the characters often address!
Netflix has been killing it when it comes to content that kids will love and parents can enjoy too — which is exactly what viewers will get with their new spooky show, A Tale Dark & Grimm. This animated series is based off of a popular book series that is unafraid to tastefully dive into the dark side of the Grimm Brothers fairy tales. Most people know the origin of many fairy tales are on the darker side, and they have been lightened up over the years to keep kids from getting too scared. In this series things get dark — really dark — but in a way done so well kids will be laughing and truly enjoying themselves… and so will parents.
A Tale Dark & Grimm opens up with three ravens, one is narrating and the others are along for the ride asking questions and enjoying the stories. While there are many comedic moments weaved into the series, they provide the majority of it. Anyone who knows me knows that I am a fan of blood and gore, so there is one raven in particular I can really relate to. She has me cracking up every time she opens her mouth to say things like "Mama wants some gore!" She is for sure my spirit animal.
Over the course of ten episodes the series explores multiple Grimm Brothers fairy tales as it follows young Hansel and Gretel as they go on a journey to find the perfect parents. Their parents did something horrible to them causing them to run off and see if the grass is truly greener on the other side.
What Works With A Tale Dark & Grimm
Parents might see that the rating for A Tale Dark & Grimm is TV-Y7 meaning it is suitable for ages 7 and up and bow out — but I cannot stress enough how much fun this series is for parents too. My daughters are 8 and 10 and we had the best time watching this together. Right from the start audiences will be hooked with the hilarious antics from the ravens, and the way that it is unafraid to get dark.
This series has a lot of confidence in children being able to handle a lot more than most people give them credit for. Yes, there are some "gore" and "blood" moments, but as the ravens explain they are done very tastefully. Whenever these parts come up, the animation cuts to a shadow puppet style, making it less scary and more funny.
Speaking of the animation, as a whole it is very impressive throughout each episode. It is visually appealing with a bit of creepy weaved in — think Coraline. All of the characters that Hansel and Gretel meet along the way have a unique look to them. The animation is smooth and really helps to tell these stories in a way that works, considering how dark it is going. A Tale Dark & Grimm walks a line between fear and comedy, and it does it so very well.
Each of the ten episodes flies by considering they are all under 30 minutes long. This is a testament to how well the writing and dialogue is done, and just how fun the script and stories are. All of the episodes pretty much have their own standalone story, while still weaving into a bigger one. As the season goes on, more and more is revealed, making it impossible for viewers to turn away. This one is a very easy binge because it is just ten short episodes — and when each one ends you will be begging for more.
What Doesn't Work With A Tale Dark & Grimm
There isn't a whole lot that doesn't work with this show, to be quite honest. It is the perfect combination of things for kids and adults. Perhaps the biggest thing is that it is unafraid to dark and creepy, so if your little ones are easily scared, it might be a bit too much for them. There is literally a part of the show where Gretel cuts her own finger off, and within the first 10 minutes, maybe less, their parents have cut their heads off. Yes, their own children's heads.
Again, it is actually done tastefully, and the ravens joke enough surrounding it that kids will likely not be as scared as you might think, but these are things that happen. Parents know their own children best, so if they are on the younger side, they might want to skip this one — or have their parents with them watching. That said, it is certainly entertaining enough to keep adults laughing and intrigued in the story.
Unfortunately there are parts to A Tale Dark & Grimm that are quite predictable, but it doesn't take away from the story it is telling too much. These episodes are based on the actual Grimm Brothers fairy tales so they are stories that have been told for many generations. The writing does a decent job of switching it up here and there — the witch in the candy house gets a completely surprising backstory for instance — in order to keep things interesting.
Overall Thoughts
A Tale Dark & Grimm is an unexpectedly wicked and twisted tale that is perfect for spooky season! If you are looking for a series the whole family can have fun with together, this one is it! There are dark and grim moments of course, but there is a lot of humor wrapped up into the story as well. This new Netflix series is absolutely unafraid to dive into the darker side of the Grimm Brothers fairy tales, making to a captivatingly creepy watch.
The animation style is visually pleasing, and it knows exactly when to change things up to make the scary stuff not so scary for little ones. The narrator ravens bring a whole ton of laughter but also do a fantastic job of moving the story right along.
While some parts do get a bit predictable, these are well known stories after all, the script does a great job of changing things up to keep them entertaining. With just ten short and bingable episodes, this a great family watch for the Halloween season!
About A Tale Dark & Grimm
Based on the best-selling book series by Adam Gidwitz, the animated series follows Hansel and Gretel as they run away from home to find better parents…or at least ones who won't chop off their heads! As Hansel and Gretel leave their own story and venture through other classic Grimm fairy tales, unexpected narrators' guide us through their encounters with witches, warlocks, dragons and even the devil himself.
As the siblings roam a forest brimming with menacing foes, they learn the true story behind the famous tales, as well as how to take charge of their destinies and create their own happily ever after. Because once upon a time, fairy tales were awesome.
A Tale Dark & Grimm premieres globally on Netflix on October 8, 2021!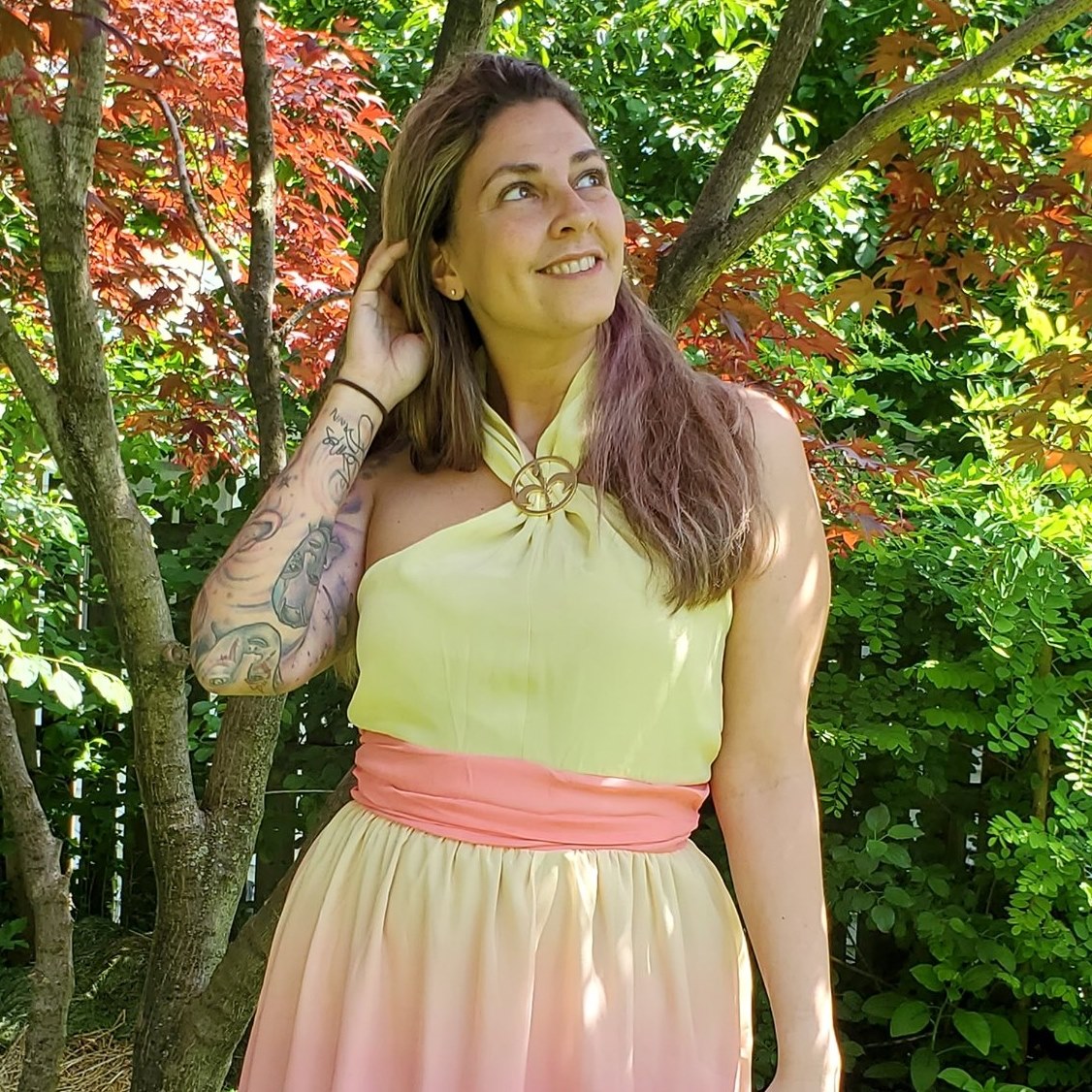 Tessa Smith is a Rotten Tomatoes Tomatometer-approved Film and TV Critic. She is also a Freelance Writer. Tessa has been in the Entertainment writing business for almost ten years and is a member of several Critics Associations including the Hollywood Critics Association and the Greater Western New York Film Critics Association.