If you have a gamer in your life and are struggling with what to gift them this holiday season, look no further, here are my top pick gifts for gamers!
Best Gifts For Gamers
Nintendo Switch
Can't wait to get home to play your favorite Nintendo games? Well, no need to wait! With the Nintendo Switch system, you can play the hottest games at home on your TV, or play in handheld mode while you're on the go. Nintendo Switch lets you enjoy a wide library of games anytime, anywhere.
This includes fun multiplayer games the whole family can enjoy and play together, in addition to titles that are great for relaxation and unwinding. With Nintendo's vast library of games, it's perfect for families, friends and players of all ages. Nintendo Switch is designed to fit your life, transforming from home console to portable system in a snap.
AVAILABLE NOW.
Purchase here.
Nintendo Switch Lite
Looking for another way to play the hottest Nintendo Switch games when you're on the go? With the Nintendo Switch family of systems, players have the choice of a system that best fits their needs and play styles!
The Nintendo Switch Lite system is a dedicated handheld version of Nintendo Switch, and it plays all of the games in the Nintendo Switch library that support handheld mode. With a range of colors that includes coral, yellow, gray, turquoise and the recently released blue, Nintendo Switch Lite is designed specifically for handheld play — so you can jump into your favorite games wherever you happen to be.
AVAILABLE NOW.
Purchase here.
Nintendo Switch OLED
Meet the newest member of the Nintendo Switch family! The new system features a vibrant 7-inch OLED screen, a wide adjustable stand, a dock with a wired LAN port, 64 GB of internal storage, and enhanced audio. Just like Nintendo Switch, Nintendo Switch – OLED Model allows players to play on the TV and share the detachable Joy-Con controllers for right-out-of-thebox multiplayer fun.
And just like both Nintendo Switch and Nintendo Switch Lite, with Nintendo Switch – OLED Model, the system can be taken on the go to enjoy its play-anywhere versatility.
AVAILABLE NOW.
Purchase here.

Game & Watch: The Legend of Zelda
It's dangerous to go alone—take this! Revisit some of the most iconic Legend of Zelda games with retro-inspired hardware, perfect for players and collectors alike. There's also a version of the Game & Watch classic, Vermin, starring Link, and a playable clock and timer.
AVAILABLE 11/12/2021.
Purchase here.
Animal Crossing: New Horizons
Escape to a deserted island and create your own paradise as you explore, create, and customize in the Animal Crossing: New Horizons game. Your island getaway has a wealth of natural resources that can be used to craft everything from tools to creature comforts.
You can hunt down insects at the crack of dawn, decorate your paradise throughout the day, or enjoy sunset on the beach while fishing in the ocean. The time of day and season match real life, so each day on your island is a chance to check in and find new surprises all year round.
AVAILABLE NOW.
Purchase here.
Big Brain Academy: Brain vs. Brain
After picking up this easy-to-learn, tough-to-master game, you'll go brainto-brain with others in a series of fun, family-friendly activities that are sure to test your wits and reflexes. And with the ability for each player to set their own difficulty level, people of all ages and skill levels can play against each other in challenges that will test their memory, analysis, identification skills and more.
In addition to fun multiplayer modes, Big Brain Academy: Brain vs. Brain also includes single-player options in Solo mode, perfect for daily exercises to help finesse and improve your Big Brain Brawn score. These activities are an enjoyable way to start the day or wind down at night. And with the portable power of Nintendo Switch, you can challenge yourself anytime and anywhere!
AVAILABLE 12/3/2021.
Purchase here.
Just Dance 2022
Get ready to get down in the latest Just Dance game! Just Dance 2022 is the ultimate dance game for the whole family, with 40 hot new tracks from chart-topping hits like "Level up" by Ciara, Believer by Imagine Dragons, "Run the world (Girls)" by Beyoncé and more! Play with friends and share the fun with co-op mode or dance the way you like by creating your own personalized custom playlists.
AVAILABLE 11/4/2021.
Purchase here.
MarioKart Live: Home Circuit
Use the Nintendo Switch system to control your kart and watch as it reacts to what's happening in the game as you boost and drift to victory. Your inhome course comes to life on-screen with a view from right behind the driver's seat. Use objects from around the house to customize your courses and add challenge, then watch the game transform your home into the Mario Kart world.
Bring along some friends to race around your custom course in Custom Race or Grand Prix! Just make sure each player has their own Nintendo Switch system, the Mario Kart Live: Home Circuit game and a Mario kart or Luigi kart (sold separately). Whether you want to race Bowser Jr. and the Koopalings in Grand Prix mode, customize an elaborate course, or do laps around the living room with family members, Mario Kart Live: Home Circuit is your window into a new type of Mario Kart experience.
AVAILABLE NOW.
Purchase here.
Mario Party Superstars
Roll your dice and race to get the most stars (and sabotage your opponents) on 5 game boards. Each board is filled with treats and tricks—plant flowers (and Piranha Plants) on the delectable Peach's Birthday Cake board or go intergalactic on the Space Land board. With minigames, star-stealing ghosts, and the troublemaking Bowser, you can turn the tables on your friends and family in an instant. Want to play with far-off friends and family?
All modes can be played online*! So bring the party anytime, anywhere with same-system**, local wireless**, or online* play. Use stickers to praise or pester fellow players as you race across the board collecting stars. All modes support online multiplayer, so you can hop in with friends for a few minigames or a marathon 30-turn match. Victory is just as sweet (and stealing stars is just as satisfying) from anywhere across the globe.
AVAILABLE 10/29/2021.
Purchase here.
Metroid Dread
Acquire new and familiar abilities as you traverse the many environments of this dangerous world. Parkour over obstacles, slide through tight spaces, counter enemies, and battle your way through the planet. Return to areas and use your new abilities to find upgrades, alternate paths, and a way forward. Explore the sprawling map, evade and destroy E.M.M.I. robots, and overcome the dread plaguing planet ZDR.
AVAILABLE NOW.
Purchase here.
Super Monkey Ball Banana Mania
More than 300 lovingly re-created levels and mazes, 12 fun minigames and a delightful cast of characters make their return to the wondrous worlds of Super Monkey Ball in this remaster of the iconic original three Super Monkey Ball games.
AVAILABLE NOW.
Purchase here.
WarioWare: Get It Together
Wario is trying his luck at video games again, but this time he's really getting into it—literally! Help Wario and friends play through a vast array of quick microgames. Each character has a distinct ability, changing the way you tackle each microgame. Conquer microgames solo or with two players together in Story mode on the same screen or via Local Wireless**. Or flex your microgame muscles as you brawl it out or test your reflexes against up to three other players* in Variety Pack.
Then replay your favorite microgames in the Play-o-pedia, complete Missions, and check in weekly for a rotating set of online challenges in Wario Cup.
AVAILABLE NOW.
Purchase here.
Looking for more gaming gift ideas? Check out all these video game reviews.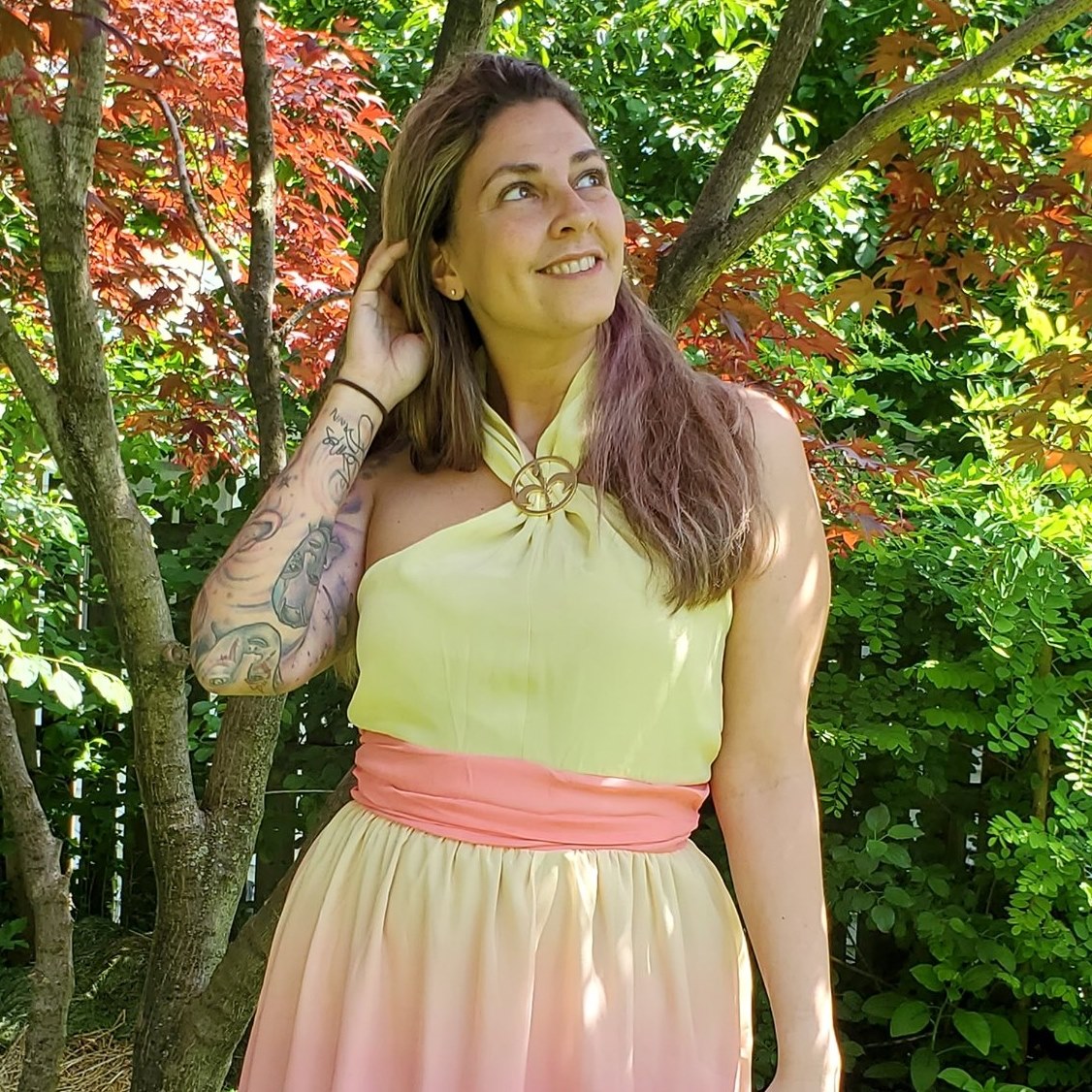 Tessa Smith is a Rotten Tomatoes Tomatometer-approved Film and TV Critic. She is also a Freelance Writer. Tessa has been in the Entertainment writing business for almost ten years and is a member of several Critics Associations including the Hollywood Critics Association and the Greater Western New York Film Critics Association.