Nona, the latest SparkShort to hit Disney+, is filled with heart and is sure to make even the biggest cynic shed some tears.
The newest Disney+ SparkShorts, Nona, is relatable for many reasons. It is about a grandmother, a Nona, who is just trying to watch wrestling. This was her favorite past time with her late husband. However, her grandchild has been dropped off for her to watch, and keeps distracting her from being able to do so. What happens next is heartwarming and emotional — and something anyone with children, or grandchildren, can relate to.
Since this is such a short animated film, it is hard to go into more detail without spoilers. But what I will say is that anyone who has a little one in their life, is sure to be touched by this. All too often we take advantage of the children in our lives, ignoring them and pushing them to the side so we can finish our work, or a TV show, or a movie. Nona shows just how important it is to embrace them, and share your love of things with them.
Writer & Director Louis Gonzales
Writer and Director Louis Gonzales explains during a press day for SparkShorts that he loves comics, cartoons, wrestling, and drawing. These are all things he grew up loving, and still does. This set him down the path of trying to find a job where he could draw for a living, and it looks like he has found it with Pixar.
His idea for his SparkShort Nona started with the grandmother character. He immediately placed her as the supervisor or manager of her apartment building. She is hands on and fixes stuff because that isn't like the grandmothers you see on TV who are normally sweet and quiet. But he needed the rest of the story, and he has always been told to write what you know.
"It dawned on me, this character's a lot like my grandma Pearl. Why? She's a big personality, a strong individual. I love her to death. I was kind of afraid of her when I was young, 'cause I was kind of a shy kid. But here's the important part, she loved wrestling. That was the time that me and her bonded was when she was like, "[Louis?] you love wrestling? I love wrestling too." And I was like, oh my goodness, I have the coolest grandma." – Louis Gonzales
NONA premieres on Disney+ on September 17th!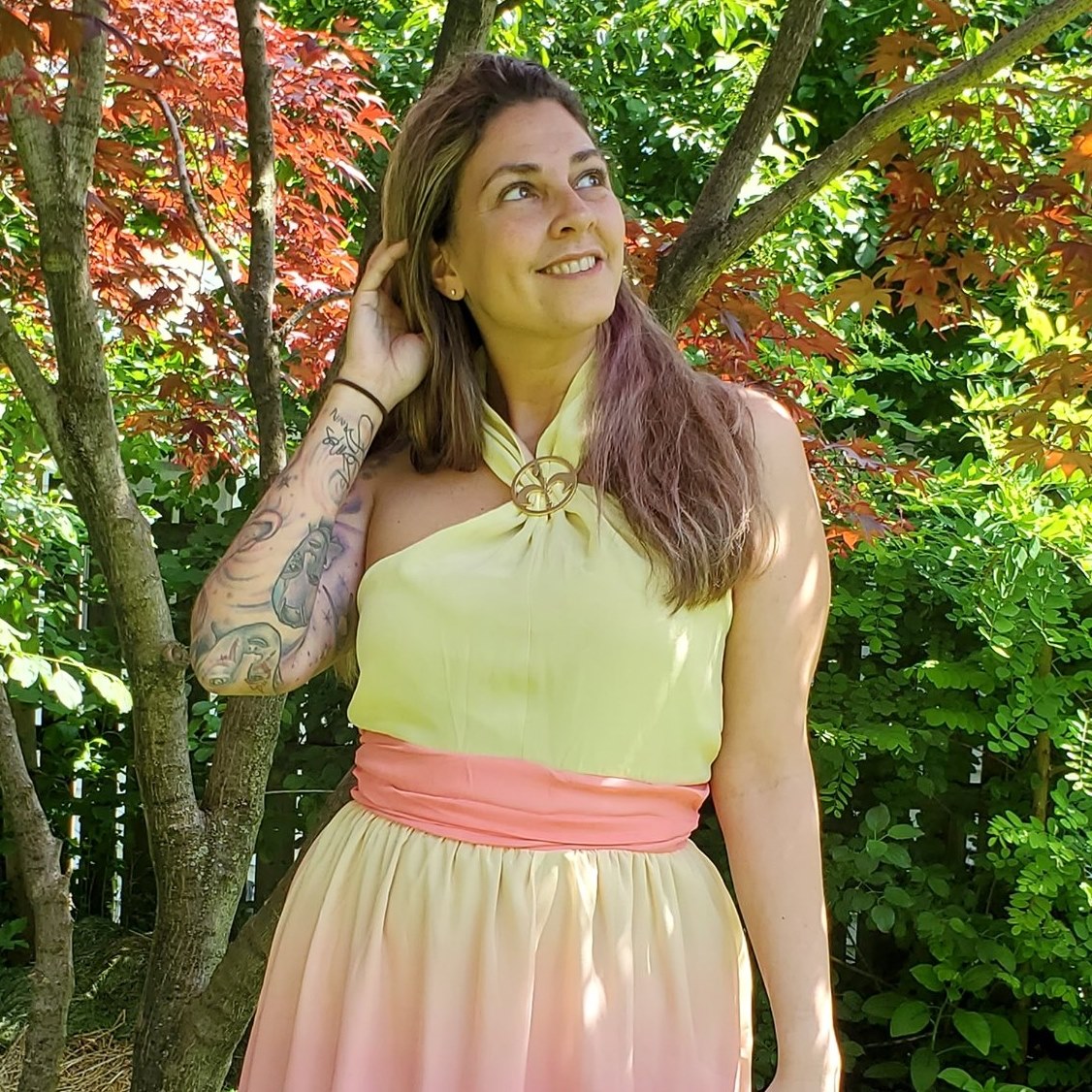 Tessa Smith is a Rotten Tomatoes Tomatometer-approved Film and TV Critic. She is also a Freelance Writer. Tessa has been in the Entertainment writing business for almost ten years and is a member of several Critics Associations including the Hollywood Critics Association and the Greater Western New York Film Critics Association.