My Little Pony: A New Generation is a great introduction to the new ponies that every one will fall in love with, and hilarious fun for the whole family!
Get ready to fall in love with a whole new group of ponies, My Little Pony: A New Generation is pure magic. This hilarious film is fun for every pony in the family with an amazing cast, fantastic animation, and songs that will be stuck in your head for hours on end! Fans that grew up on My Little Pony and are worried about this new one, don't be. It finds several creative and fun ways to connect to the originals, and of course, to Friendship is Magic as well.
This story follows a young Earth pony named Sunny, who is voiced by Vanessa Hudgens, as she teams up with a young unicorn named Izzy, voiced by Kimiko Glenn, as they go on a journey to prove all three pony types were friends long ago. Sunny's father always told her these stories but her friends and neighbors laugh at her, saying she is wrong and they should be terrified of Pegasi and Unicorns.
She refuses to give up hope that her father was right, and that they can all live together in harmony. When Izzy and Sunny run into two Pegasi sisters, Pipp (Sofia Carson) and Zipp (Liza Koshy), their adventure gets kicked up a notch. My Little Pony: A New Generation is a hilarious and heartwarming story about friendship, trust, and bravery.
What Works With My Little Pony: A New Generation
There are so many great things about this new My Little Pony movie, but the first thing that should mentioned is the incredible cast. Of course the voices for the main character ponies are fantastic, but when you throw in supporting characters voiced by Ken Jeong, Jane Krakowski, Phil LaMarr, and Michael McKean, you know you have a stellar voice cast list! Each and every one of them brings something to the table.
The story itself is a ton of fun. There is adventure, surprising twists, nods to the rest of the franchise, and hilariously fun shenanigans! There are also a lot of really great songs that will have viewers bopping in their seats. All of the songs are entertaining, but when Izzy raps it goes to a whole new level! The soundtrack is amazing and sure to be a hit with fans of all ages. We already have some of the songs memorized in our house and it is only a matter of time before we get the dance moves down too.
As for the animation style, there is no denying My Little Pony: A New Generation is gorgeous. The ponies all look so real that fans will want to reach out and pet them. But it isn't just the ponies that look incredible, the scenery does as well. The lands of the Earth Ponies, Pegasi, and Unicorns all have their own touches that make them unique, which is a detail that doesn't feel as important as it actually is.
Fans of the other series, specifically Friendship is Magic, might be a bit concerned about this revamping of things. Let's be honest, a lot of things are changing with this new generation film and upcoming series. However, put those fears aside because they were able to capture the same feeling, lessons, and well, the heart that fans know and love. The best part about Friendship is Magic is the friendship, and these ponies have that down pat!
Not only is a lovable new group and variety of ponies coming together to create to something special, they are flipping hilarious too! There are so many laugh out loud moments in My Little Pony: A New Generation that viewers' cheeks are sure to hurt by the time the movie is over! There are some reoccurring jokes that surprisingly don't get old no matter how much they are used. The humor is spot on and family friendly, making this a film everypony can enjoy together!
What Doesn't Work With My Little Pony: A New Generation
As with most children's movies, the plot is predictable. That is something that adults just have to accept when they watch something like this, but it is not necessarily a bad thing. There a handful of twists and turns in plot that, let's face it, most people are going to see coming.
That said, the final few moments of the film bring in some incredible moments and twists that are a whole lot of fun to discover, even if you thought it was likely it would happen.
The character development is necessary because this is the first time that fans are meeting these ponies. But because there is so much of it, including backstories for a lot of characters, sometime the movie can drag a little. There is always an upbeat song or fun adventure around the corner though, so thankfully those moments do not last very long.
The whole thing clocks in at just 90 minutes which is the perfect length to get to know these ponies, and set up the Netflix series that is supposed to be coming up after this. While it would have been nice to get a few more moments with certain underused characters, there are hopes we will see them pop up in the series and get time with them then.
Overall Thoughts
My Little Pony: A New Generation is a pleasant surprise of a film. Fans of the pervious versions should cast aside all their worries and allow themselves to go all in with this new generation! The ponies are all well cast, ridiculously fluffy, and hilariously fun. They all have their own personalities, just like the Mane Six in Friendship is Magic, and all bring something to the table.
The story itself teaches lessons about being yourself, not judging a book by its cover, and standing up for yourself. Different races can, of course, get along with each other. It is heartwarming that the younger ponies want to prove their elders wrong when it comes to their feelings about the other races of ponies.
My Little Pony: A New Generation focuses on being brave and continuing to stick to your beliefs no matter how many people laugh at you. It is lovely that the younger ponies can see the good in each other, despite what they were always told was the "truth".
This movie also brings with it a collection of catchy new songs that will have ponies of all ages singing and dancing around their living rooms — and that soundtrack is sure to sell out the second it hits stores! My Little Pony: A New Generation has an incredible and talented voice cast for even the supporting roles.
There are many laugh out loud moments, and also some quite emotional ones. Have those tissues handy because you will not only be laughing until you have tears in your eyes, some moments are going to hit you right in your heart until you cry. This movie has something for everypony, and is the standout family film of the year!
Hilarious jokes, star studded voice cast, gorgeous animation, a bopping soundtrack, and a great introduction to the new generation of ponies.
About My Little Pony: A New Generation
The unimaginable has happened…Equestria has lost its magic! Earth Ponies, Unicorns, and Pegasi are no longer friends and now live separated by species. But idealistic Earth Pony Sunny (Vanessa Hudgens) is determined to find a way to bring enchantment and unity back to their world.
Teaming up with open-hearted Unicorn Izzy (Kimiko Glenn), the pair travel to faraway lands where they encounter the likes of charismatic and brave Pegasi Pipp (Sofia Carson) and Zipp (Liza Koshy) and the ever-responsible fellow Earth Pony Hitch (James Marsden).
Their mission is full of misadventures, but these new best friends each possess their own unique and special gifts that may be just what this ponyverse needs to restore magic and prove that even little ponies can make a big difference.
My Little Pony: A New Generation premieres globally on Netflix on September 24, 2021!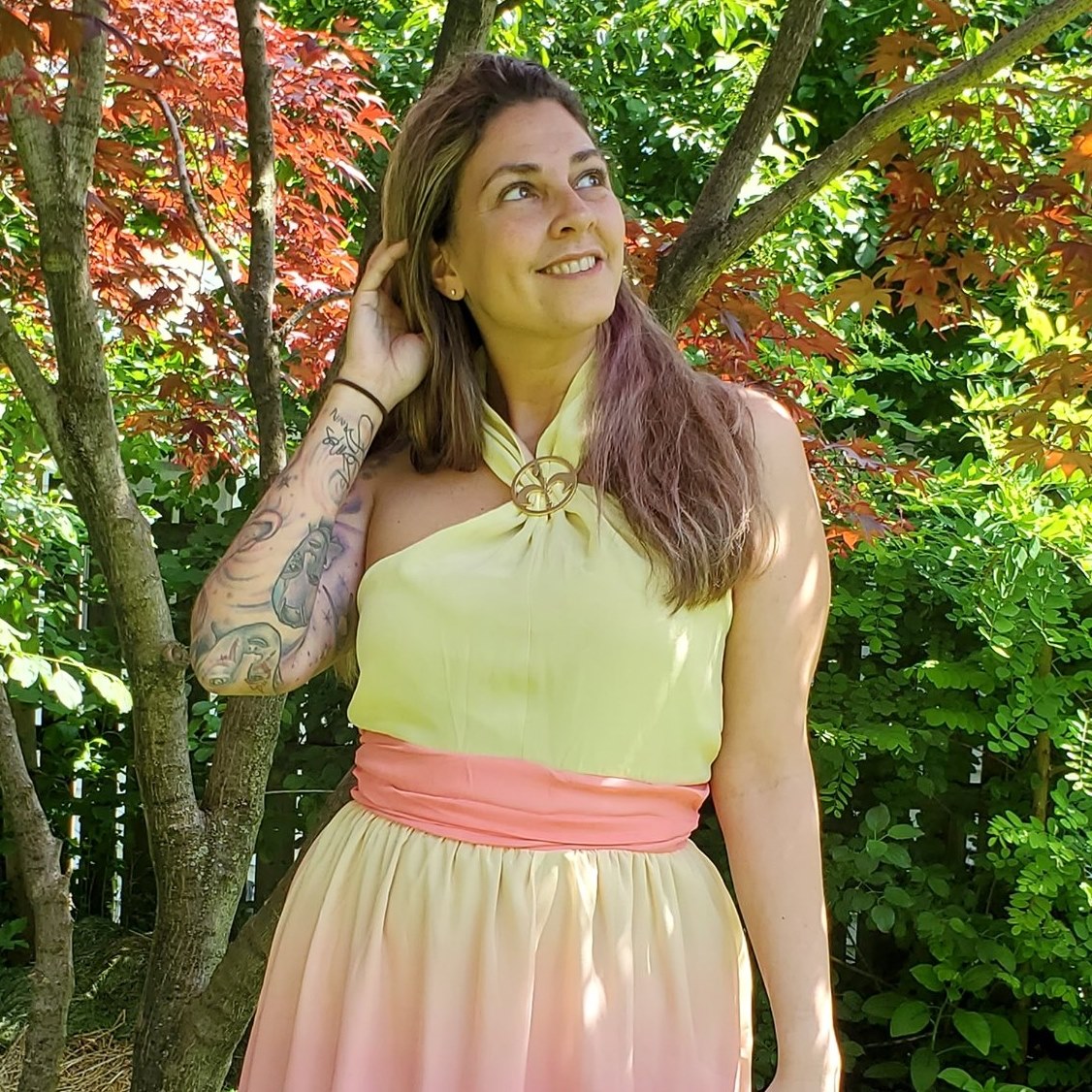 Tessa Smith is a Rotten Tomatoes Tomatometer-approved Film and TV Critic. She is also a Freelance Writer. Tessa has been in the Entertainment writing business for almost ten years and is a member of several Critics Associations including the Hollywood Critics Association and the Greater Western New York Film Critics Association.