My Little Pony: A New Generation hits Netflix on 9/24 and in this cast interview with Kimiko Glenn & Liza Koshy they talk all about it!
My Little Pony: A New Generation is a pleasant surprise of a film. Fans of the pervious versions should cast aside all their worries and allow themselves to go all in with this new generation! The film has a stellar star-studded cast including the talented Kimiko Glenn, who voices Izzy, and Liza Koshy, who voices Zipp.
My Little Pony: A New Generation Cast Interview
During the My Little Pony: A New Generation press day, Mama's Geeky participated in an interview with some of the cast, Kimiko Glenn and Liza Koshy! We discussed the legacy that is My Little Pony, what their cutie marks would be, and so much more! These two ladies are friends in real life, and say that it is always fun when they get to work together on a project — but especially one as special as My Little Pony.
In the interview Kimiko jokes that she has cornered the Equestrian market for Netflix, as she also voices Horse on the incredibly popular Centaurworld.
What Does It Mean To Be A Part of My Little Pony?
Most women who were born in the 80s or 90s grew up on My Little Pony, and so Kimiko and Liza fall into that category. So how does it feel to be a part of the iconic franchise? Amazing, they both said. You don't say no to My Little Pony, they joke.
"[It was] the least I could do to thank them for raising me in this world and all the evergreen timeless messages that we all accidentally learned while watching this beautiful colorful world before us as kids. Then watch it as an adult and cry. To be a part of it is such an honor." – Liza Koshy
"When they came to me I got to know the character of Izzy a little bit. She's so open and bright and accepting, and open hearted — she's so friendly! It's technically children's programing but it's for the family. Anyone can enjoy it. What really warms my heart and what's important to me is knowing these messages exist and are out there for kids. You learn without knowing you're learning." – Kimiko Glenn
What Would Their Cutie Marks Be?
The characters in My Little Pony all have their own unique cutie marks that help to define their specific skill set. So of course we needed to know what cutie marks Kimiko and Liza would have.
"This is really cheesy, I feel like it would be the sparkle emoji. I always have said as a kid I felt this sparkle, and it's very Izzy of me, I know, but I have always felt this sparkle – this innate belief in myself. Feeling like I had something to offer, feeling like I was unique and special and like I have to hold onto that for dear life and never let it go. As adults, as we grow older, it's hard to hold onto that and hold onto your inner child and remember how to be playful and open." – Kimiko Glenn
"My cutie mark would be a charcuterie board. Because you get a little taste of everything. You're not gonna get bored dabbling in the snack department. I love being able to give different flavors of who I am as I evolve and give different tastes of what I'm interested in or from projects that align myself with. It all comes down to that sparkle and what makes me light up inside too." – Liza Koshy
How Do They Relate To Their Characters?
Izzy and Zipp are two extremely fun character who become great friends over the course of My Little Pony: A New Generation, so we asked during the cast interview how Kimiko and Liza relate to their characters — since they are good friends in real life too.
"I was drawn to the character because of the way she's drawn. She's so different than any little pony that I've ever seen in the My Little Pony world before and I am so happy that this new generation and the creators, cast, and crew and animators are really embracing what the world really does look like now, which is Zipp Storm. She embodies both masculine and feminine traits. She is this androgynous energy of sorts. It's just showing young boys and girls and all people that it's ok to embody this boyish charm but also these girlier traits of yours." – Liza Koshy
"In a similar way Izzy accepts herself wholeheartedly. She knows nothing else. She's open and honest and genuine, and inviting and welcoming and curious. Those are aspects of her that I want to model my life after. I tend to sign on to characters that I aspire to be in a lot of ways." – Kimiko Glenn
We hope you enjoyed this My Little Pony: The Next Generation cast interview! Be sure to get to know Izzy and Zipp when it comes to Netflix on September 24th!
About My Little Pony: A New Generation
The unimaginable has happened…Equestria has lost its magic! Earth Ponies, Unicorns, and Pegasi are no longer friends and now live separated by species. But idealistic Earth Pony Sunny (Vanessa Hudgens) is determined to find a way to bring enchantment and unity back to their world.
Teaming up with open-hearted Unicorn Izzy (Kimiko Glenn), the pair travel to faraway lands where they encounter the likes of charismatic and brave Pegasi Pipp (Sofia Carson) and Zipp (Liza Koshy) and the ever-responsible fellow Earth Pony Hitch (James Marsden).
Their mission is full of misadventures, but these new best friends each possess their own unique and special gifts that may be just what this ponyverse needs to restore magic and prove that even little ponies can make a big difference.
My Little Pony: A New Generation premieres globally on Netflix on September 24, 2021!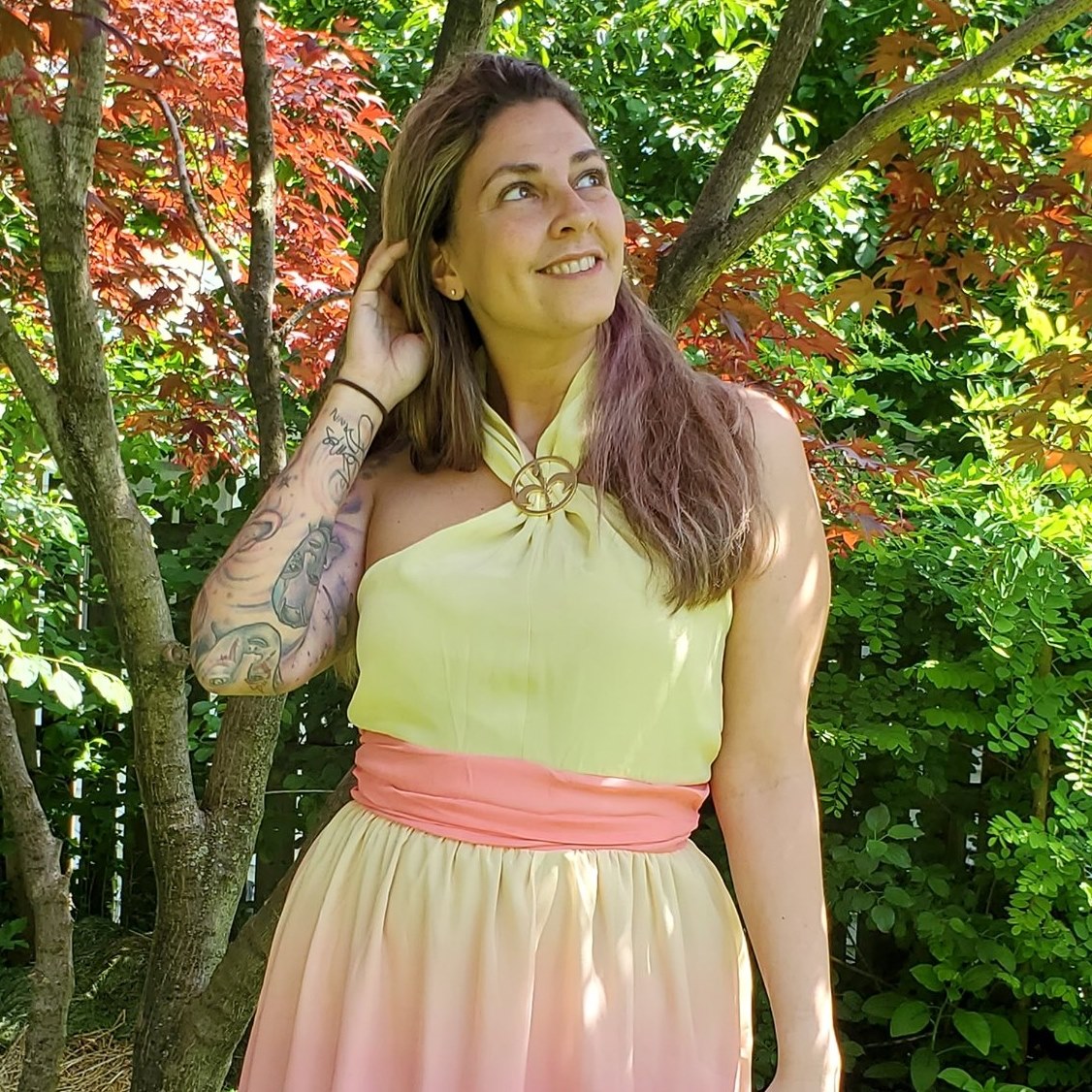 Tessa Smith is a Rotten Tomatoes Tomatometer-approved Film and TV Critic. She is also a Freelance Writer. Tessa has been in the Entertainment writing business for almost ten years and is a member of several Critics Associations including the Hollywood Critics Association and the Greater Western New York Film Critics Association.