Sir Ben Kingsley discusses his return to the MCU as Trevor Slattery in Shang-Chi and the Legend of the Ten Rings in this interview.
When fans discovered Iron Man 3 was going to bring the Mandarin to the Marvel Cinematic Universe, they were thrilled. But when the movie actually cast Sir Ben Kingsley as an actor who would be portraying the famous comic book villain, not many embraced the twist. Shang-Chi and the Legend of the Ten Rings brings back that actor, Trevor Slattery, and in this interview with Sir Ben Kingsley he discusses coming back to the MCU.
Kingsley explains that when Marvel President Kevin Feige first told him about the real role he would have in Iron Man 3, he joined the team gladly. Feige actually went out to his home in Oxfordshire to introduce him to the idea that he was playing two entirely different personalities – an actor portraying a master villain is how Feige put it.
Kingsley admits that he grew very fond of Trevor, so was happy to reprise the role. "He has his vulnerabilities. He has his history. He has his issues and I think that he found in himself perhaps moments of empathy and kindness. Basically he's a very kind man. I think that shows in our lovely scenes with Nora and I. There's a wisdom that he doesn't believe he has that he does have."
He was happy to come back as Trevor Slattery in Shang-Chi and the Legend of the Ten Rings, and fans will likely be happy with the outcome.
"I enjoyed working in this film because it is all about potential and it is about finding the original self that we were born with that gets distorted and tarnished and then you do this amazing journey, and you get back to your original self. So, I think that dear Trev has an opportunity to think, you know what? I might be quite good at this. You know? Or there's something in me… I think the mother in him — he's very fond of his mother and he quotes his mother in the film — that is that child parent relationship. He doesn't mention his father. But he mentions his mother." – Sir Ben Kingsley
Kingsley also touches on the impact on society that Shang-Chi might have, and that Director Destin Daniel Cretton intends for it. "When you hear Destin, you know that the motives behind telling this story are pure, crystal clear, lucid, pure motives."
He goes on to say that the motives are life enhancing and not patronizing because it is done in such a beautiful way. Shang-Chi and the Legend of the Ten Rings is about memory, ancestry, loss, and families torn apart and reunited. "If your motives are pure as a storyteller, the angels will come to assist you with that story. To quote an author whom I admire greatly, to tell a story is to heal."
"I think that this story, because it's so beautifully told, and so rich, will ultimately be healing because it's not propaganda. It's just a really beautiful story. Trevor, of course, is a Shakespearean actor and he finds himself transported into a completely exotic environment, but he survives.

As soon as I arrived on set, the fact that my colleagues were from a different culture was completely immaterial and irrelevant. We are actors together. We live on empathy and transformation. And this is our currency. All the rest is irrelevant. And if we can demonstrate that energy, I think it will ultimately be soothing and healing and people will realize there's very little difference in storytelling and very little difference in our hearts. " – Sir Ben Kingsley
About Shang-Chi and the Legend of the Ten Rings
Marvel Studios' Shang-Chi and The Legend of The Ten Rings stars Simu Liu as Shang-Chi, who must confront the past he thought he left behind when he is drawn into the web of the mysterious Ten Rings organization. The film also stars Awkwafina as Shang-Chi's friend Katy, with Michelle Yeoh as Ying Nan, and Tony Leung as Xu Wenwu, Shang-Chi's father; as well as Meng'er Zhang, Fala Chen, Florian Munteanu, Benedict Wong, Yuen Wah, Ronny Chieng, Zach Cherry, and Dallas Liu.
Shang-Chi and The Legend of The Ten Rings is directed by Destin Daniel Cretton and produced by Kevin Feige and Jonathan Schwartz, with Louis D'Esposito, Victoria Alonso and Charles Newirth serving as executive producers. Dave Callaham & Destin Daniel Cretton & Andrew Lanham wrote the screenplay and the screen story is by Dave Callaham & Destin Daniel Cretton.
Shang-Chi and The Legend of The Ten Rings hits theaters September 3rd!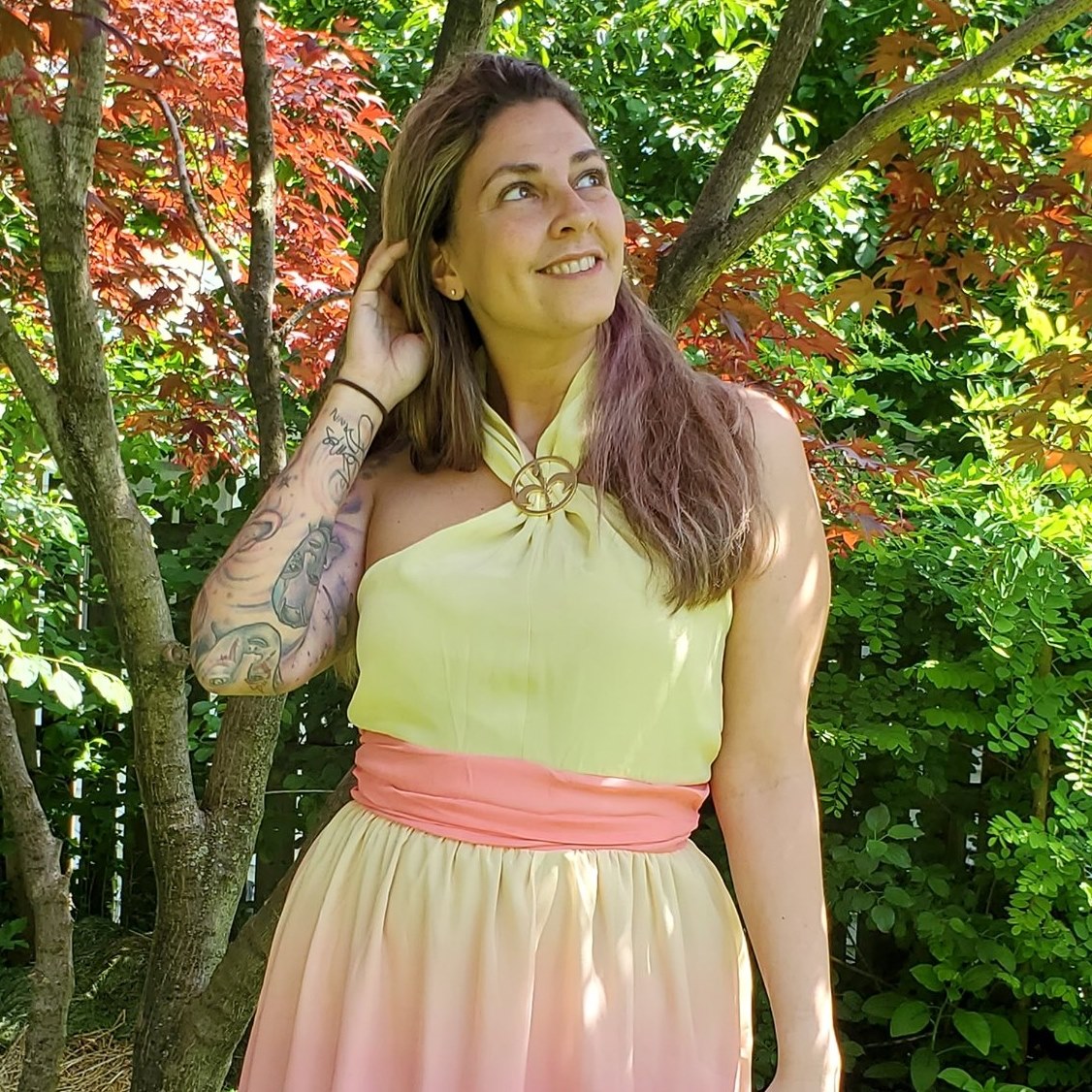 Tessa Smith is a Rotten Tomatoes Tomatometer-approved Film and TV Critic. She is also a Freelance Writer. Tessa has been in the Entertainment writing business for almost ten years and is a member of several Critics Associations including the Critics Choice Association, Hollywood Critics Association, and the Greater Western New York Film Critics Association.