Marvel's What If…? throws fans headfirst into the multiverse as it explores how one small change can effect the entire timeline. It should be said that this review is based solely on the first three episodes of Marvel's What If…?
Marvel's What If…? explores the idea that one small change can disrupt an entire timeline and change the course of events — much like was explained in the Disney+ series Loki. From the very beginning of the first episode, this show gets intense and viewers will be hooked. Minds will be spinning and racing, as they try to figure out exactly where each twisted reality is leading, and if any of this will change the course of the MCU at all.
What If is originally a comic book series that explores this same thing with popular issues like What If Dr. Doom Had Become A Hero? and What If Uncle Ben Had Lived?. There are even some issue that sort of came to be in the MCU like What If The Hulk Had Bruce Banner's Brain? and What If Jane Foster Found The Hammer of Thor? ( she will be taking on the role of Mighty Thor in Thor: Love and Thunder).
The Disney+ show is very similar, however it dives into the choices made specifically in the Marvel Cinematic Universe such as What If Peggy Carter Took The Super Soldier Serum? and What If The Ravagers Took T'Challa Instead Of Peter Quill?. The stories that this show is exploring are extremely intriguing, and offer up some very good points. It is so interesting to learn how one small change of events can complete alter the reality that we know.
What If…? is an animated show that is also very Marvel-esque — it almost feels live action at times, but being animated allows them to do so much more with it. There is a ton of incredible action, important dialogue, and many familiar faces. Sure, some of the live action actors are not voicing the animated versions of their characters, but that doesn't really take away from the show or storylines. It is noticeable, but nothing that ruins the show by any means.
Certain shots come right out of the film, and it is so fun to see them in this style of animation, and then almost immediately have your world rocked when things veer off the path you already know. The visuals in this show is stunning, with certain scenes looking extremely picturesque — especially when viewers see The Watcher looking over everything, and not interfering. It makes everything feel like it is on a grander scale, and I love that about it. A massive universe — multiple universes – a multiverse – each one with its own story and purpose.
The opening, which seems to be the same for every episode, or at least the first three, continues to give chills watch after watch. Jeffrey Wright's voice is strong, mysterious, and together with the visuals gives off some major Twilight Zone vibes. It perfectly sets up this bizarre show that is willing to go just about anywhere to make a point — we are getting MARVEL ZOMBIES you guys. Simply amazing.
It is so insane to think that one tiny change in history can have such a widespread effect. What I love about this show is that it can go into depth in thirty minutes about the snowball effect one small difference can make — sometimes creating a massive change, and sometimes not as big as a change as you might expect. Some changes are for the better, and some for the worse. But all are fun to explore and deep dive into.
Will all of the What If…? episodes be connected into a cohesive season (or seasons)? After watching the first three episodes it is hard to tell. There is a thing that happens at the end of episode 2, that leads me to believe we will be getting more of the story at another time. The Watcher is very clearly the connection between the episodes, and so while they are, of course, somewhat related, it does seem that these are stories plucked from infinite timelines.
While it is also unclear if any of the stories told in Marvel's What if…? will be canon to the entire Marvel Cinematic Universe just yet, it certainly feels like experiencing these stories from the multiverse relates to the end of Loki. There are already rumors of a live action Captain Peggy Carter, which would mean that at least something from this show effects the MCU. Doctor Strange 2 is called Multiverse of Madness, so is there a connection there? Only time will tell – no pun intended.
If the first three episodes are any indication for what is to come, we are all in for a wild ride! Even if this show doesn't connect to the greater MCU, is sure is a blast exploring what could have been.
Marvel's very own version of the Twilight Zone, What If…? gets dark with some unexpected twists and turns as we dive headfirst into the multiverse.
About Marvel's What If…?
"What If…?" flips the script on the MCU, reimagining famous events from the films in unexpected ways. Marvel Studios' first animated series focuses on different heroes from the MCU, featuring a voice cast that includes a host of stars who reprise their roles. The series is directed by Bryan Andrews; AC Bradley is head writer.
Marvel's What If…? comes to Disney+ on August 11th.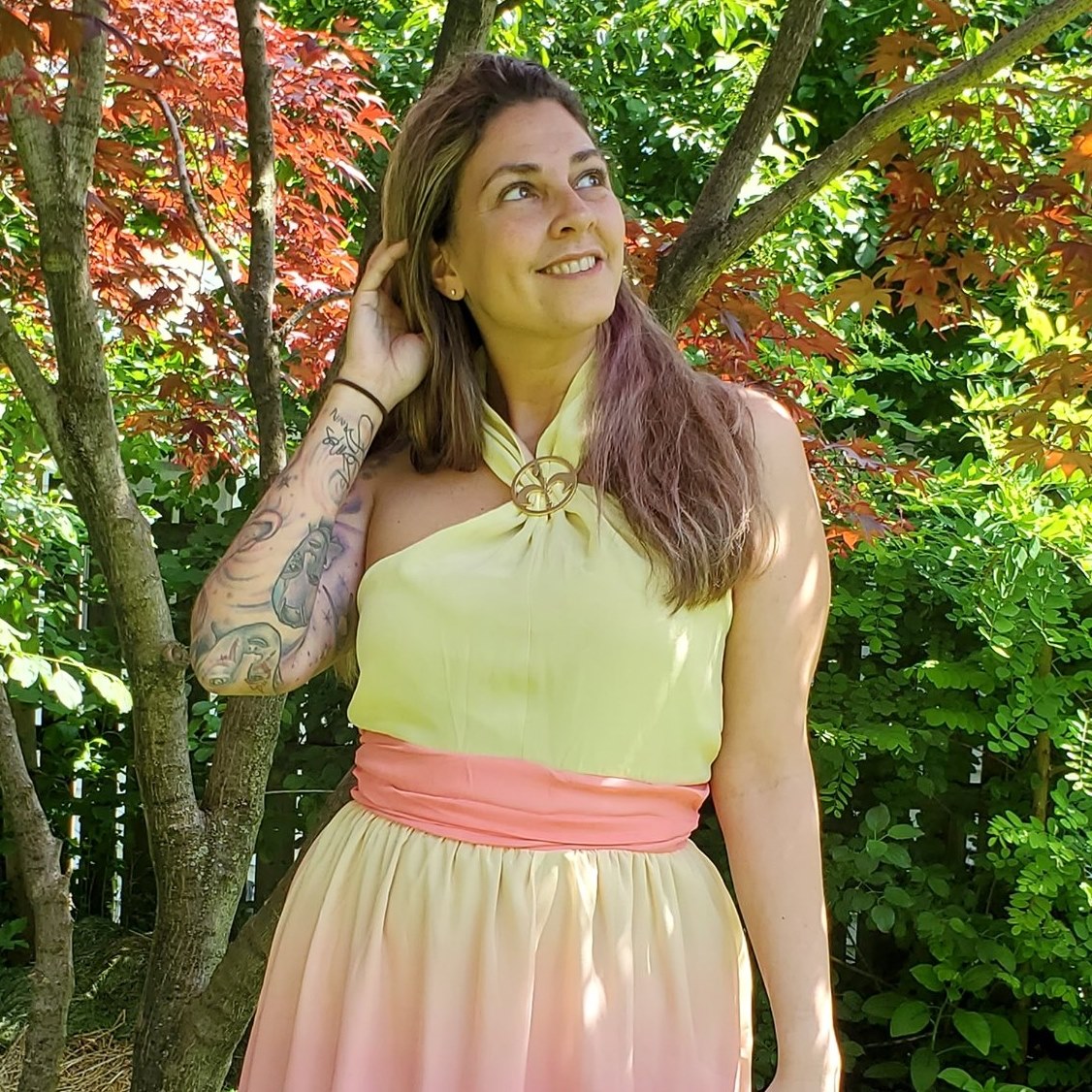 Tessa Smith is a Rotten Tomatoes Tomatometer-approved Film and TV Critic. She is also a Freelance Writer. Tessa has been in the Entertainment writing business for almost ten years and is a member of several Critics Associations including the Hollywood Critics Association and the Greater Western New York Film Critics Association.