Avengers Campus is the ultimate dream trip for any Marvel fan — there is food to eat, Avengers to meet, rides to ride, & shows to watch!
Avengers Campus is located at California Adventure at the Disneyland Resort in Anaheim, California and if you are a Marvel fan, this is a must visit location! Due to Universal Studios Orlando, there is not a whole lot of Marvel characters that can roam around at Walt Disney World in Florida, but boy does Disney make up for it at their California resort!
The music that is playing over the speaker system as you enter is sure to instantly transport you to a place where all your favorite Marvel superheroes — and villains — are real. This place truly feels like Avengers Campus. Everywhere you look there is something relating to the Marvel Cinematic Universe — from the Sanctum Sanctorum, the Quinjet, Avengers to chat with, and delicious themed foods to eat, Disney has thought of everything!
Enjoy this ultimate guide to Avengers Campus so you know everything that you absolutely cannot miss when you visit.
Eat Delicious Food
What is a theme park trip without food? Boring. There is no short supply of amazing things to be enjoyed at Avengers Campus with three places to eat your way through.
Pym Test Kitchen & Tasting Lab
The Pym Test Kitchen & Tasting Lab is extremely cool just to go in and explore. It fully embraces that Ant-Man can change size, by mixing large and small food sizes. With lots to eat, I couldn't sample everything, but what I did eat was delicious!
The breakfast options are:
Calculated Breakfast = E x 2 + (B+P)/T
Eggs Two Ways with Smoked Bacon, crispy Potato Bites and Focaccia Toast
$10.99
Impossible™ Quantum Garden Breakfast
Plant-based Folded Omelet with Impossible™ Breakfast Sausage, crispy Potato Bites and Focaccia Toast
$12.49
Ever-expanding Cinna-Pym Toast
Baked Pym Particle Bread and Egg Custard with Cinnamon-Sugar Topping, a Fried Egg, Smoked Bacon and Maple Syrup
$12.49
I chose the Ever-expanding Cinna-Pym Toast which tastes a lot like a bread pudding. It is extremely satisfying and filling, and a great way to start your day off in the parks. The egg was a nice touch, but the bacon a bit too crispy for my liking. It comes with an adorable tiny fork too!
Lunch and Dinner options:
Pym-ini Sandwich
Salami, Rosemary Ham, Provolone and Sun-dried Tomato Spread on Toasted Focaccia, served with Marinara Dipping Sauce and Arugula Salad
$14.49
Family-sized Pym-ini
Salami, Rosemary Ham, Provolone, and Sun-dried Tomato Spread on Toasted Focaccia with Marinara dipping Sauce, Potato Bites, and Arugula Salad. Serves 6-8 guests.
$99.99
Not so Little Chicken Sandwich
Fried Chicken Breast, Teriyaki and Red Chili Sauces, and Pickled Cabbage Slaw on Brioche, served with crispy Potato Bites
$15.49
Caesar Salad and Colossal Crouton
Hearts of Romaine, Kalamata Olives, Pickled Onions, Caesar Dressing, Garlic Crouton and Parmesan Crisps
$12.49
PB3 Superb Sandwich
warm PB&J with Banana and Candied Bacon on Pym Particle Bread, served with Micro Banana Smoothie and crispy Potato Bites
$12.99
While everything sounds really delicious, I went with the Not so Little Chicken Sandwich. The brioche bun was a bit too toasted, but small enough that if you skip it you don't feel like you are wasting money. I am not a big slaw fan, but tried a few bites anyways, and it was alright. The friend chicken breast with the sauces was amazing though, and something I will dream about until I can have that flavor mixture again!
While I didn't enjoy any of the drinks at the Pym Tasting Lab this time, they do have a lot to offer!
Terran Treats
Terran Treats is a small snack cart located by Mission Breakout, the old Tower of Terror ride that is now Guardians of the Galaxy themed (and so much better than the original). There are two options to choose from, but having a sweet tooth, you know I had to try them both.
Cosmic Cream Orb
Like a crisp Terran Cream Puff filled with Whipped Raspberry Cheesecake
$6.25
This cream puff has the perfect combination of chocolate and whipped filling. It is a bit small for the price that you pay, and is not really a sharable size unless you plan to get both treats this cart offers, or just want a very small snack. However, it is totally worth it because it tastes amazing.
Like a Terran Pineapple Churro
$5.75
This churro is my favorite of the two treats. It is also smaller than I expected, however, it is a much better deal for the price, as it is cheaper than the Orb. The pineapple flavor is bold, and this is a more manageable dessert for sharing. It seems about the same size as a regular churro, just spiraled. Disneyland churros are better than Disney World ones anyways, but this one is what dreams are made of!
Shawarma Palace
There are two Shawarma Palace carts in Avengers Campus — one in the heart of Avengers Campus near Avengers Headquarters and just outside the Avengers Campus entrance area. If you have seen Avengers, then you know the famous end credit scene where they are all enjoying Shawarma, and don't lie, this has made you want to try it. Now you can!
New York's Tastiest
Chicken Shawarma Wrap, Garlic Spread and Coconut Yogurt-Tahini Sauce with Pickled Vegetables
$12.99
Impossible™ Victory Falafel
Plant-based Falafel and Cauliflower Wrap, Garlic Spread, Hummus and Coconut Yogurt-Tahini Sauce with Pickled Vegetables
$12.99
Side Coconut Yogurt-Tahini Sauce $.89
I enjoyed the New York's Tastiest and let me tell you, it was everything I imagined it would be. The flavors are spot on and the wrap is fluffy and filling. Be sure to dip it in the sauce, or you will truly be missing out!
Meet The Avengers
There are many Avengers out and about around Avengers Campus that you can chat with and take a photo with! The times are sporadic, which does make it hard to plan ahead, however, the lines don't ever get too bad. Nothing more than a ten minute wait, at least when I was there.
Characters include Spider-Man, Black Panther, Iron Man, Thor, Captain Marvel, Captain America, Ant-Man, and more!
Superhero Pose For Photo Opps
What would Avengers Campus be without multiple photo opportunities! Besides the obvious like character meet and greets, and pictures in front of Avengers Headquarters, there are fun ones themed to the Disney+ shows like WandaVision, Loki, and Falcon and the Winter Soldier.
Don't miss the Captain marvel photo opp with her plane or visiting the Sanctum Sanctorum!
Witness Epic Shows
Of course there are also some shows to watch that take place in Avengers Campus. Every so often a stunt show featuring Black Widow, Black Panther, and Taskmaster will take place. This one is a lot of fun to watch and extremely impressive when it comes to the hand to hand combat stunts that are taking place.
At night, you can visit the Sanctum Sanctorum and see Doctor Strange in action as he needs your help to cast a spell to protect Avengers Campus. You might even spot Thor during show!
Slay Spider-bots In Web Slingers
While Mission Breakout has been around for a while, there is a new ride at Avengers Campus! Web Slingers takes Marvel fans on a journey as they help Peter Parker and Spider-Man take out the Spider-Bots that are infesting the lab.
This ride is a lot like Toy Story Mania, except instead of pulling on a rope to shoot things, riders wear 3D glasses and use their arms. It is necessary to fling your arms around like you are shooting webs in order to take out Spider-Bots and other items. Your score is added up, against the others in your cart — which fits 4 across.
There is a preshow featuring Tom Holland as Peter Parker and Spider-Man, that is cute and funny. There are lots of things to look at in his lab, as well as some fun decorated lockers on the way to the loading area.
Web Slingers is an absolute blast but also VERY exhausting. Don't burn yourself out too early or might tire out by the big boss fight at the end!
Mission Breakout
Mission Breakout has been a part of California Adventure for a long time, but it is now a part of Avengers Campus. Just because it is not a brand new ride, doesn't mean it isn't worth riding! One of the best in the park!
Check out this video from my day at Avengers Campus!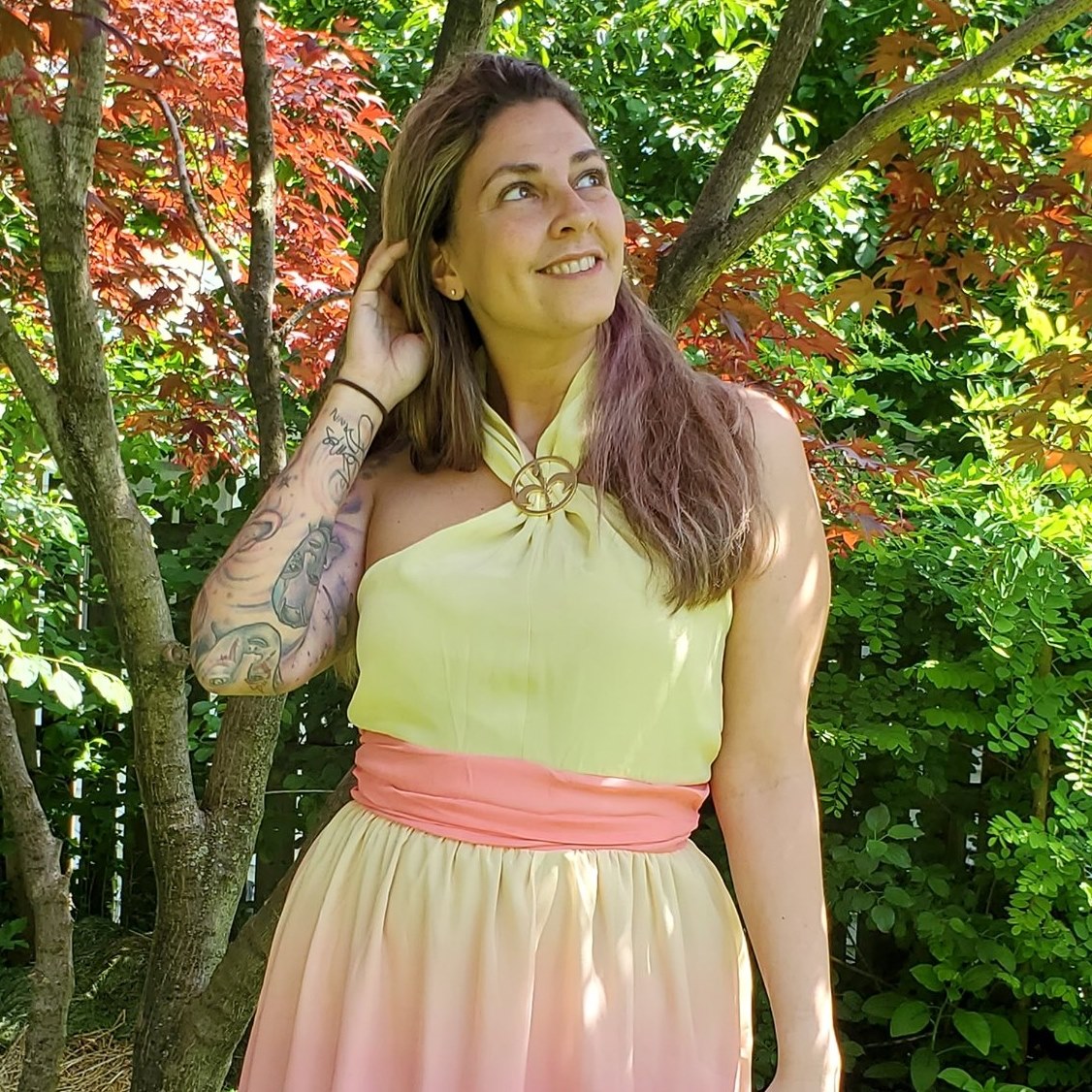 Tessa Smith is a Rotten Tomatoes Tomatometer-approved Film and TV Critic. She is also a Freelance Writer. Tessa has been in the Entertainment writing business for almost ten years and is a member of several Critics Associations including the Critics Choice Association, Hollywood Critics Association, and the Greater Western New York Film Critics Association.