James Gunn's The Suicide Squad is what fans gets when a director is allowed to create exactly what they envision – a masterpiece.
I am going to be totally honest here – I didn't love the first Suicide Squad. I didn't even like it. But when James Gunn was put at the helm of The Suicide Squad I was immediately on board. Not only is a genius when it comes to filmmaking, he has proven himself with ensemble movies filled with obscure comic book characters (Guardians of the Galaxy anyone?). Then, the more he shared about how Warner Bros. was letting him have full creative control, the more hyped I got. The Suicide Squad is James Gunn going full James Gunn — and it is GLORIOUS.
Gunn himself tweeted that everything in The Suicide Squad is a spoiler, and so they had to be really careful about what they chose to share in the trailers. I cannot agree with this statement more. This review might seem vague at times, and that is why. I refuse to give anything away because this is a movie that should be experienced for the first time with fresh eyes.
For example I have been asked about the soundtrack a lot. Trust me when I say it is brilliant, and in true James Gunn fashion each and every song is a part of the story, and takes those scenes to the absolute next level. The soundtrack itself is another character in the movie, and I feel it is best to not know the songs ahead of time. Just know that James Gunn knows what he is doing when it comes to music choices.
It is so very clear that James Gunn was given no restrictions and was allowed to whatever he wanted to with this movie. Because of that, everything comes together perfectly. Every single scene and piece of dialogue ties into the greater picture. There is not one Squad member that viewers will not fall in love with. The reason the first one did not work so well is because the audience was not given the time or resources to make them feel for the characters. With Gunn's version, they will connect with the first character to die just as much as those that get quadruple the screen time because of character building. Each of them is given their time to shine.
Even with a packed cast, and a love for every The Suicide Squad character, there are some standouts. Daniela Melchior plays Ratcatcher 2 and she is the heart and soul of this movie. Well, at least one of them. Coupled with her most trusted rat friend, Sebastian, moments surrounding her made me shed the most tears. What an incredible performance. I can't believe she made me care about rats.
Nanaue, AKA King Shark, voiced by the amazing Sylvester Stallone, has some of the best moments in the entire movie as well. He is such a lovable shark-man — even if he likes eating people. He brought a whole new meaning to "nom nom". John Cena (Peacemaker) and Idris Elba (Bloodsport) also deliver stellar performances, especially when their competitive nature starts to show. This has me HYPED for the Peacemaker HBO Max series — it can't come soon enough. Of course, Joel Kinnaman continues to be fantastic as Rick Flag.
Michael Rooker looks amazing with his long Savant hair, and is the focus of one of my favorite scenes (OK, you got me, every scene is my favorite, but still!). Polka-Dot Man, played by David Dastmalchian, may have one of the weirdest and most obscure powers in the DC Universe, but he was one of the most subtle standouts of the movie. Perfectly delivered lines, facial expressions, and several shining moments make him one of my favorites (I really do love them all though).
Starro totally delivers as an off the wall villain. Leave it to James Gunn to take a giant alien starfish, make it a villain, and not have it look ridiculous. Starro looks TERRIFYING, even though he had the potential to look very silly! Thinker, played by Peter Capaldi, is so good at subtly stealing the scenes he is in. I could continue to recognize very single member of this cast but it would get repetitive, because they all delivered amazing performances — even if their role was big, or small.
Harley Quinn is one of my favorite DC characters from the comic books, and while I believe Margot Robbie was born to play her, I haven't felt that she was given the correct writing and direction to take her all the way — until now. This is hands down Robbie's best performance as Harley, and the best written and directed Harley seen on the screen to date. She is brutal, badass, a little bit crazy — all unapologetically. Many of her actions in The Suicide Squad had me going "YUP! That's my Harley."
There are so many components to this movie that all come together to create something truly special. The cinematography takes everything to the next level. Nearly every scene in this movie could be framed and hung on a wall — yes, even the bloody ones. Never in a million years would I have guessed some of the most disgustingly gory scenes in a film, could be so freaking beautiful at the same time, which proves the VFX team is clearly one of the best out there today.
The way "chapters", for lack of a better word, change in this movie is insanely creative and brilliant. The score, even taking the epic soundtrack out of the picture, is brilliant. The colors, the sweeping shots, the costumes, the scale, the comedy, the gore, the action, the blood — there is nothing at all that made me think "meh, I could take it or leave it". Every single shot and every single piece of dialogue has something to contribute to the greater good of this movie. Everything is done for a reason.
In The Suicide Squad, it can go from one of the most bizarre, bloody, gore-fest action scenes to something that will have the entire audience cracking up so hard they have tears in their eyes — and it WORKS. This movie gives fans everything they could have dreamed of and more. It is action packed, the fight scenes are BANANAS, the comedy is perfectly timed and never falls flat, there is real, honest character arcs and development, and the story is raw, emotional, heartbreaking, heartwarming, and FUN.
The Suicide Squad is 2 hours and 12 minutes long and it never dragged or lost its footing. In fact, it flew by. It is very obvious that every single person working on this movie had the time of their lives, and that is part of why it works so well. Letting creators, create. What a concept.
As hard as I tried, there was no coming up with a negative to this movie. There's not one joke that missed, not one mediocre action sequence, and not one CGI mishap. It is the perfect length, the perfect cast, the perfect amount of action, comedy, and gore — and it all comes together to tell a heartwarming and emotional story. In short, The Suicide Squad is a pure masterpiece, from beginning to end. Now bring on that DC/Marvel crossover James, you are the only one I trust it with.
Oh — I shouldn't have to tell you but stay for the credits, you don't want to miss the bonus scene that Gunn gives fans!
The Suicide Squad is PURE ADRENALINE from start to finish! @JamesGunn goes FULL James Gunn & it is GLORIOUS! I fell in love with EVERY SINGLE Squad member! Best Harley performance! Polka-Dot Man & Ratcatcher 2 are standouts! 🔥 soundtrack, insane bloody action! #TheSuicideSquad pic.twitter.com/1GqkXZnzIa

— Tessa Smith – Mama's Geeky (@MamasGeeky) July 27, 2021
About The Suicide Squad
Welcome to hell – a.k.a. Belle Reve, the prison with the highest mortality rate in the US of A. Where the worst Super-Villains are kept and where they will do anything to get out – even join the super-secret, super-shady Task Force X. Today's do-or-die assignment? Assemble a collection of cons, including Bloodsport, Peacemaker, Captain Boomerang, Ratcatcher 2, Savant, King Shark, Blackguard, Javelin and everyone's favorite psycho, Harley Quinn. Then arm them heavily and drop them (literally) on the remote, enemy-infused island of Corto Maltese.
Trekking through a jungle teeming with militant adversaries and guerrilla forces at every turn, the Squad is on a search-and-destroy mission with only Colonel Rick Flag on the ground to make them behave…and Amanda Waller's government techies in their ears, tracking their every movement. And as always, one wrong move and they're dead (whether at the hands of their opponents, a teammate, or Waller herself). If anyone's laying down bets, the smart money is against them – all of them.
See The Suicide Squad on the biggest screen possible August 5th!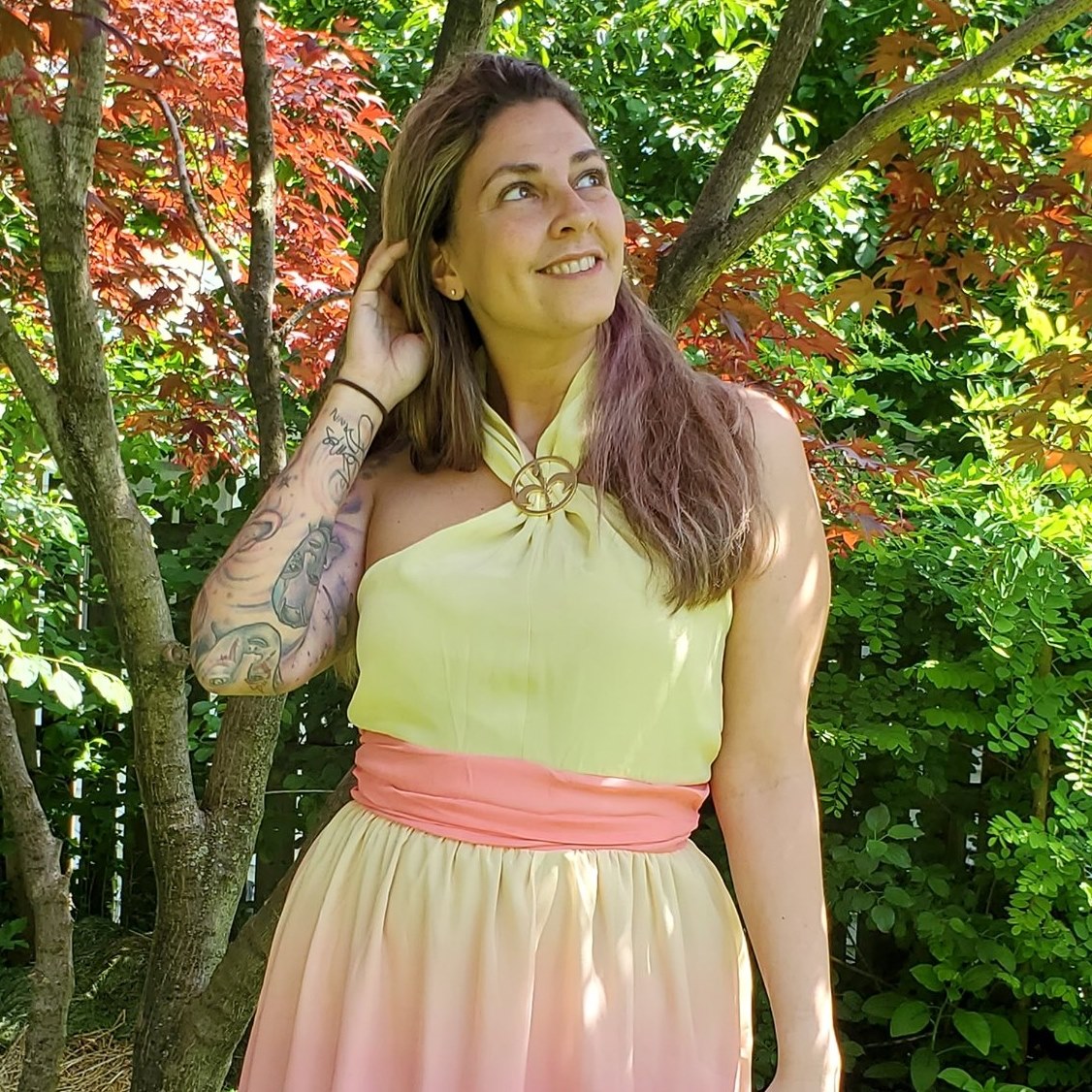 Tessa Smith is a Rotten Tomatoes Tomatometer-approved Film and TV Critic. She is also a Freelance Writer. Tessa has been in the Entertainment writing business for almost ten years and is a member of several Critics Associations including the Critics Choice Association, Hollywood Critics Association, and the Greater Western New York Film Critics Association.