Space Jam: A New Legacy is jam packed with action, fun, and a whole slew of Easter Eggs from pretty much every Warner Brothers property imaginable.
Space Jam: A New Legacy is going to blow a whole lot of minds. Chances are, those going to see this movie are fans of the original film, as well as the Looney Tunes. Not to mention the literal thousands of other popular Warner Brothers characters that are seen in the trailers. Trust me when I say, you haven't seen anything yet. If you think you picked out the majority of Easter Eggs and references in the trailers, think again — because it is near impossible to spot them all.
In this follow up to 1996's Space Jam, LeBron James is sucked into the Serververse and must duke it out on the court in order to get his son back. He puts together a familiar team of Looney Tunes, called the Tune Squad, to go up against the Goon Squad. No spoilers here but things get interesting — on and off the court. The game itself doesn't take place until about 3/4 of the way through the film, allowing for a lot of set up, and most of it is worth it.
Space Jam: A New Legacy is all about the nostalgia for fans of the first film, but also for those who love the Looney Tunes. There are numerous references to Space Jam, so while you do not have to have seen it, it is strongly recommended. Being familiar with that movie will help boost appreciation for this sequel. As for the overall story, it centers around family, being yourself, and allowing others to "do them". Sure, it is predictable, but the journey is a flipping blast.
What Works With Space Jam: A New Legacy
There is so much to love about Space Jam: A New Legacy — starting with the unlimited amount of references and Easter Eggs to Warner Brothers properties. The cameos are what makes this movie, so no spoilers here, but many have already been picked out of the trailers.
Keep your eyes peeled from characters from live action properties as well as animated ones that were released over the course of many decades. One shot might reference the early Batman films, while the next references Rick and Morty. Truly the widest variety you could ever imagine, all in one place. Hands down the best part of the movie is trying to pick them out, and seeing pretty much every single character get their moment to shine — even if you might blink and miss it.
Of course, there are a decent of references to the first film too, which really works in this movie. Again, you don't need to have seen it, but it will help if you have. Speaking of the first movie, a lot of people have been upset about Lola Bunny. Let me tell you that she is amazing in Space Jam: A New Legacy. Zendaya does a great job voicing her — and making her even more of a bada*s bunny than she was in the first one. She is still the heart of the team, and I love that about her.
Space Jam: A New Legacy is a family story, and a touching one at that. Any parents in the audience will be thinking about what they say — and how they say it — to their kids after watching. The plot itself is different, yet similar. No surprise here — it centers around a high stakes basketball game with an NBA star on a team with the Looney Tunes. It is very predictable, for the most part, but that isn't necessarily a bad thing because it is a whole lot of fun along the way.
Cedric Joe, who plays Dom James does a fantastic job in this movie. He is great opposite LeBron James as his son, and even holds his own in scenes with Don Cheadle. This boy can act, and I highly suggest you keep an eye on him, because he is going to be big.
Don Cheadle plays the villain of this movie PERFECTLY and I long to see him in another role like this one immediately. He is extremely talented and all but steals the show when he is on screen. The Goon Squad members are all unique and creative — a pure joy to watch. They take villains to a whole new level and I think they are fantastic. The basketball game itself has gotten an upgrade since the first movie as well, and gives off some amazing video game vibes — it will be a huge miss for WB if they don't come out with a Dom Ball game after this.
The cinematography is great and the visuals are STUNNING. There is so much to look at and enjoy in every scene, and not just because of all the characters you can spot. There are bright colors and swishes that can be seen in the trailers, but in the movie, they really work. It is a feast for the eyes, that is for sure.
What is crazy about it is there is some live action, some fully animated, and then some CGI stuff. Because of this, the movie feels like it is split into parts — each one telling a different chapter of the story. The best part though, is that it all comes together perfectly. Oh, and the soundtrack? It will have viewers bopping along in their seats.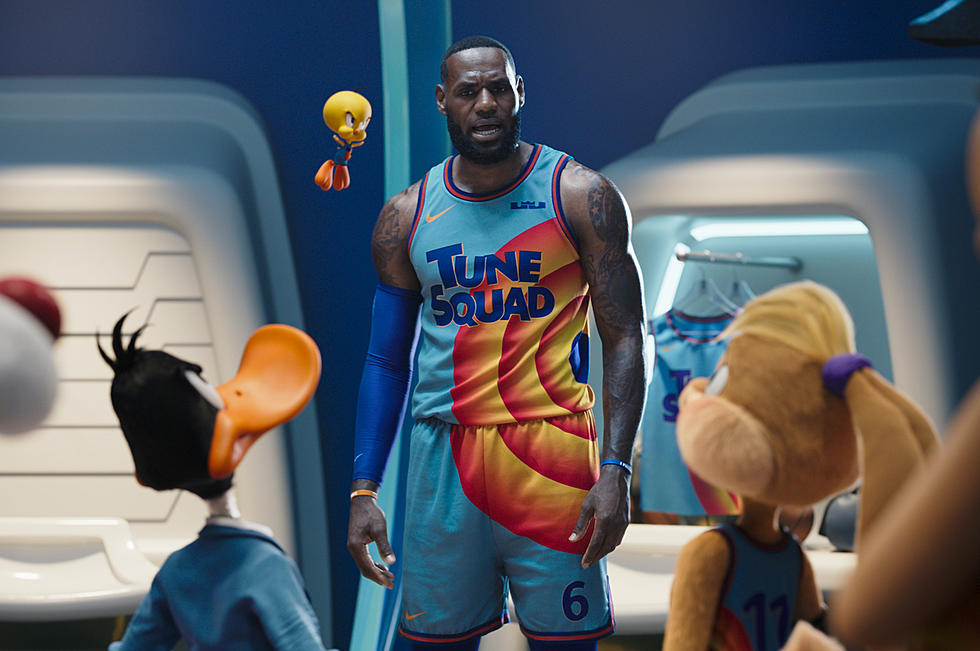 What Doesn't Work With Space Jam: A New Legacy
Space Jam: A New Legacy is a ton of fun, but it isn't perfect. The biggest issue here is LeBron James' acting. It is very clear he is an athlete, not an actor — something he even mentions in the movie. But let's be honest here, was anyone expecting him to crush this role? He is very much here to be the basketball star, just like Michael Jordan was in Space Jam. His performance isn't completely cringe-worthy, but it certainly isn't perfect.
The other issue with this movie is that the set up is a bit on the long side. The whole film clocks in at 2 hours, which is really long for something like this. There are moments in the first act that could have easily been cut to make the film about 15 minutes shorter. The first 30 minutes or so are slow going, but hang in there, because it does get better. Parents, just be warned this part might make little ones a bit antsy, until the funny cartoons show up.
Overall Thoughts
Space Jam: A New Legacy is much better than I expected it to be — and I won't be the only one who says this. Not only is the story a really decent one that is sure to tug at your heartstrings, it is absolutely hilarious. There is a lot of silly humor, but also some stuff for the adults. Not to mention almost every single Warner Brothers character you can think of has a cameo.
The visuals are stunning, the action is there, and the way it is split into three acts, and each act has a completely different look, is brilliant. Sure, it is a bit too long and yes, it could have been made shorter easily, but that doesn't mean it isn't worth watching — because it one hundred percent is. Space Jam: A New Legacy is a BLAST and sure to be a hit for many reasons, not just the nostalgia.
About Space Jam: A New Legacy
Superstar LeBron James and his young son, Dom, get trapped in digital space by a rogue AI. To get home safely, LeBron teams up with Bugs Bunny, Daffy Duck and the rest of the Looney Tunes gang for a high-stakes basketball game against the AI's digitized champions of the court — a powered-up roster called the Goon Squad.
Space Jam: A New Legacy hits theaters and HBO Max on July 16th.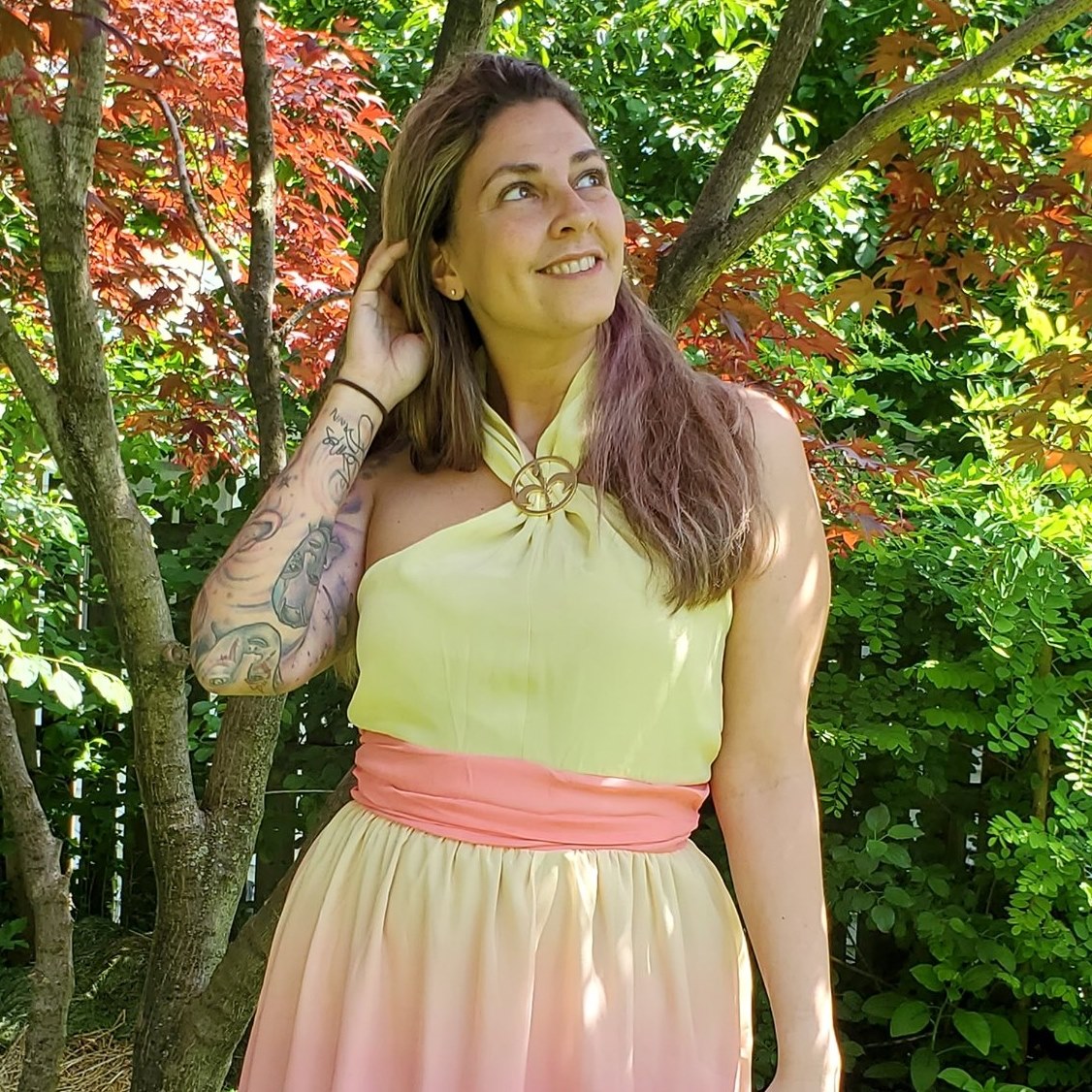 Tessa Smith is a Rotten Tomatoes Tomatometer-approved Film and TV Critic. She is also a Freelance Writer. Tessa has been in the Entertainment writing business for almost ten years and is a member of several Critics Associations including the Critics Choice Association, Hollywood Critics Association, and the Greater Western New York Film Critics Association.