Gunpowder Milkshake is an action packed epic adventure that is bloody good fun! Not to mention the incredible cast.
Gunpowder Milkshake is filled with some pretty epic and unique action scenes — but it is so much more than that. There is a lot of heart to this story, and it isn't all fun and games. There are lots of intense, edge of your seat moments, but there are also ones that are emotional and sure to tug at your heart strings. That is part of the reason this movie works so well. Not to mention the incredibly talented cast that has unmatched chemistry with each other.
In this film, Sam (Karen Gillan) was abandoned by her mother Scarlet (Lena Headey) when she was 12 years old, and left to be raised by The Firm, and dark and gritty crime syndicate that sends trained killers out to do their dirty work. Her mom worked for them before she disappeared and this is the only life that Sam has known. Now a cold and ruthless killer herself, things get off track when a tragedy strikes, and she finds herself unexpectedly in charge of a young girl, Emily (Chloe Coleman).
With nowhere else to turn, she ends up reunited with her mother, whom she hasn't seen in 15 years, and fighting against those she has fought with for so long. The Librarians (Michelle Yeoh, Angela Bassett, Carla Gugino) are also a major part of this film. Three deadly women who run a "library" of weapons. Sam must do her best to get them to trust Scarlet again, because they have no other choice than to work together.
What Works With Gunpowder Milkshake
This movie is packed with some of the best action that has ever been seen in a movie, that being said, there is a whole lot more to it. Yes the fight scenes are unique, bloody, coupled with an incredible soundtrack and score, sometimes funny, and a complete JOY to watch — but the down to Earth moments shine just as brightly.
Gunpowder Milkshake is more than a crime syndicate versus badass group of women movie — it tells a heartwarming story about trust, friendship, and owning up to your mistakes. Each and every actor in this movie shines. There is an unmatched chemistry between them all which raises the film to a whole new level. Gillan and Headey are phenomenal together, and when the dynamic of the Librarians is added to their relationship, it only gets better.
Young Chloe Coleman, who also starred in My Spy with Dave Baustia, absolutely crushes her role. She is sweet, funny, emotional, adorable, and kicks some butt herself too. Watching her hold her own acting wise opposite greats like Karen Gillan, Lena Headey, and Carla Gugino is a sight to be seen. Keep an eye on this girl — she is going places.
Every single fight scene in this movie is a blast to watch. There is always so much going on between the lighting, cinematography, and score that it is impossible to look away. Gunpowder Milkshake certainly knows what it is doing when it comes to keeping the audience entertained. There were many moments that had me covering my mouth and gasping while thinking "Oh snap, did they just do that?".
Not only is there the perfect amount of blood, gore, and off the wall kills, there is humor in a lot of the fight scenes as well. In an effort to keep away from spoilers, let's just say the hospital, the bowling alley, and the parking garage are some of the best movie moments I have seen in a long time thanks to the perfect combination of brutality, humor, and fighting.
Another thing that really works with this movie is the pacing. In between the epic action scenes is the story and plot of the movie. The conversations all do a great job of propelling the story forward, while still keeping viewers on their toes. Don't worry though, the fights are perfectly placed and it never feels like we are away from them for too long.
There is also a not-so-subtle female empowerment aspect to this movie, that doesn't feel pandering to the masses — which is how it should be. Yes, the leads are all strong powerful women, and yes they are taking on this group of murderous men, but it is all about the action and the fun, and not so much about man vs. woman.
What Doesn't Work With Gunpowder Milkshake
It is honestly difficult to come up with something that doesn't work in Gunpowder Milkshake because it is such a fun movie all around. If we are nitpicking then I would say the movie is a tad on the long side — clocking in at just under two hours. There are moments that could have been edited out and it still would have worked, perhaps even a tad better.
Something that stood out is in the very beginning Sam apparently waits three hours for her mother to show up at the diner, and was waiting with a milkshake the whole time, not wanting to drink it without her. In this time the milkshake never melted, and still looked perfect, which would not be the case, of course. Again, a nitpick detail, but something that did stick with me after watching the movie.
Overall Thoughts
Just from the trailer I knew that Gunpowder Milkshake was going to be a whole lot of fun, but I never could have imagined just how much fun. There is the perfect combination of blood, gore, crazy kills, action, humor, and heart. Each and every actor in this movie brings something to the table, and truly shines in their role.
The fight scenes are both unique and ridiculously entertaining — largely in part to the cinematography, lighting, and musical score/song selection. Director Navot Papushado does a fantastic job, and Gunpowder Milkshake has me eager to see more from him.
Gunpowder Milkshake is brutal, badass, bloody, and a freaking blast to watch. The cast is clearly having the time of their lives in this one, and that bleeds through (no pun intended) to the viewers! What a fun ride this movie is! And that final shot? Stunning.
About Gunpowder Milkshake
Sam (KAREN GILLAN) was only 12 years old when her mother Scarlet (LENA HEADEY), an elite assassin, was forced to abandon her. Sam was raised by The Firm, the ruthless crime syndicate her mother worked for. Now, 15 years later, Sam has followed in her mother's footsteps and grown into a fierce hit-woman. She uses her "talents" to clean up The Firm's most dangerous messes. She's as efficient as she is loyal.
But when a high-risk job goes wrong, Sam must choose between serving The Firm and protecting the life of an innocent 8-year-old girl – Emily (CHLOE COLEMAN). With a target on her back, Sam has only one chance to survive: Reunite with her mother and her lethal associates, The Librarians (MICHELLE YEOH, ANGELA BASSETT and CARLA GUGINO). These three generations of women must now learn to trust each other, stand up to The Firm and their army of henchmen, and raise hell against those who could take everything from them.
Gunpowder Milkshake hits Netflix on July 14th.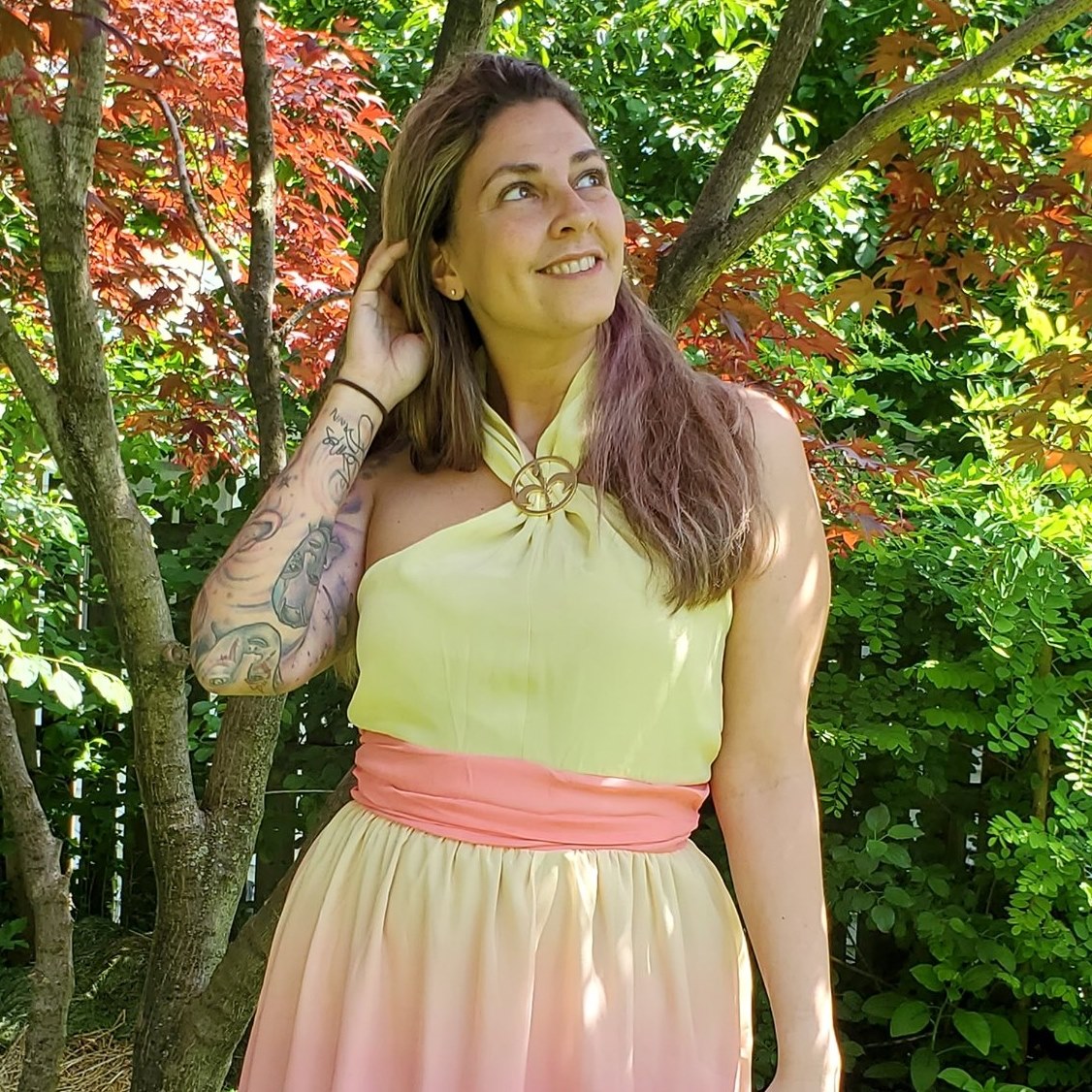 Tessa Smith is a Rotten Tomatoes Tomatometer-approved Film and TV Critic. She is also a Freelance Writer. Tessa has been in the Entertainment writing business for almost ten years and is a member of several Critics Associations including the Critics Choice Association, Hollywood Critics Association, and the Greater Western New York Film Critics Association.