Black Widow is an action-packed film with emotional undertones about the importance of family. A great introduction of Yelena into the MCU.
Black Widow is finally here after years of delays and pushbacks due to the state of the world – but does it deliver where it needs to? The short answer is yes, however, this movie is not without its flaws. It is packed with epic action scenes, introduces some amazing new characters into the MCU, but overall Natasha Romanoff feels like a supporting character in her own movie, and the big villain, Taskmaster, is more or less a let down.
The movie kicks off with a look back at Natasha and Yelena's relationship as children, which immediately tugs at heartstrings and sets up their sisterly bond. The first 15 minutes are a great introduction to the film, and are sure to suck the audience in, all while making them truly care about, and connect with, the new characters. Viewers are also offered a glimpse at how Natasha was when she was younger — a caring girl, but not without sass and fire.
After the opening scene, Black Widow takes place following Captain America: Civil War, and gives fans a look at where Natasha was during this time, and what she was doing. Of course, Budapest is referenced and those who have been dying to know some of the story behind that running conversation with her and Clint Barton, AKA Hawkeye, will be thrilled to get it.
The plot is a decent one, although it never really feels like there is a big bad threat. Taskmaster is meant to take on this role, however the character feels underused and like there is a lot of wasted potential — Marvel Comics fans will likely be upset for other reasons as well. The heart and soul of Black Widow's solo film is very much a lesson about family, and while there are a lot of references to the Avengers, this movie is clearly a stand alone one.
What Works With Black Widow
Black Widow's sets are massive, and the film boasts a lot of epic action sequences. From start to finish this movie is packed with adrenaline, and it is so good to see Natasha back in the MCU — even if she feels a bit sidelined at times. When she is on screen, she is fantastic, proving that Scarlett Johansson was born to play this role.
The introduction of Florence Pugh's Yelena Belova feels like the main point of this film, although it is nice to get some background on Nat that fans have not seen in the MCU before. Pugh's acting skills cannot be doubted in this movie, as she steals scene after scene. The script seems to have been written to allow this character to shine, and capture the hearts of Marvel fans everywhere.
Her chemistry with Johansson is incredible, and the two of them have some of the best moments of the film together. It is a shame this duo will not be seen again in the MCU, considering that Natasha gave her life in order to save the universe, because their relationship is a fun one to watch. The bickering and the poking fun shows their sisterly unbreakable bond — and it is clear from the very start.
The Red Guardian, played by David Harbour, is another great addition to the MCU, and his one liner quips and comedic relief are sure to have many fans begging for more. He could very well appear in future films and shows, and will likely be welcomed back with open arms.
There are some not-so-subtle jabs at men controlling women in Black Widow, which is seen when the big bad villain (who doesn't feel like much of a threat at all) uses his trained Widows as faceless weapons. Their point is just to get the job done, and he truly does not care about them as human beings.
The Black Widow plot might seem a bit predictable, but there are some surprise reveals that will keep audiences on their toes. The end credit scene perfectly ties into the future of the Marvel Cinematic Universe, and will give fans chills, as they get excited for what is to come.
What Doesn't Work With Black Widow
Black Widow isn't all fun and games though, there are some downsides as well. The biggest of which is the fact that Natasha seems to, yet again, be sidelined — this time in her own movie. Many viewers will be going into this movie thinking the character is dead, so why should they care, and honestly, that is how it seems Marvel approached this film as well.
Yes, she is a big part of the movie and yes, we learn a bit more about her past and why she is the way she is. However, the movie as a whole feels more like a set up for what is to come. While Johansson mostly shines when on screen, she is also overshadowed by the script and other characters at times. This movie is a bit of a passing the torch type of film, and the point seems to be to make Marvel fans care about the future of the MCU, not the past.
Taskmaster is a powerful villain in Marvel Comics with an interesting backstory, and unfortunately, the character feels very underused in Black Widow. There is a lot of untapped potential here that will have Taskmaster fans feeling disappointed, and those who are unfamiliar with the villain, likely not caring to get to know the comic book counterpart at all.
After groundbreaking Disney+ TV shows like WandaVision, The Falcon and the Winter Soldier, and even Loki, Black Widow feels like a bit of a step backwards. It would have been much better received immediately following Avengers: Endgame as planned, which of course, is beyond Marvel's control. A release after Civil War would have fit as well, seeing as this is the time where this film takes place.
Overall Thoughts
Black Widow is packed with action and offers a bit more insight into Natasha Romanoff and how she became the person she is. There is a family dynamic here as well, which brings a lot of emotional moments and may even cause some viewers to shed a few tears.
However, this movie feels more like an introduction and set up for what is to come, than the solo film this character deserves. When she is on screen, she shines, but is often overshadowed by others that are sure to remain in the MCU, now that she is gone.
Marvel fans will get some long awaited answers about her past, and are sure to enjoy seeing her kicking butt alongside another badass female, Yelena. When it comes to the villains and the big bad threats, they don't feel very big or bad at all. There is quite a misstep with Taskmaster and the Red Room, which is largely in part due to the writing.
Black Widow, unfortunately, feels like a step backwards, proving this film should have come out years ago. That being said, it has heart, action, and is a great mid-level MCU movie that fans will likely watch more than once.
The simple fact is that Black Widow would have fit better while Natasha was still alive in the MCU – or at the very least immediately following Avengers: Endgame, as originally intended by Marvel President Kevin Feige.
Want more? Check out all of our Black Widow coverage.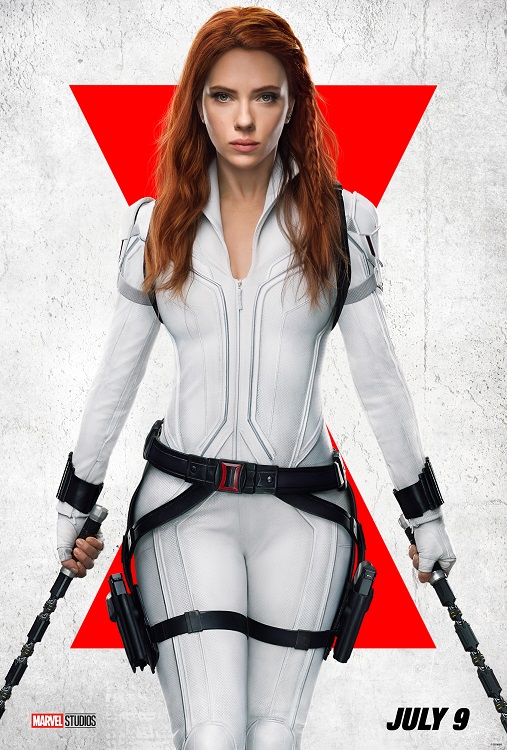 About Black Widow
In Marvel Studios' action-packed spy thriller "Black Widow," Natasha Romanoff aka Black Widow confronts the darker parts of her ledger when a dangerous conspiracy with ties to her past arises. Pursued by a force that will stop at nothing to bring her down, Natasha must deal with her history as a spy and the broken relationships left in her wake long before she became an Avenger.
Scarlett Johansson reprises her role as Natasha/Black Widow, Florence Pugh stars as Yelena, David Harbour portrays Alexei/The Red Guardian, and Rachel Weisz is Melina. Directed by Cate Shortland and produced by Kevin Feige, "Black Widow"—the first film in Phase Four of the Marvel Cinematic Universe— will launch simultaneously in theaters and on Disney+ with Premier Access in most Disney+ markets on July 9, 2021.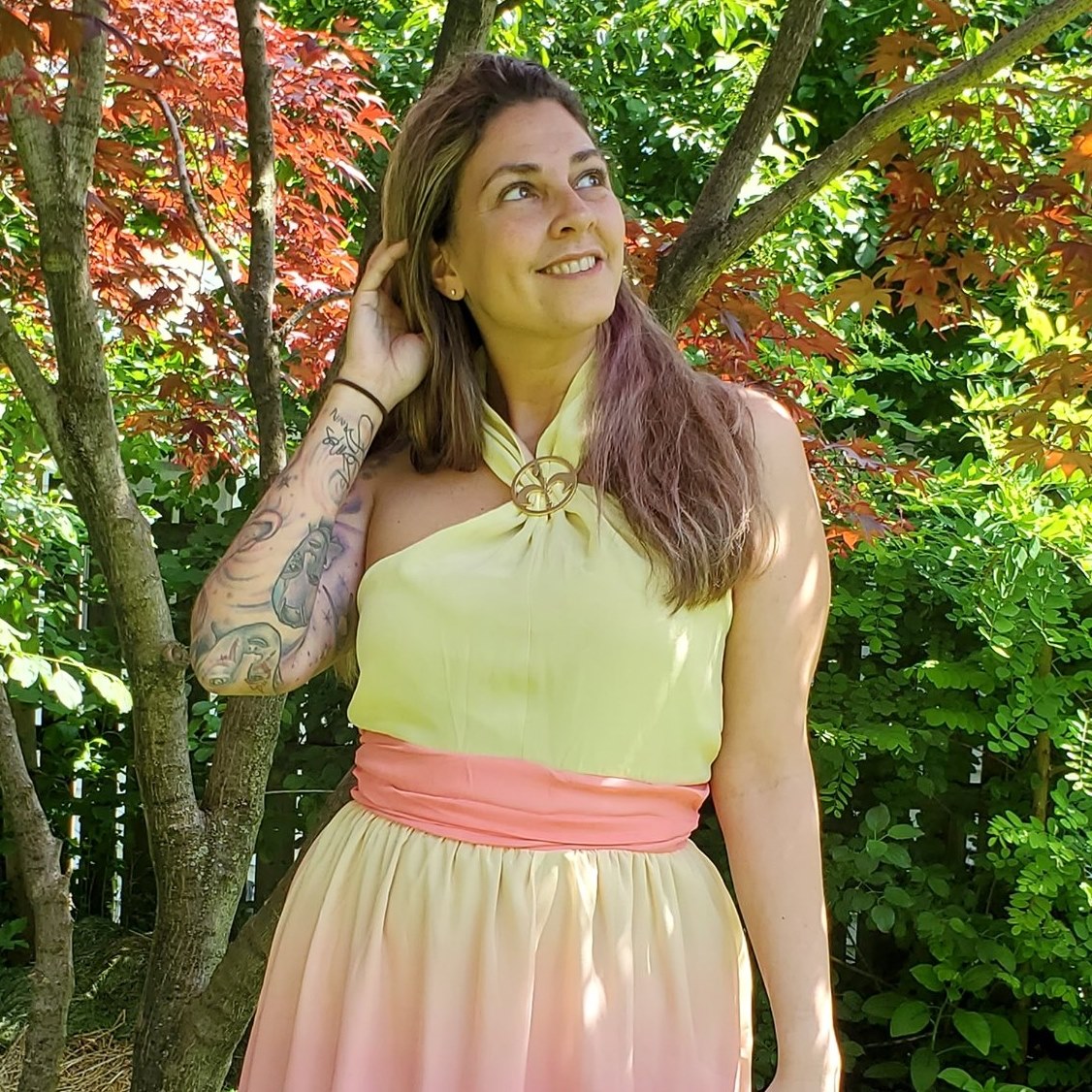 Tessa Smith is a Rotten Tomatoes Tomatometer-approved Film and TV Critic. She is also a Freelance Writer. Tessa has been in the Entertainment writing business for almost ten years and is a member of several Critics Associations including the Critics Choice Association, Hollywood Critics Association, and the Greater Western New York Film Critics Association.