Disney's Cruella is a masterpiece of a film – in this interview Emma Stone and Emma Thompson discuss bringing their characters to life.
Disney's Cruella stars two incredible actresses that absolutely crush their roles and breath life into their characters — Emma Thompson as The Baroness, and Emma Stone as Cruella de Vil. After getting the chance to see them talk about these roles so candidly, it is very obvious that they both poured their heart and souls into the roles, and that they had a great time doing it. The way they joke with each other proves how well they get along, even if their characters do not.
Both of them had a lot of positive things to say about the movie, and their experience while filming it. It is always great when a studio lets the writer and director just go for it, which is exactly what Disney did, Emma Stone says "They really let Craig [Gillespie] and Tony [McNamara] write and make what they wanted to make. I think it's definitely dark for a Disney movie. Maybe not for a really intense R-rated film, but it is darker than I've seen a Disney movie for a good long time."
"That was all real, and I love that about [Cruella] — that it isn't a CGI movie." – Emma Thompson, about the garbage truck dress scene.
Becoming Cruella
Emma Stone perfectly portrays the classic and iconic villain, Cruella — something that she says was a lot of fun to do. She jokes that she has a face made of rubber, and as someone who is told to give teaspoons when acting, she loves when she is allowed to throw buckets. When asked if she would prefer to be Cruella or Estella, she admits that Cruella would be her choice, even if she doesn't agree with everything she says and does.
"There is a rejection of Estella that comes at a point. She is sweet, but not fully embodied. There is something about Cruella that's pretty enticing, because she's just kind of is who she is. She's in full acceptance and autonomy there. I am kind of interested in that Cruella world. That said, she does cross some lines I don't think I would necessarily cross. But to be honest, I sort of prefer Cruella." – Emma Stone
Cruella may be a great villain, but she has her weaknesses as well, which is something Emma Stone explains by laughing, "she's a human, of course she does." Stone goes on to say that this is a movie about Cruella's strengths combating her weaknesses.
The story is very much nature versus nurture, and something that she would have seen as a weakness early on, something her mother would find to be a weakness, like her reactiveness, eventually becomes her strength through her creativity and her genius. "This isn't necessarily an aspirational character, so to speak, except for in the fact that she's really harnessing her creativity and who she is in a very strong way. And she's learning to accept that who she is in her nature."
Stone loves the idea of taking Cruella and putting her in the '70s saying that she's the same Cruella, but she's also not. "You've taken this character and you've created this whole new story for her with fun nods to 101 Dalmatians. Once Craig and Tony came on board, it really started to fly and get very exciting, and it was like, oh my God, we're making Cruella. It's unbelievable."
Creating The Baroness
The Baroness is portrayed by the incredibly talented Emma Thompson, who jokingly explained she did not have to dig very deep to become a horrible and mean person, "My husband would say no acting required." Thompson says that she had a blast playing the Baroness and that she has been asking for years to play a good villain. She confesses that her character as hardened, completely, and believes in that hardness. She thinks that is the only way, which is what is unusual about her.
"I am very interested in the dark side of a female character, because they're so rarely allowed to be dark. We're all supposed to be nice and good, aren't we? The Baroness is just so single-minded, and she says this wonderful thing. She says, 'If I hadn't been single-minded, I might have had to put my genius at the back of the drawer, like so many other women of genius, who died, without producing anything and without using their genius.' Actually, it is a very good point. So whilst, I wouldn't necessarily walk that path, her commitment to her own creativity is rather admirable, I think, and difficult, probably." – Emma Thompson, on The Baroness
Thompson also talks about how being on the set was like being a teenager again. She was born in 1959 and was in her teens in the 1970s, and the Cruella sets did such a great job of capturing that same feel. "When I was a little girl the buses looked exactly the same. It was the same bus number that brought me into town when I was a little girl, so when I saw the bus that [Estella] jumps on when she gets to the store, it was like I was a teen again."
The Dresses
The fashion in Cruella is a feast for the eyes. Every dress is a creation, and simply gorgeous. Because of just how fantastical they all are, it can be imagined they were incredibly difficult to move around in. Thompson explains that when the two of them would come to set, they would walk around each other, taking it all in, like they were sculptures or works of art — which admittedly, they kind of are.
"There were people hauling on ropes. Peeing was hard, and involved a team of people. Also the shoes were a real challenge, because I don't wear anything higher than a flip flop in real life. I had wigs as well. So I was a great deal taller than I'm used to being. I have to move in and out of spaces sideways as well, and generally I had three Dalmatians at my feet." – Emma Thompson
Stone agrees with everything above, and adds that the dresses all had such structure to them. Both of them found themselves in some very interesting shapes, thanks to the costuming department. That being said, it is hard to choose a favorite look, as all of the outfits are unique and fun, but Stone has a one in mind.
"My very favorite outfit – that was absolutely ludicrous – was the dress that I wear on the garbage truck, because there was a 40-foot train. And that wasn't attached to the dress, because obviously I wouldn't be able to move anywhere, so they added that onto the dress at the last minute when I get onto the garbage truck to shoot that part. It was nothing you would ever be able to even remotely wear in real life. So it was such a moment." – Emma Stone
Their Rivalry
Cruella and The Baroness have quite a fashion rivalry in the film, which is part of what gives viewers such great outfits to look at and take in. When asked about their relationship, Thompson makes some great points about her character, and why she needs to continue to dig deeper time and time again, in the hopes of besting Cruella.
"She can't bear anyone else to succeed in any way. She has to destroy all the competition, instead of thinking that the competition might bring her game up, might make her better. She appears and presents as this very strong personality, but in fact, of course, she's very weak, and contains the inevitable seeds of her own destruction, because she can't acknowledge talent in any other person. So when she finally sees someone who's not only talented, but actually more talented than her, and younger and more beautiful, than her, she finds it very difficult indeed." – Emma Thompson
In true Thompson fashion, she follows up with a joke about how this is how she feels working alongside Stone who is more talented, younger, and prettier than her as well. Stone rolls her eyes and makes some faces at Thompson, proving yet again just how well the two get along. Sure, they have a bit of a rivalry in Cruella, but it is their chemistry that makes the movie work as well as it does.
About Cruella
Academy Award® winner Emma Stone ("La La Land") stars in Disney's "Cruella," an all-new live-action feature film about the rebellious early days of one of cinemas most notorious – and notoriously fashionable – villains, the legendary Cruella de Vil. "Cruella," which is set in 1970s London amidst the punk rock revolution, follows a young grifter named Estella, a clever and creative girl determined to make a name for herself with her designs.
She befriends a pair of young thieves who appreciate her appetite for mischief, and together they are able to build a life for themselves on the London streets. One day, Estella's flair for fashion catches the eye of the Baroness von Hellman, a fashion legend who is devastatingly chic and terrifyingly haute, played by two-time Oscar® winner Emma Thompson ("Howards End," "Sense & Sensibility").
But their relationship sets in motion a course of events and revelations that will cause Estella to embrace her wicked side and become the raucous, fashionable and revenge-bent Cruella.
Cruella will release simultaneously in theaters and on Disney+ with Premier Access for a onetime additional fee on Friday, May 28.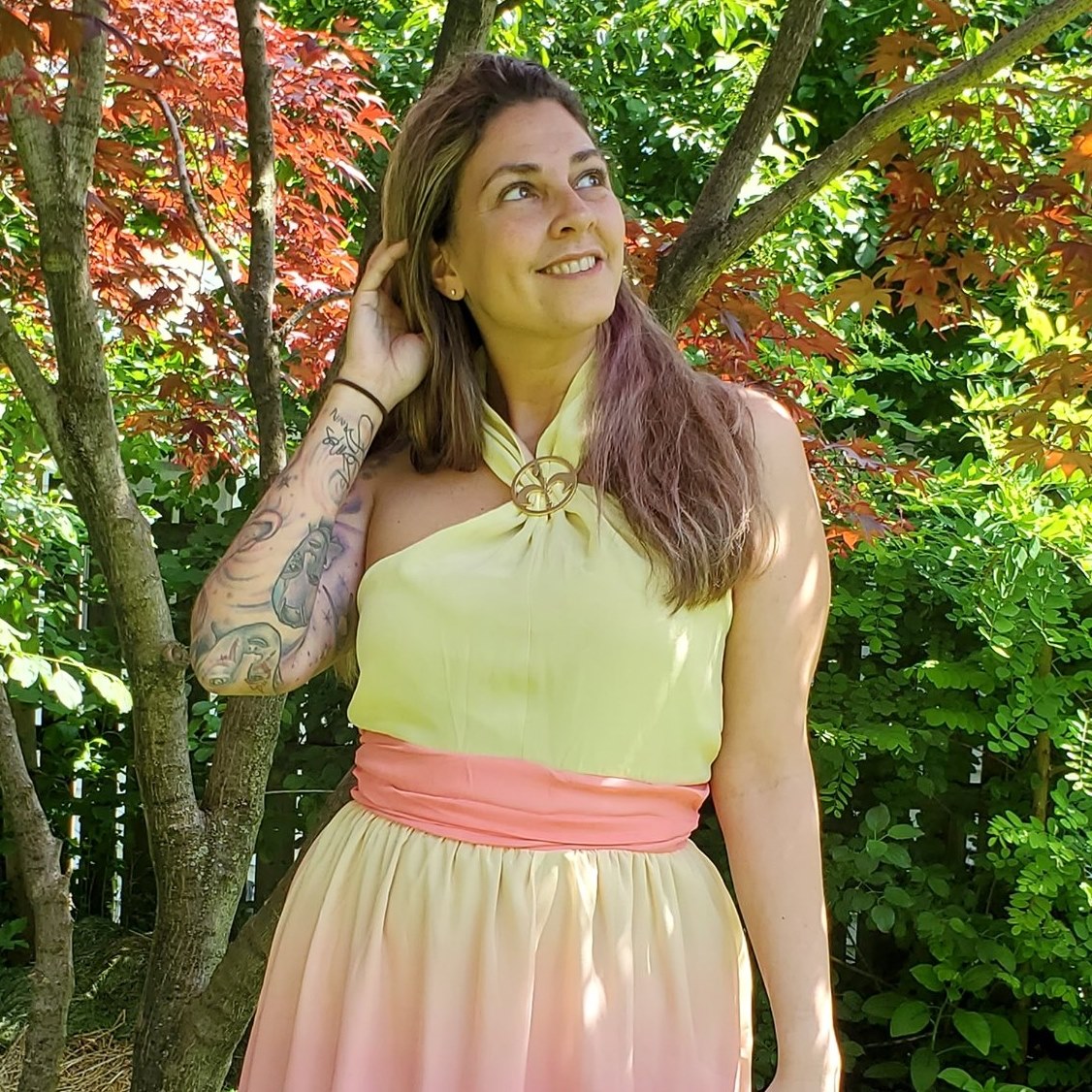 Tessa Smith is a Rotten Tomatoes Tomatometer-approved Film and TV Critic. She is also a Freelance Writer. Tessa has been in the Entertainment writing business for almost ten years and is a member of several Critics Associations including the Critics Choice Association, Hollywood Critics Association, and the Greater Western New York Film Critics Association.