Disney's Raya and the Last Dragon is a visually stunning action packed adventure that brings the girl power and teaches valuable lessons.
Raya and the Last Dragon is an extremely powerful film that teaches a lesson we could all stand to learn right about now. It is about people coming together to fix something that is broken. This movie is also about learning to trust again, even if you have been betrayed in the past. It is an action packed adventure that is heartwarming, emotional, and beautiful to watch.
In Raya and the Last Dragon, Raya has been betrayed by someone she put her trust in. This betrayal caused the dragon gem to shatter, and the Drune to take over the world. The Druun turns people to stone and has been stopped in the past by dragons, so Raya searches out to find the last dragon, Sisu, who might be their only hope.
As she travels across the broken nation of Kumundra, she visits each part — Tail, Talon, Fang, Spine, and Heart — picking up a new traveler along with her at each stop. This unlikely group of people must come together to try to fix the gem, stop the Druun, and restore harmony. But can Raya trust again? And if so, will she betrayed again?
What Works With Raya and the Last Dragon
I was immediately sucked into Raya and the Last Dragon because of just how visually stunning it is. There are so many still from this film that I would print and hang on my wall. Sisu, the towns, and well, just about everything is so well done. I am also a giant fan of the cinematography and how they used different camera angels and the lighting to give off vibes of trust and distrust, the obvious themes of the movie.
As an action fan, I was thrilled with how action-packed Raya and the Last Dragon is. It feels like you are on the edge of your seat from beginning to end. Viewers go on a journey with Raya as she travels the nation collecting dragon gems, and there is a whole lot of action involved. Some of my favorite scenes are fight scenes like the one that opens the film, the one introducing Baby Noi, and one at the end that I will keeps my lips sealed over — but you will know what I am talking about when you see it.
Awkwafina and Kelly Marie Tran do such a great job of voicing their characters that you would think they were in the same room recording together. They have incredible chemistry and it seems like they are just riffing off of one each other, so knowing this is not the case is impressive. These two, along with Baby Noi and Namaari, bring some awesome girl power to the screen. They kick a whole lot of butt and show off some serious skills time and time again.
The overall story is the standout here though. With important lessons about trust, teamwork, and friendship, Raya and the Last Dragon is sure to warm anyone's heart. There were many moments that I sat crying, and others where I cheered on Raya and her unlikely crew. This movie shows what happens when you do what is right, and what you can accomplish together, and I couldn't love it any more.
What Doesn't Work With Raya and the Last Dragon
If there is anything to fault in this movie it would be the lack of songs. We are used to Disney animated movies having their own original songs like Frozen, Tangled, and Moana. Ray and the Last Dragon doesn't have any of these are there are several moments where I felt like one would really work and would nicely drive home the point that the story is making.
That being said, Raya and the Last Dragon is very much an action movie. This is obvious from the beginning and I do see how adding in songs could feel off. But then I go back to the animated Mulan and think about the incredible songs we got from it. So while I do not think they are necessary, Raya and the Last Dragon certainly works without them, I would have liked to see at least one of two original songs be included.
Overall Thoughts
Raya and the Last Dragon is a hilarious, visually stunning, action-packed adventure. The movie is heartwarming and absolutely beautiful. When you aren't laughing or cheering Raya on in a fight, you will probably be wiping the tears away from your eyes. Raya is full of spunk and sass, but she is missing something — being able to trust.
Parents, keep in mind that the Druun is scary — it moves quickly and is quite ominous. My children were ok, but some sensitive ones might really be taken aback by it.
This movie is so timely in that it represents a time where the world is broken, and everyone needs to come together and put aside their trust issues to make it a better place. The people behind this movie could never have known just how much we would need it right now. Hopefully those who watch it can learn and understand how important it is to put their differences aside for the greater good.
Raya's journey across the nation to restore the dragon gem and rid the Earth of the Druun is something special, and I loved doing on it with her. While there are no songs in this Disney original movie, there is a whole lot of heart that more than makes up for it. With a unique story, fantastic voice cast, beautiful visuals, and important life lessons, Raya and the Last Dragon is an absolute must see movie.
Be sure to check out the best Raya and the Last Dragon quotes.
About Raya and the Last Dragon
Walt Disney Animation Studios' "Raya and the Last Dragon" travels to the fantasy world of Kumandra, where humans and dragons lived together in harmony long ago. But when an evil force threatened the land, the dragons sacrificed themselves to save humanity. Now, 500 years later, that same evil has returned and it's up to a lone warrior, Raya, to track down the legendary last dragon to restore the fractured land and its divided people.
However, along her journey, she'll learn that it'll take more than a dragon to save the world—it's going to take trust and teamwork as well. "Raya and the Last Dragon" features the voices of Kelly Marie Tran as Raya, a warrior whose wit is as sharp as her blade, and Awkwafina as the magical, mythical, self-deprecating dragon named Sisu. Characters also include a street-savvy 10-year-old entrepreneur named Boun, the formidable giant Tong and a thieving toddler Noi with her band of Ongis.
Raya and the Last Dragon comes to theaters and
Disney+ with Premier Access on March 5th!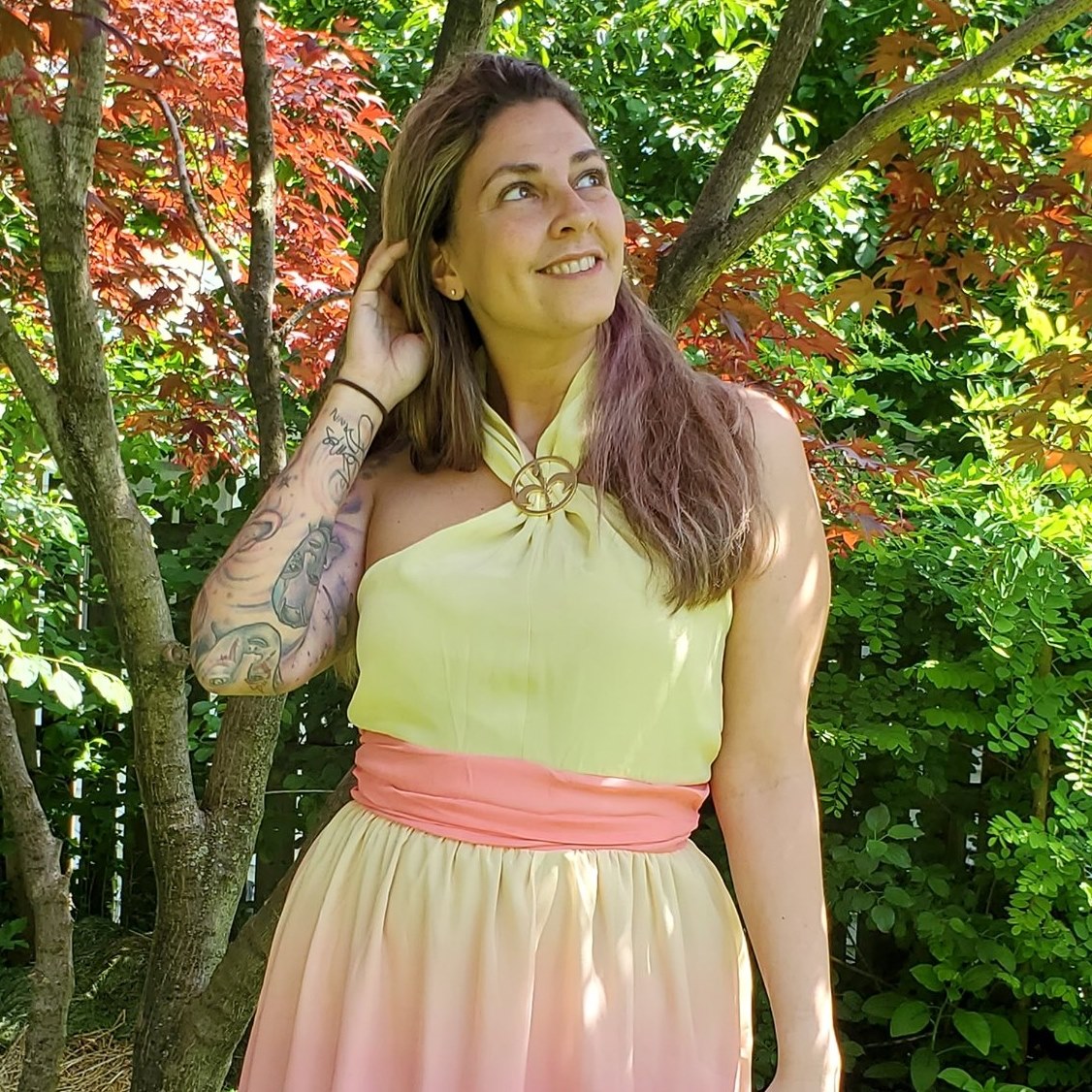 Tessa Smith is a Rotten Tomatoes Tomatometer-approved Film and TV Critic. She is also a Freelance Writer. Tessa has been in the Entertainment writing business for almost ten years and is a member of several Critics Associations including the Hollywood Critics Association and the Greater Western New York Film Critics Association.