I recently chatted with Yaya Gosselin and Vivien Lyra Blair about their characters in the new Netflix movie, We Can Be Heroes! Get all the behind the scenes details in this We Can Be Heroes interview.
We Can Be Heroes is an action-packed film that also teaches kids, and adults, some very valuable lessons. My daughters and I loved this movie so we were thrilled to be able to chat with two of the stars — Yaya Gosselin, who plays Missy, and Vivien Lyra Blair, who plays Guppy. Both of these girls do a fantastic job in this film, and they are arguably the most important, and main characters.
There were a lot of fun facts and behind the scenes information about We Can Be Heroes that we learned in this thirty minute interview, but below are the ones that really stuck with us.
Working With The Mandalorian
Yaya's dad in We Can Be Heroes is played by none other than The Mandalorian himself, Pedro Pascal! When she was asked what it is like to sort of be related to Grogu, well she just chuckled. Of course at the time of filming, it was not known that Pedro was cast as The Mandalorian.
She told us that he is such a great guy to work with, and that they filmed all their scenes in the movie back to back. Yaya gushed about what a great, and talented guy he is, and that is such a pleasure to work with. She even said that her favorite scenes to film for We Can Be Heroes were her scenes with Pedro, because they had so much fun together.
Yaya did say that when she found out, she thought was really, really, cool that got the role of Mando, and that he does a fantastic job. She also mentioned that she does hope to work with him again in the future. Another We Can Be Heroes perhaps?
Stunt Work
My daughter, Lorie, really wanted to know if the girls did their own stunt work. There isn't a WHOLE lot of stunts in this movie, but there are quite a bit. It turns out that YES, they did do their own stunts! Yaya said it was her first time in a harness and up on wires, and she had a ton of fun doing them!
Vivien also had a blast doing her own stunts, and mentioned that her taekwondo helped her a lot while on set. A really funny story about filming involves her accidentally stepping onto the green screen floors during a big moment in the film. I don't want to ruin anything, but let's just say poor Guppy kept "falling into the abyss".
Avocado Smash!
One of my favorite behind the scenes stories is about a game called Avocado Smash. Apparently this was Vivien's favorite game to play on set, and she played it with the Director, Robert, a lot. Well during one scene in the film Yaya's character, Missy, leans in close to Vivien's character, Guppy, and says "shark frenzy". This is a signal for her to go a little wild, and attack the people that are after them.
Well, Robert wasn't getting the reaction from Vivien that he wanted so he had an idea! He asked Yaya to say "avocado smash" instead and it worked! That is actually the take that they used in the film, and just dubbed over Yaya saying "shark frenzy" from a previous take.
After the We Can Be Heroes interview my girls begged me for this game — little do they know, they are getting it for Christmas. So thanks for the idea Yaya and Vivien!
The Message Of The Film
As a parent, I love the positive messages that We Can Be Heroes teaches. When we asked Yaya and Vivien what they want kids to take away from this movie, they hit the nail on the head with the message it teaches. They want kids to know that they don't need superpowers to be special. Vivien also added in that she wants kids to know they can be strong and powerful, no matter how small they are. And of course, the importance of working together.
I hope you enjoyed my interview with some of the cast of We Can Be Heroes!
Stay tuned for my spoiler free review, coming Christmas morning!
About We Can Be Heroes
When alien invaders kidnap Earth's superheroes, their kids are whisked away to a government safe house. But whip-smart tween Missy Moreno (Yaya Gosselin) will stop at nothing to rescue her superhero dad, Marcus Moreno (Pedro Pascal).
Missy teams up with the rest of the superkids to escape their mysterious government babysitter, Ms. Granada (Priyanka Chopra Jonas). If they're going to save their parents, they'll have to work together by using their individual powers — from elasticity to time control to predicting the future — and form an out-of-this-world team.
Full of action and heart, WE CAN BE HEROES is directed by Robert Rodriguez (SPY KIDS, THE ADVENTURES OF SHARKBOY AND LAVAGIRL) and also stars Boyd Holbrook, Christian Slater, Chris McDonald, and Adriana Barraza.
Watch We Can Be Heroes on Netflix December 25th!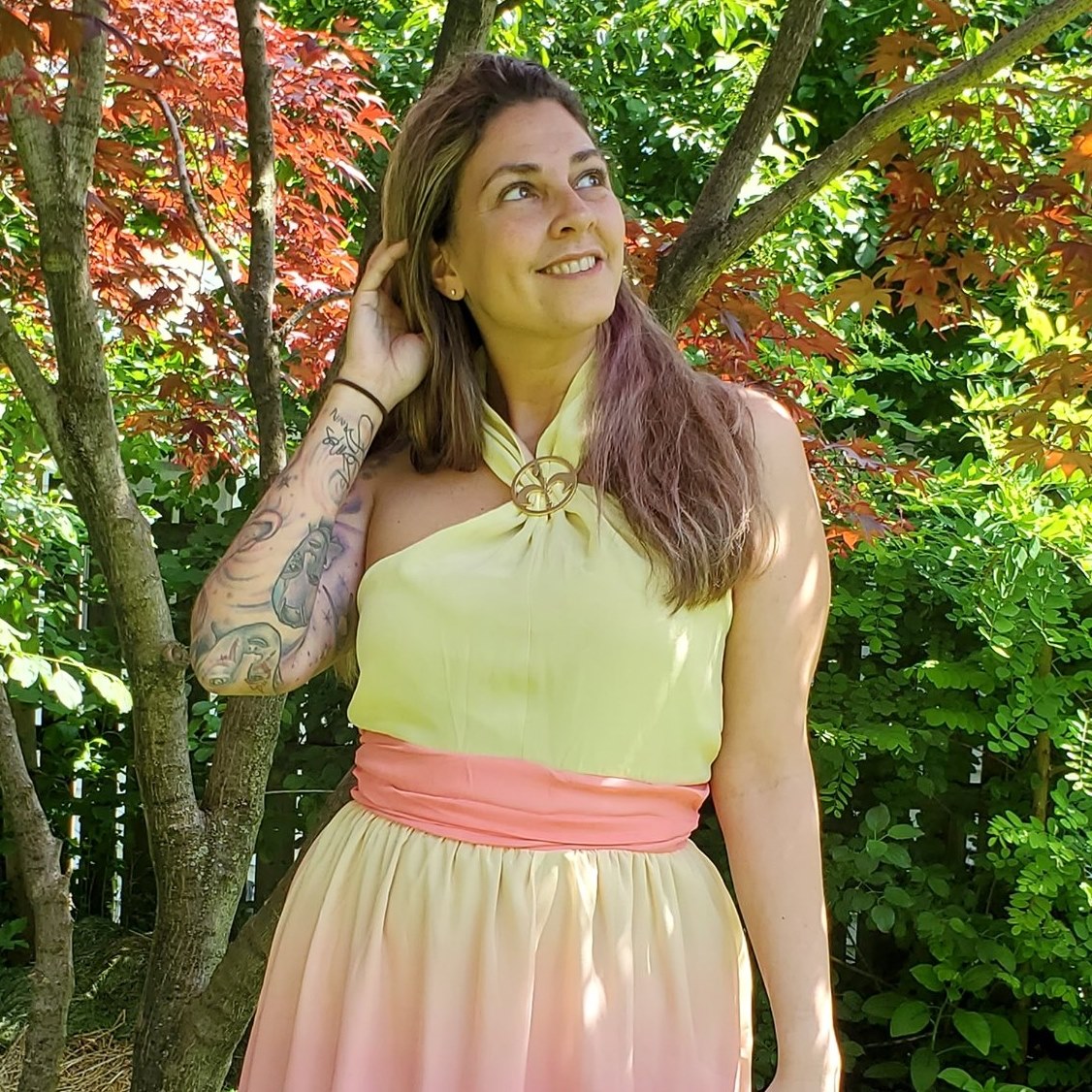 Tessa Smith is a Rotten Tomatoes Tomatometer-approved Film and TV Critic. She is also a Freelance Writer. Tessa has been in the Entertainment writing business for almost ten years and is a member of several Critics Associations including the Hollywood Critics Association and the Greater Western New York Film Critics Association.