Wolfwalkers is not only a beautifully animated film, the story is fantastic. A must watch movie that is fun for the whole family.
When I saw the first images from Wolfwalkers, I was instantly excited and intrigued. Talk about stunning, hand drawn, animation. Just gorgeous. Then I saw the trailer and admittedly, I was nervous that the whole story was being told. When I got the chance to watch it I was very pleased to know this is not the case. Parts are predictable but others will have you surprised.
Wolfwalkers is a heartwarming movie with great lessons to be learned about friendship, family, and nature. My family of four watched it together and we all were immediately invested in the story. This young girl, Robyn, and her father are living in a village and he is tasked with killing the wolves so that they can expand into the forest.
She wants to help but is told to stay safe in the town. Of course she doesn't listen and ends up in the woods, coming face to face with a wolfwalker, sort of a werewolf, who bites her. The wolfwalker is a young girl around the same age and they instantly bond. Robyn realizes that she has turned into a wolfwalker herself when she goes to sleep and becomes a wolf.
The young wolfwalker's mother left in wolf form to find them a new home, and has not yet returned. She is left scared and alone, which helps her bond with her new friend Robyn. What follows is a lot of action, adventure, humor, and fun.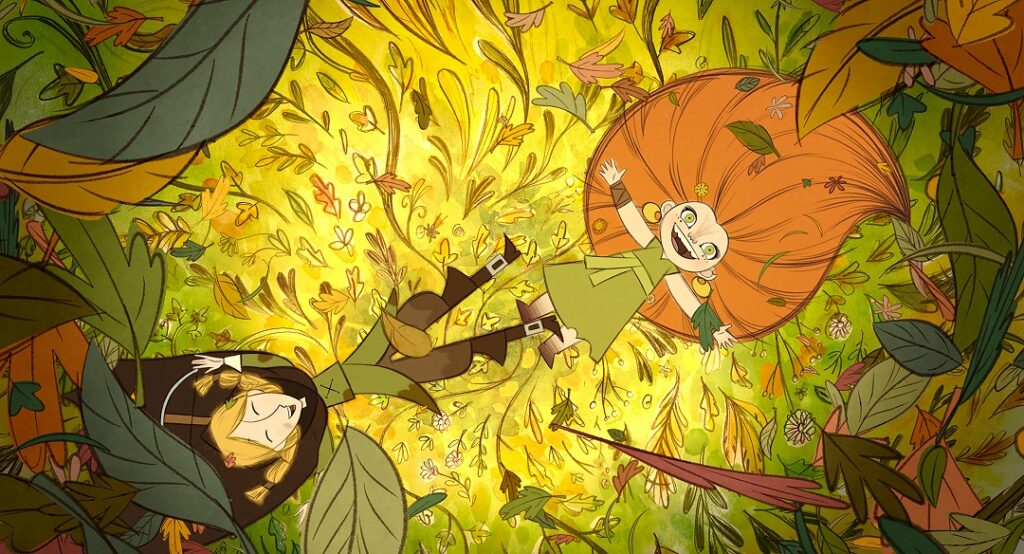 Breathtaking Animation
You only need to take a look at the still images and trailer of this movie to realize that the animation is breathtaking. It remains impressive throughout the entire film. This hand drawn style is fairly unique and really works with the story of Wolfwalkers.
One of my favorite things is that when Robyn is a wolf, you can see the circles that were used to draw that wolf. And when she is a girl, there are similar circles used. Things like this that help connect the story are a great addition, and I often found myself inspecting the line work while watching the movie.
I often found myself looking at all the background details during different scenes. I love this style of hand drawn animation. The Song Of The Sea, also my Cartoon Saloon, had this, but WOW they seem to have even stepped it up with Wolfwalkers.
A Great Story
The story of Wolfwalkers is a great family movie, with lots of lessons for kids and adults alike. Like I said above I was nervous that the whole plot was shown in the trailer but that is simply not the case. There is so much more to this movie.
One of my favorite themes in this movie is the ties with nature. While the humans are trying to push out the wolves so they can expand their town, the wolves are just trying to survive. It is quiet obvious the humans are the villains in this movie, and I kind of love that. Unfortunately there are humans like this in the world right now. Only thinking about themselves and not about animals or nature. It is certainly eye opening at the least.
Is Wolfwalkers OK For Kids?
Is Wolfwalkers a movie that is OK for kids? Well, yes. It is most definitely a family friendly film. However, the wolves can be quite scary, especially when they are on the hunt. Robyn's father gets angry at times which could be a trigger for kids who deal with that in their lives. He also is a bit intimating which can get scary.
There are also a few moments where death is involved. So if your child is particularly sensitive, you might want to be cautious during certain parts. Overall though, the story is a good one for kids. My 7 and 9 year old girls loved every second of this movie. As soon as it ended, they asked to watch it again!
Overall Thoughts
Wolfwalkers is a visually stunning movie with exceptional hand drawn animation. But it is also more than that. This movie is heartwarming. It is about friendship, family, and respecting nature. My youngest daughter and I teared up at the end, and you just might too. The score will only heighten the scenes and is sure to suck you in even more.
The story itself is fantastic, but it does seem to be a tad drawn out. The movie is only an hour and forty-five minutes but it is slow enough that it feels a bit long at parts. All that being said, it is still a must watch family film!
About Wolfwalkers
In a time of superstition and magic, when wolves are seen as demonic and nature an evil to be tamed, a young apprentice hunter, Robyn, comes to Ireland with her father to wipe out the last pack. But when Robyn saves a wild native girl, Mebh, their friendship leads her to discover the world of the Wolfwalkers and transform her into the very thing her father is tasked to destroy.
Watch Wolfwalkers on Apple TV+ on December 11th!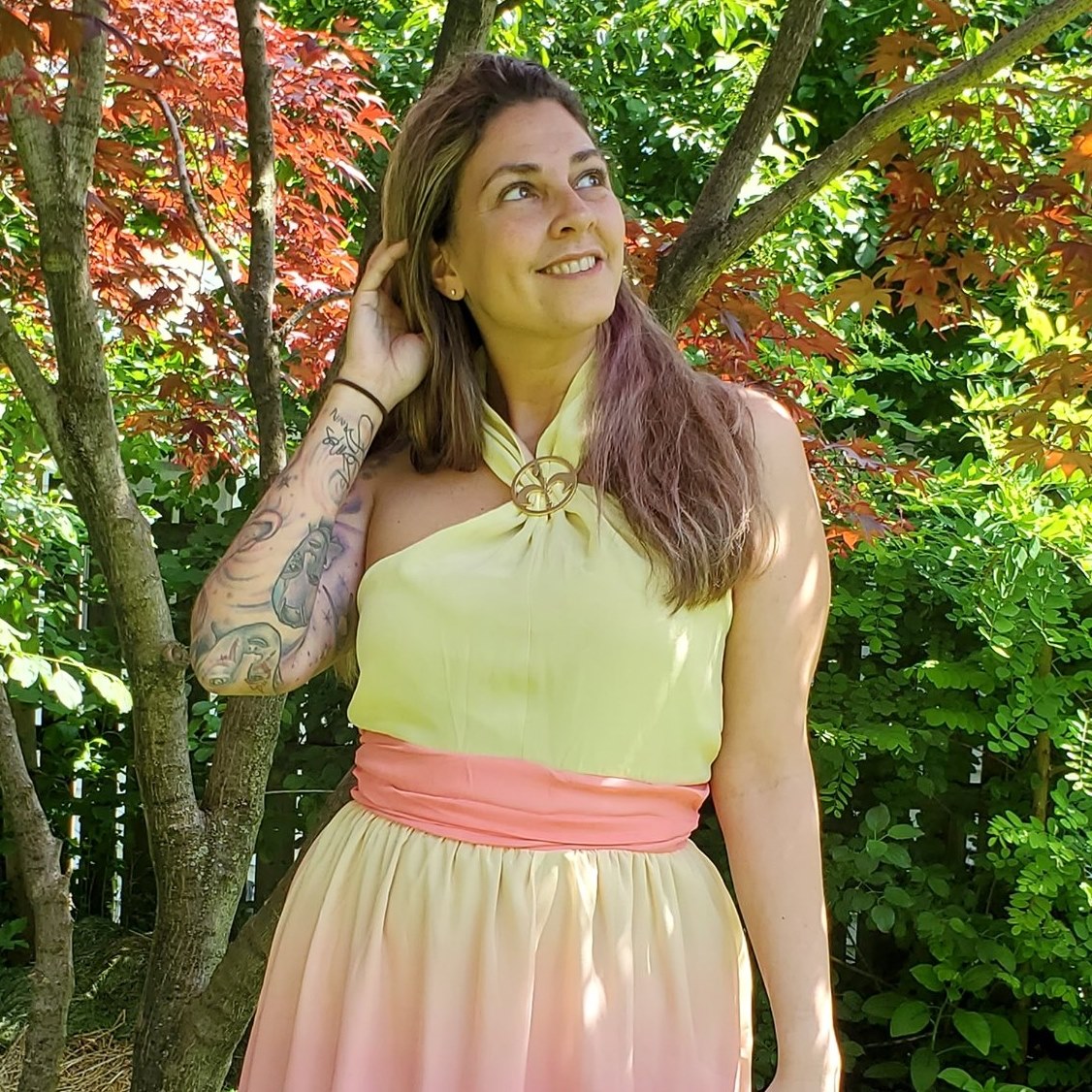 Tessa Smith is a Rotten Tomatoes Tomatometer-approved Film and TV Critic. She is also a Freelance Writer. Tessa has been in the Entertainment writing business for almost ten years and is a member of several Critics Associations including the Critics Choice Association, Hollywood Critics Association, and the Greater Western New York Film Critics Association.