Paranormal is a Netflix Original Series that will have you sucked in from the very first episode. If you liked The Haunting Of Bly Manor, you will like this.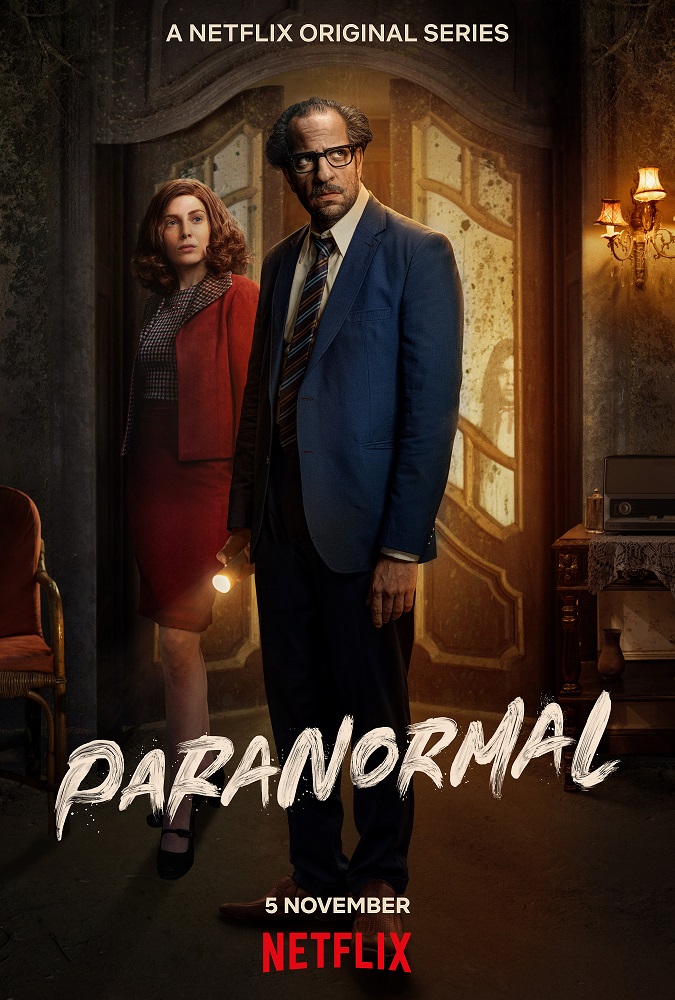 Based on the best selling thriller novel series with the same name by Ahmed Khaled Tawfik, Netflix has fresh original horrors on the way with the Egyptian series "Paranormal." If you know me then you know I love stuff like this — supernatural, spooky shows that will have you wondering what is real and what isn't. Netflix only sent me the first episode to screen but I can already tell you, this is going to be a must binge series!
The first episode totally flew by — and I was hooked within minutes. The main character, Refaat, quickly became one of my favorite characters in a thriller type show. He is constantly trying to tell himself that things of the paranormal are not real, despite having seen them with his own two eyes. The events in this first episode are causing him to reconsider what he has been forcing himself to believe for years.
Just a look at the trailer let me know there is a lot in store for him this season, and I cannot wait for it. Yes, I only saw the first episode, but based off of this, Paranormal is going to be a must binge series. Especially for those who enjoy things like The Haunting Of Hill House and The Haunting Of Bly Manor like I do.
Paranormal is not scary per se, but it is creepy and spooky. It will have you looking a little bit harder at that dark corner, and double thinking everything you have thought about the supernatural. There were moments I had chills, and moments that I jumped out of my skin. I am very much looking forward to the rest of the season now. It is also English dubbed so there is no need to worry about subtitles if you aren't a fan of them.
About Paranormal on Netflix
Set in the 1960s Egypt, Paranormal sees Dr. Refaat Ismail, plunged into a series of supernatural events as he attempts to unravel the mysteries behind each unique and unusual case.
Refaat Ismail, a cynical hematology professor with a dark sense of humor, has his world turned upside down and his lifelong scientific convictions questioned after he begins to experience paranormal activities. Along with his university colleague Maggie, they enter the paranormal world and try to save their loved ones from the immense danger that surrounds them. The story is based on the best selling thriller novel series with the same name by Ahmed Khaled Tawfik.