Over The Moon is a fun family film that is packed with adventure, magic, and a whole lot of catchy music! A must watch.
Over The Moon was not at all what I expected it to be — it was so much better! My two daughters and I had the best time watching it. There are some seriously heartbreaking mother/daughter moments in it that had us all cuddling together and holding on to one another (and yes, shedding some tears too).
This movie focus on Fei Fei, a young girl who has lost her mother. She hangs tightly onto the fairytales that her mother used to tell her when she was a little girl, even though her Aunts, and eventually her father, tell her that Chang'e, the Moon Goddess, is not real.
In order to prove them wrong, she decides to build a rocket to the moon. She is also hoping this will make her father remember the love he had for her mother, and stop him from marrying Chin's mother. But Chin stows away and ends up going to the moon with her.
Once they get there they meet Chang'e, but things are not what they expected. She promises them a way home — if they help her out. The rest of the movie is a magical, musical, adventure as Fei Fei meets new friends like Gobi and Chin does whatever he can to help his sister out from the palace.
Catchy Music
None of us were expecting this movie to be so musical, and we kind of dug it! Over The Moon gives off Trolls vibes thanks to the bright animation and catchy songs. Can we get a soundtrack Netflix? Like, right now? Please! Because we are have been singing the songs non stop since watching the film.
The songs in Over The Moon all help propel the story forward. They don't feel forced and they fit in perfectly. I wish I could tell you my favorite but I really can't, because they are all so fantastic. I was pleasantly surprised by Gobi's song, sung by Ken Jeong, as I had no clue he could pull off a singing voice like that.
And of course Phillipa Soo as Chang'e was a fantastic choice because she is an incredible singer. I could listen to her songs all day.
Important Life Lessons
Besides the music, there are a lot of great lessons to be learned in this movie. My favorite is just how strong the power of believing is. Believing in yourself, others, and even in fairytales. The power of believing is unmatched. We see this theme time and time again throughout the movie. With Fei Fei still believing in Chang'e, the moon princess, and with Chin believing that he has superpowers.
This is a powerful message for children and one that I was happy to see my girls comprehend. Kids grow up too fast nowadays so anything that will keep the magic alive, is a hit with me. They asked me if there really is a Moon Goddess, and I asked them what they think. They say there is, and I am totally willing to let them go on thinking that.
Is It OK For Kids?
I saw that Over The Moon is one hundred percent OK for kids. I mean, it is a kids movie after all. However, there are some things parents of little ones might want to be prepared for. There is some death in this movie. While we don't see anyone die, we do see someone get very sick, and watch them wither away before the rest of the family is shown in all black. If your child has a hard time with death, you might want to skip this scene. Although, it is during a really great song which softens the blow a bit.
There is no bad language or adult situations. There is quite a bit of Fei Fei being mean to the woman her father is dating, but it is perfectly understandable given her grief. I don't have a blended family but my sister does, and I highly recommend this movie to children that do. The fact that Chin keeps calling Fei Fei his sister even when she refuses to call him her brother is so heartwarming. And I just love every time he sticks up for her.
Overall Thoughts
Over The Moon may not be a perfect movie, and it may not be the next Trolls. But it gets close. The music is original and catchy, the colors are breathtaking, and the story is heartwarming, while also heartbreaking. It showcases the power of love. It lets children know it is okay to grieve, but that they also need to move on when they are able to. Those that are lost to us are never really gone. And it is alright to love again. Even important to allow yourself to love again.
This movie is one that the whole family will enjoy. Over The Moon has a lot humor sprinkled throughout it as well. I highly recommend making it your next family movie night film! You won't regret it.
About Over The Moon
Fueled with determination and a passion for science, a bright young girl builds a rocket ship to the moon to prove the existence of a legendary Moon Goddess. There she ends up on an unexpected quest, and discovers a whimsical land of fantastical creatures.
Directed by animation legend Glen Keane, and produced by Gennie Rim and Peilin Chou, Over the Moon is an exhilarating musical adventure about moving forward, embracing the unexpected, and the power of imagination.
Over The Moon comes to Netflix on October 23rd!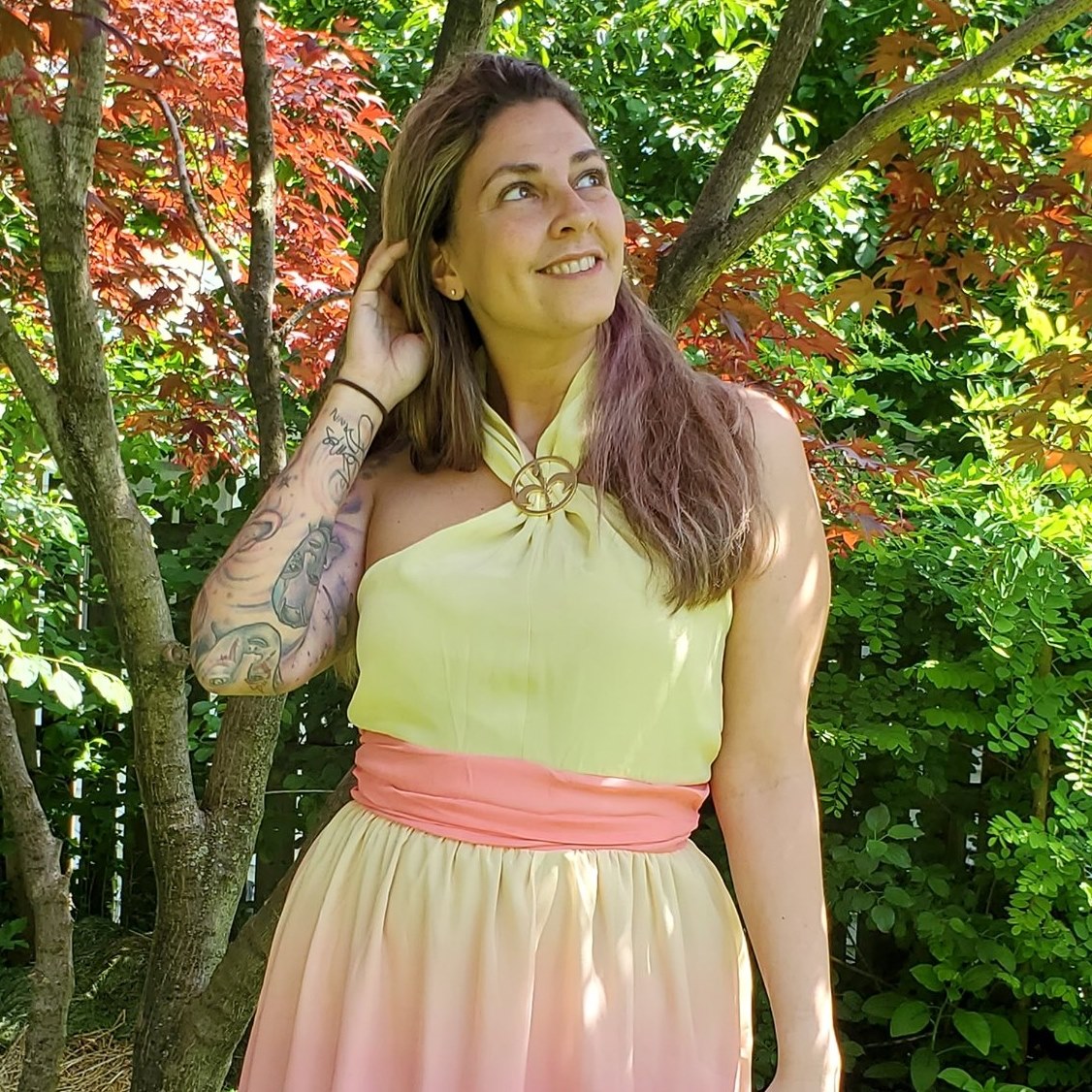 Tessa Smith is a Rotten Tomatoes Tomatometer-approved Film and TV Critic. She is also a Freelance Writer. Tessa has been in the Entertainment writing business for almost ten years and is a member of several Critics Associations including the Critics Choice Association, Hollywood Critics Association, and the Greater Western New York Film Critics Association.