I participated in a The Sleepover interview with the whole cast and got all sorts of behind the scenes details! Coming to Netflix on August 21st and it is a laugh out loud family film you don't want to miss!
I wish I could tell you more about The Sleepover, but you will just have to stay tuned until next week. What I will tell you is it is a laugh out loud family film that you are not going to want to miss! It hits Netflix on August 21st and is perfect for family movie night!
I recently was part of a roundtable interview with most of the stars of The Sleepover: Malin Akerman, Sadie Stanley, Cree Cicchino, Ken Marino, Maxwell Simkins, and Lucas Jaye. When I tell you that I had the best time with these guys I mean I had the BEST time!
It should come as no surprise that Ken Marino had me cracking up — even his cast members all said how funny he is on the set! But Maxwell Simkins is hilarious too. He is going places — as are all these kid actors. They really impressed me in the movie, and these interviews as well.
Malin Akerman, Sadie Stanley, and Cree Cicchino
The first The Sleepover interview was with the ladies of the film – Malin Akerman, Sadie Stanley, and Cree Cicchino! They certainly bring the girl power in the movie and I was excited to ask them about their stunt work. Turns out, they did almost everything themselves.
Malin has the most fight scenes by far, and she said she had a blast filming them. She did mention that when she watched some scenes back she had felt cooler than she looked. Personally, I think she looked pretty badass!
Be sure to watch the whole interview above to see what their favorite moments were, how they relate to their characters, and what it was like filming in Boston!
Ken Marino, Maxwell Simkins, and Lucas Jaye
After I chatted with those lovely ladies, it was time for the second The Sleepover interview with Ken Marino, Maxwell Simkins, and Lucas Jaye. Like I said above, these guys had me cracking up! I have met and interviewed Ken before, so it was great to "see" him again. He is one of the funniest actors out there, and so I had to ask him and the other guys if there was room for improv in the script.
Turns out there was. A lot of it! Maxwell said this is the first thing he worked on where he was really able to let loose. And boy am I glad he did! Ken added that Director Trish Sie understood she was working with people that like to bend the lines a bit and was all for it!
Watch the rest of the interview above to find out how they relate to their characters, their favorite moments from filming, and how well they all got along on set.
About The Sleepover
In this family adventure-comedy, Clancy (Sadie Stanley) and her kid brother Kevin (Maxwell Simkins) discover that their seemingly normal stay-at-home mom Margot (Malin Åkerman) is actually a former high-end thief in the witness protection program.
When both their mom and dad (Ken Marino) are kidnapped and forced to pull one last job with an ex-flame of Margot's (Joe Manganiello), the siblings must team up to rescue their parents over the course of one action-packed night that they'll never forget. THE SLEEPOVER is directed by Trish Sie (Pitch Perfect 3).
Watch The Sleepover on Netflix August 21st!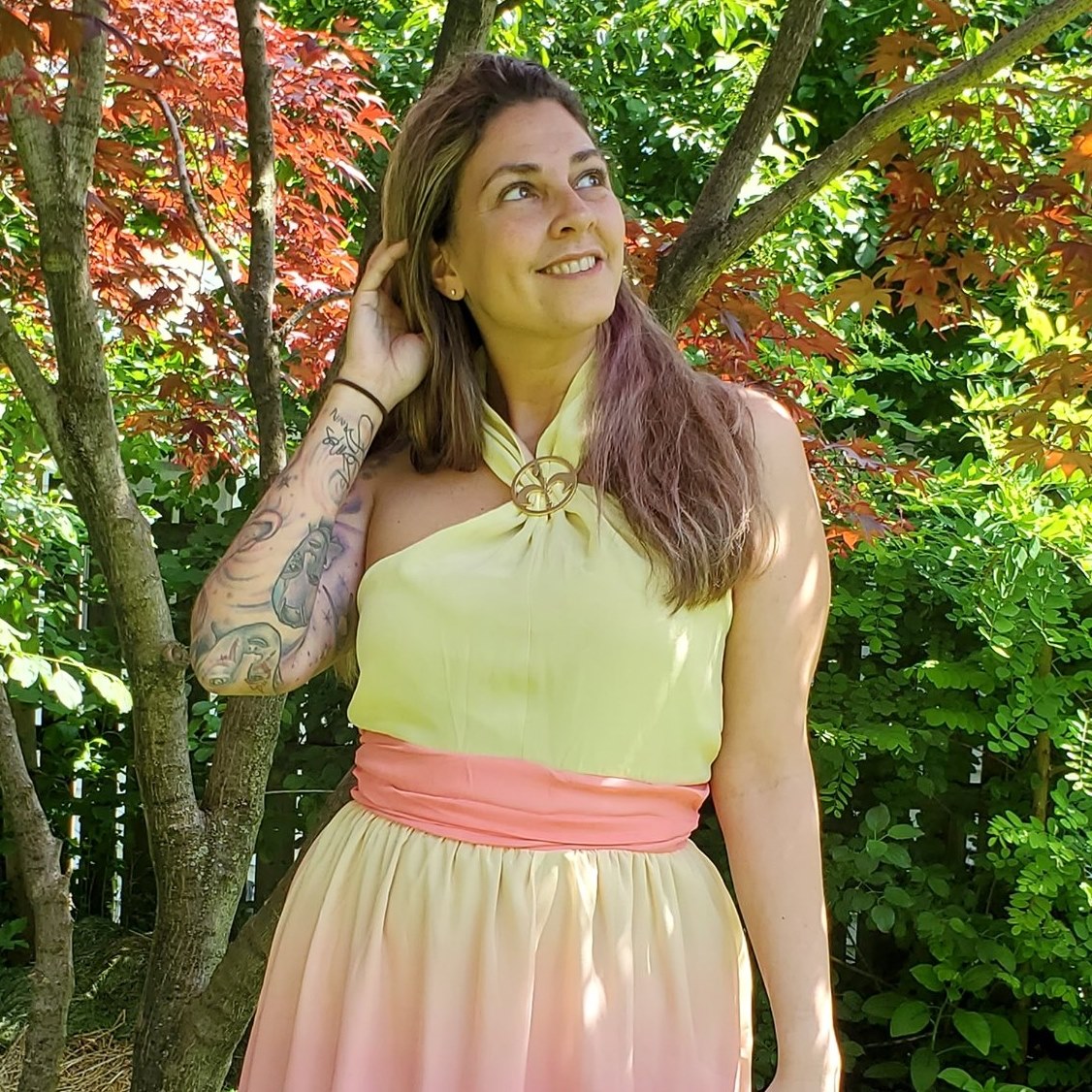 Tessa Smith is a Rotten Tomatoes Tomatometer-approved Film and TV Critic. She is also a Freelance Writer. Tessa has been in the Entertainment writing business for almost ten years and is a member of several Critics Associations including the Hollywood Critics Association and the Greater Western New York Film Critics Association.