Disney+'s Magic Camp is a fun and heartwarming movie that is perfect for family movie night. Yes, it is predictable, but still a blast!
Every Friday night my family has a movie night. We all take turns picking a movie and tonight, my 7 year old chose Magic Camp — a movie brand new to Disney+. We saw the trailer earlier this week and she has been dying to see it. Honestly, my husband and I were a bit "MEH" about the movie, but we love Adam DeVine and Gillian Jacobs so we were willing to give it a try. To say that we were pleasantly surprised is an understatement. We actually really enjoyed this movie.
Keep in mind that Magic Camp is a kids movie. And it plays like a kids movie. It is predictable for the most part (although there was a little twist I did not see coming) and some of the jokes are pretty lame. However, there were several moments that my husband and I cracked up. Like laugh out loud cracked up. And more than several moments where my girls were rolling on the floor in hysterics.
The premise of the movie is a bunch of misfits kids at magic camp get assigned to a misfit counselor Andy, played by Adam DeVine. He has lost his love of magic thanks to his past with another magician, who happens to also be attending magic camp that year. I am sure you can already guess where this is going and you would be right.
These kids find their way into his heart and help his rediscover his love his magic. There is a lot of fun along the way — and yes, some magic too. My daughters were mesmerized from the moment this movie started, right up until the moment it ended. I mean eyes glued to the screen and "don't you dare pause this movie for anything" mesmerized. Ever since the movie ended they have been practicing their magic skills and begging to go to Magic Camp once the world gets back to normal. So yea, thanks for that Disney.
Of course there is so much more to this movie thank that. The kids learn to believe in themselves, which is a very important lesson for young children to learn. For my girls to see these children learn to trust themselves and build confidence throughout the film meant a lot. I am constantly telling them just how great they are and I think them seeing other kids feel that way about themselves helps drives that point home.
Overall Thoughts
Is Magic Camp the perfect movie? No, of course not. It is a movie made for kids so there is a lot of predictability and some silly jokes that might fall flat for some adults. However, it is also really cute and fun. I laughed out loud several times and yes, there was one moment where I got a little dust in my eye.
If you have young kids, it is more than likely they are going to enjoy this movie. It clocks in at about an hour and forty minutes and I was shocked that it didn't feel slow at all. The plot kept moving and kept everyone in my family entertained through the whole thing.
Magic Camp is a super fun family movie that is perfect for a family movie night. Not perfect, but a great summer flick to add to your viewing list!
Check out my favorite Magic Camp quotes!
About Magic Camp
A straight-laced banker returns to magic camp, which he attended years ago as a boy, to work as a compassionate and fun-loving counselor while also keeping his eye on winning first place in the upcoming Golden Wand competition.
Stream Magic Camp now on Disney+!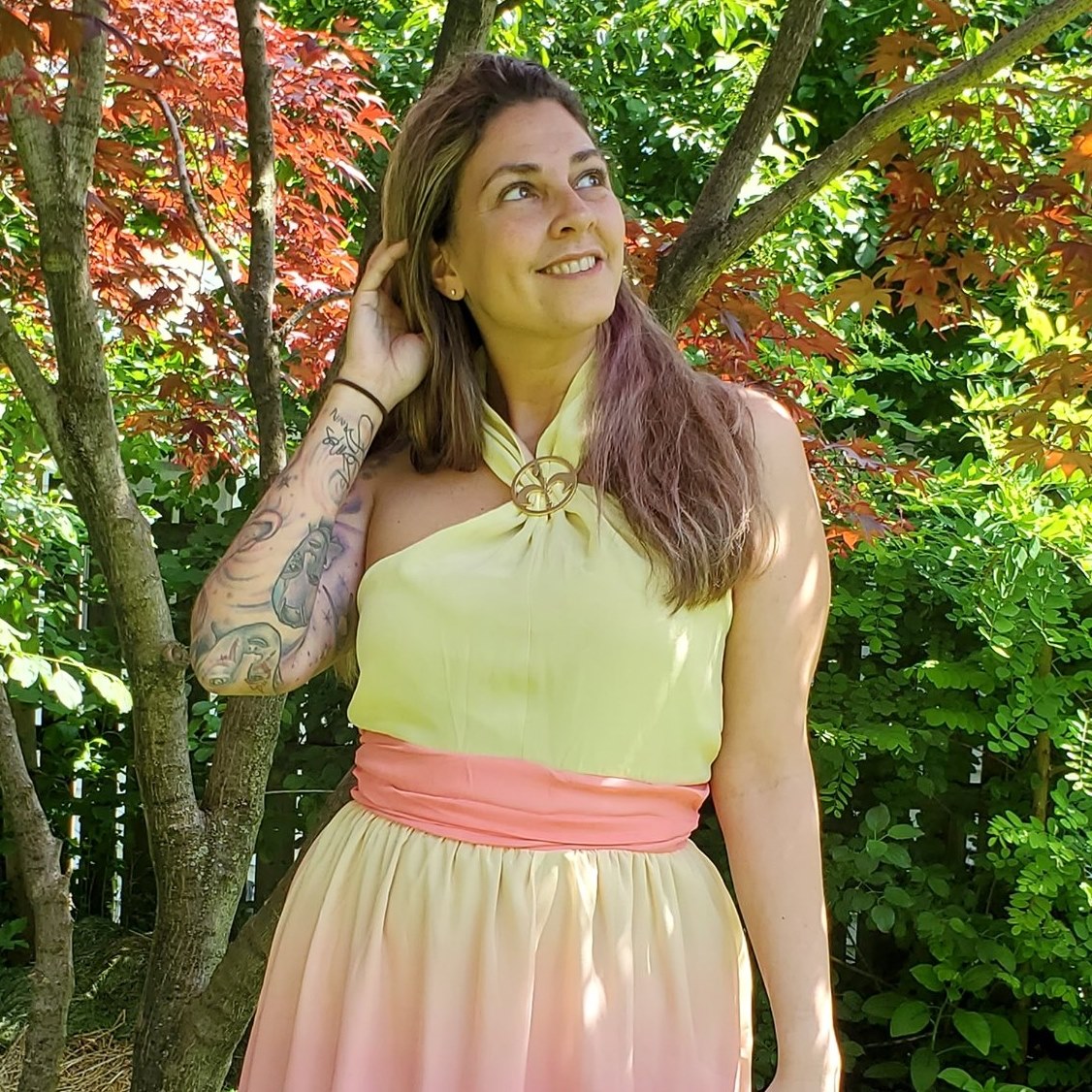 Tessa Smith is a Rotten Tomatoes Tomatometer-approved Film and TV Critic. She is also a Freelance Writer. Tessa has been in the Entertainment writing business for almost ten years and is a member of several Critics Associations including the Critics Choice Association, Hollywood Critics Association, and the Greater Western New York Film Critics Association.